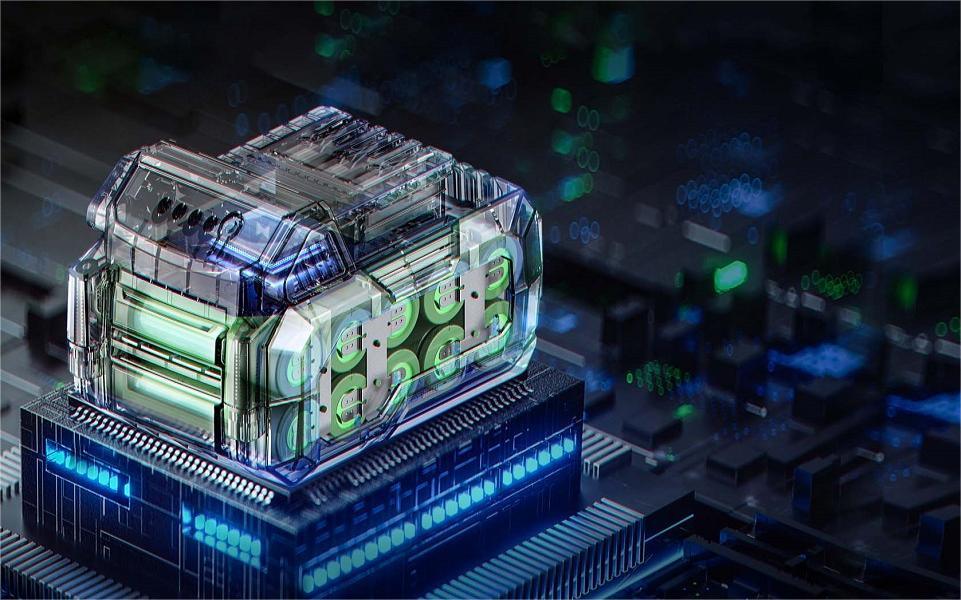 Knowledge Base
How Litheli Lithium-Ion Battery Powers the Future
Learn about the advantages of lithium-ion batteries and how Litheli's interchangeable system lets you level up your power tool collection.
Lithium-ion (li-ion) batteries represent the forefront of battery technology. Compared to their traditional counterparts, lithium-ion batteries charge faster, last longer, and pack a greater power density into a lighter package for a more efficient, enduring power source. They run everything from your smartphone to electric vehicles and many other vital technologies, and thanks to Litheli, an entire spectrum of power tools.
Welcome to the age of lithium-ion. These batteries can store a large amount of energy and withstand recharging multiple times without damage, making them the gold standard for portable power. Compared to previous battery chemistry methods, li-ion shows excellent potential and efficiency in capacity, reusability, and low maintenance needs.
As technology creates more powerful batteries, the things you can do with them evolve as well. Read on to learn more about li-ion batteries and how Litheli is revolutionizing the battery-powered tool industry with efficient, interchangeable lithium-ion power.
What is a lithium-ion battery?
According to Battery University, li-ion batteries became widely available and developed in the early 1990s. Before that, nickel-cadmium was the primary battery type used for portable equipment. The movement of lithium ions allows for easier energy storage and release, improving the efficiency of the portable power industry by orders of magnitude, and the technology has yet to reach the energy limit.
Advantages and drawbacks of lithium-ion batteries
Li-ion battery technology allows manufacturers to attain the highest level of energy density currently available. Advantages include fast charging times, a wider temperature operation window, low self-discharge, and an extended battery lifespan typically involving thousands of charge/discharge cycles with low maintenance needs.
However, li-ion technology does have some limitations. The material is fragile and safe operation requires a protection circuit. Most batteries have capacity deterioration due to age, and li-ion is no different. They can be expensive to manufacture, and the technology isn't fully mature, so current processes could be outdated with the next discovery. Even with the current limitations, lithium-ion batteries have the best energy density possible with the available technology, and the potential for even higher capacity still exists.
Litheli lithium-ion batteries
Since its beginning, Litheli has specialized in designing, developing, and selling all manner of battery-powered products, and we have years of experience in the industry. Our brand is driven by technology and product design, using the latest science to offer customers the best products available with the most durable, efficient batteries possible.
"At Litheli, we constantly ask ourselves one question: how does the product help our users live an easier and better life? We believe this is the only question to focus on, and everything else will just follow," Litheli founders said. "Check out our product family, and welcome to a battery-powered life!"
Litheli's li-ion batteries offer users a way to disentangle the cords and put away the gas cans required for many other power tools. With efficient, interchangeable batteries, Litheli provides a new way to work with versatile, green power. We have product lines designed to fit our U4, 20V, and 40V batteries, and each can use one swappable battery for the entire series.
U4 lithium-ion battery
Litheli's U4 li-ion batteries offer a versatile power source you can fit in your pocket. Featuring a U-shaped LED power indicator, a two-way Type-C charging port, and a built-in lightning cable, the Litheli U-Battery is a power bank and battery all in one. U-Batteries works with all Litheli U4 Series products, like the cordless handheld vacuum cleaner.
4,000mAh lithium-ion battery
U-shaped power LED power indicator
At only 119 grams, it is lightweight and portable.
Durable, high-strength housing
Built-in battery management system
Compatible with all Litheli U4 Series products
3-in-1 Output line to charge multiple devices at once
Protected from overcharging, overheating, and short circuits.
Plug-and-playconvenience at its finest
Litheli's U4 series tools push the boundaries of cordless convenience. With a U-Battery small enough to fit in the palm of your hand, power a handheld vacuum, upright vacuum, or wet/dry vacuum. From spring cleaning and sprucing up rarely used vacation homes to car detailing and mobile cleaning services, the Litheli U4 series tools can help you get it done. Watch for future U-Battery-powered tools such as automatic trash cans and hot glue guns.
20V lithium-ion battery
The next superstar in the Litheli portable power lineup is the 20V lithium-ion battery. This powerhouse comes in 2Ah and 4Ah varieties and works with the entire Litheli 20V series of power tools, garden tools, and household appliances. With revolutionary electrochemistry, Litheli is redefining what a battery can do. Purchase multiple batteries and keep one on the charger for a constant power supply thanks to the one-hour quick charge feature.
Four LED indicators to monitor capacity
Smart power management chip
Protected from overcharging, overheating, and short circuits
Utilizes patented active cooling technology and direct aeration housing.
Three-year warranty included, extendable to a maximum five-year warranty.
Not compatible with Litheli 40V power tools or other brands.
Level up your power tool collection with Litheli. The convenient efficiency of the 20V series includes tools like a paint sprayer, impact wrench, tire inflator, cordless heat gun, portable power cleaner, reciprocating saw, angle grinder, and drill driver. Battery-powered garden tools from Litheli include lawnmowers, leaf blowers, pole saws, chainsaws, string trimmers, hedge trimmers, and accessories. If you're in the market to clear some snow, try Litheli's 20V snow blower and cordless snow shovel.
40V lithium-ion battery
Litheli offers the 40V lithium-ion battery for those needing more power capacity, available in 2.5Ah and 4Ah varieties. The 40V battery is compatible with all Litheli 40V power tools, bringing you unsurpassed portability for all your needs, from paint sprayers to snow blowers.
Four LED indicators to monitor capacity.
Smart power management chip
Protected from overcharging, overheating, and short circuits
Utilizes patented active cooling technology and direct aeration housing.
Not compatible with Litheli 20V power tools or other brands.
Easy button-release design for convenient, easy battery change between tools and tasks
You won't always work near a convenient power source, but with Litheli, that's not a problem. The 40V Litheli power tool offerings include paint sprayers, leaf blowers of multiple strengths, pole saws, chainsaws, string trimmers/edgers, hedge trimmers, and snow blowers. Work confidently, wherever you are, with Litheli lithium-ion batteries powering your equipment.  
Powering the future with versatility and portability
Litheli remains dedicated to its mission to continue incorporating the industry's latest technological advancements into its batteries so customers can enjoy the highest quality and most expansive battery capacity possible. All Litheli power tools are designed for battery power, which means they were built for versatility and to make your job easier, wherever you have to do it.
At Litheli, we have a talented in-house design team of more than 80 experts consistently working to stay updated with new technologies, methods, and designs, both in and outside the industry. The future will involve clean energy and rely less upon fossil fuels. Litheli will be there every step of the way, creating high-quality products that offer versatility and portable power.
Proven performance and service
With the advanced technology behind Litheli lithium-ion batteries, you can expect them to continue working through a long service life under normal conditions. While batteries eventually lose their efficiency and wear out, Litheli products give you years of hard work first. The company recommends removing batteries from the charger or disconnecting from the tool when not in use to help ensure safety and preserve long battery life. According to Litheli, you should store li-ion batteries in cool, dry places, away from direct sunlight. To maintain optimal performance throughout the battery's lifespan, Litheli experts recommend charging the battery at least once per month when it isn't in use.
Litheli offers limited standard warranties on all products and extended warranties on products registered within 30 days of purchase for all defects or deficiencies in either materials or quality. The company is dedicated to customer satisfaction and works to ensure that all customers are pleased with their purchases. Customers can count on secure payment channels that protect their information, free shipping, and 24/7 customer service to answer any questions.
Check out hundreds of reviews from satisfied Litheli customers sharing how they used their li-ion batteries and cordless power tools to accomplish unique projects without cumbersome cords or gallons of gas.
Conclusion 
Litheli is helping the world prepare for a battery-powered future with products at the forefront of the industry's technology, unparalleled customer service, and the constant innovation of an expert team working to power the future. Visit the Litheli website to learn more about its versatile line of lithium-ion batteries and battery-powered power tools.