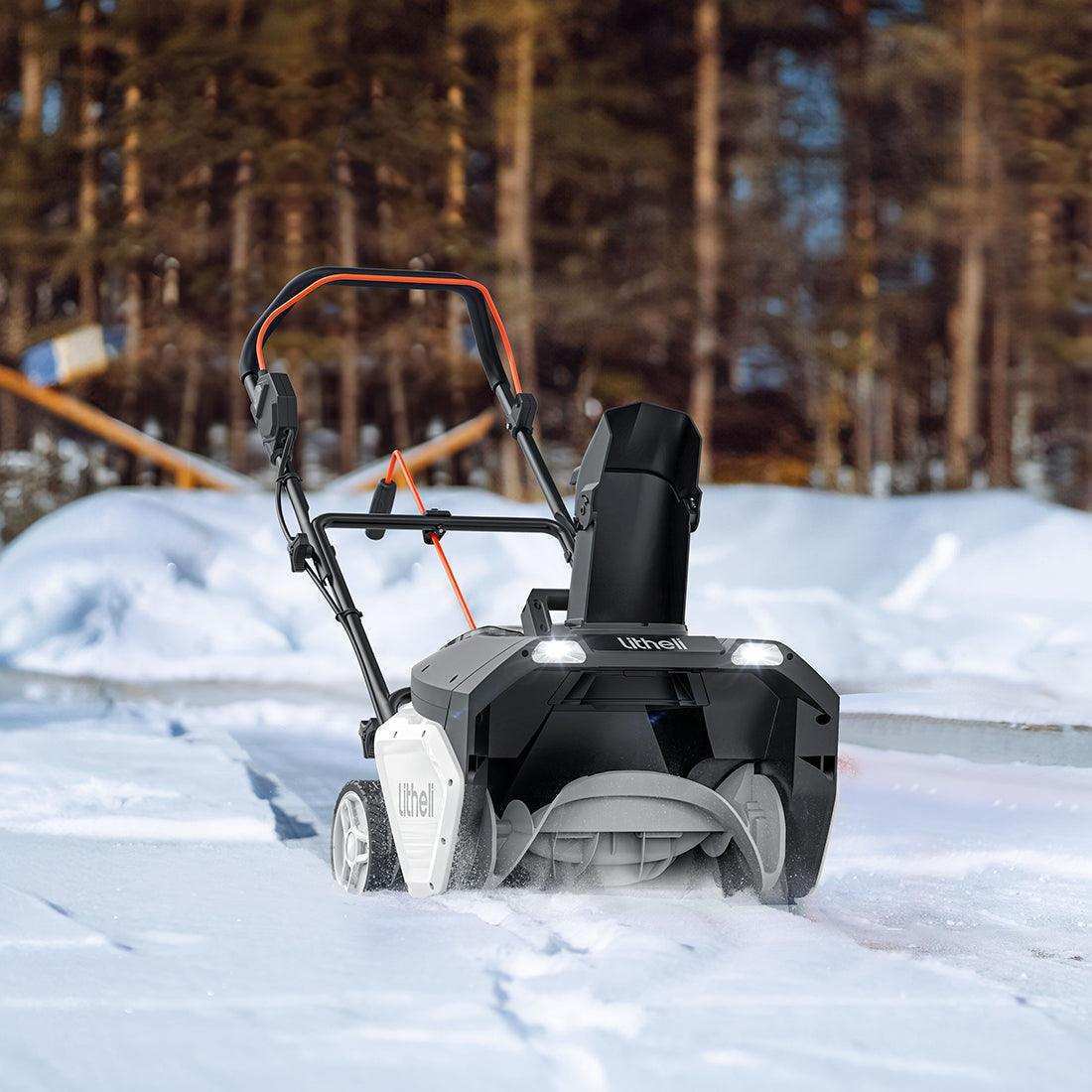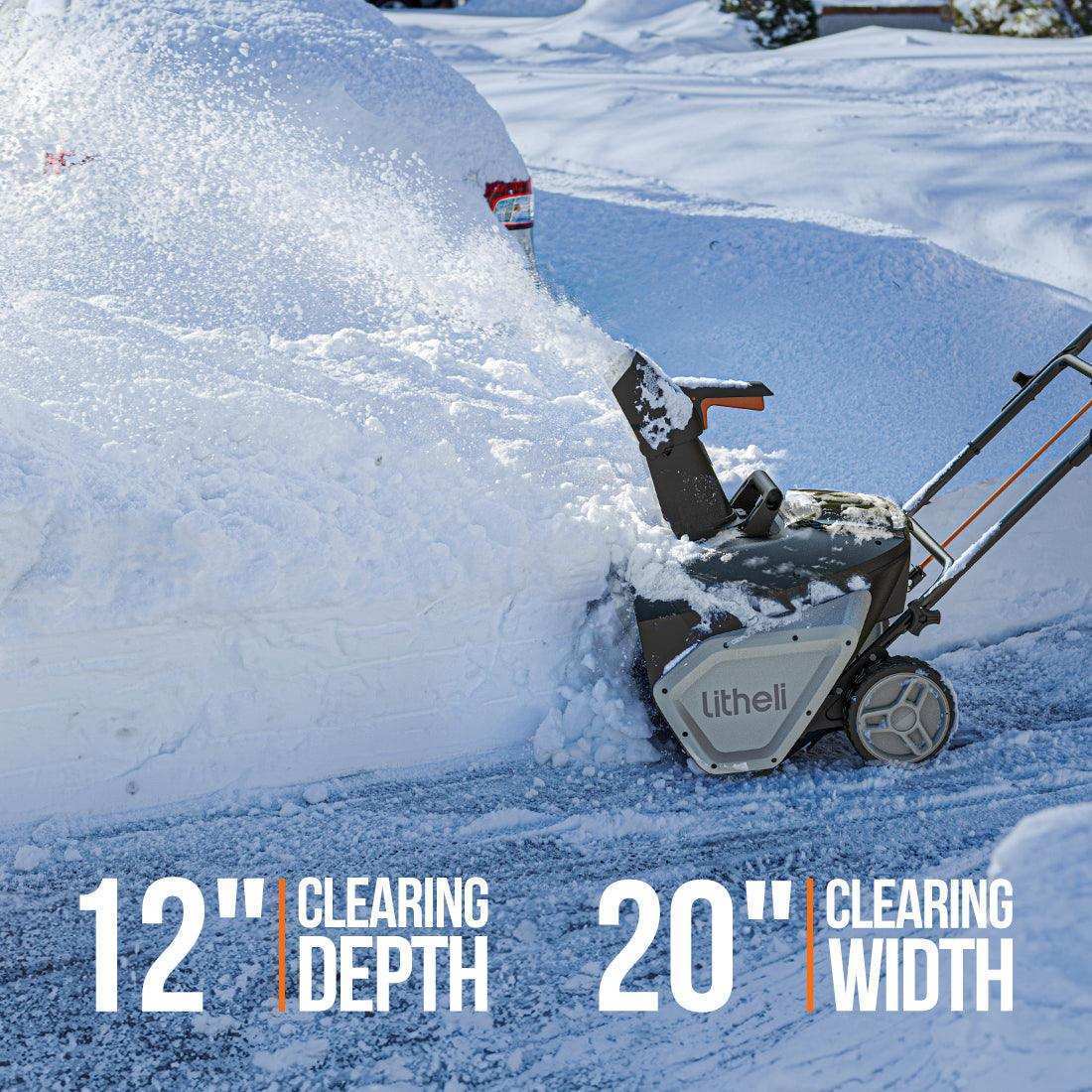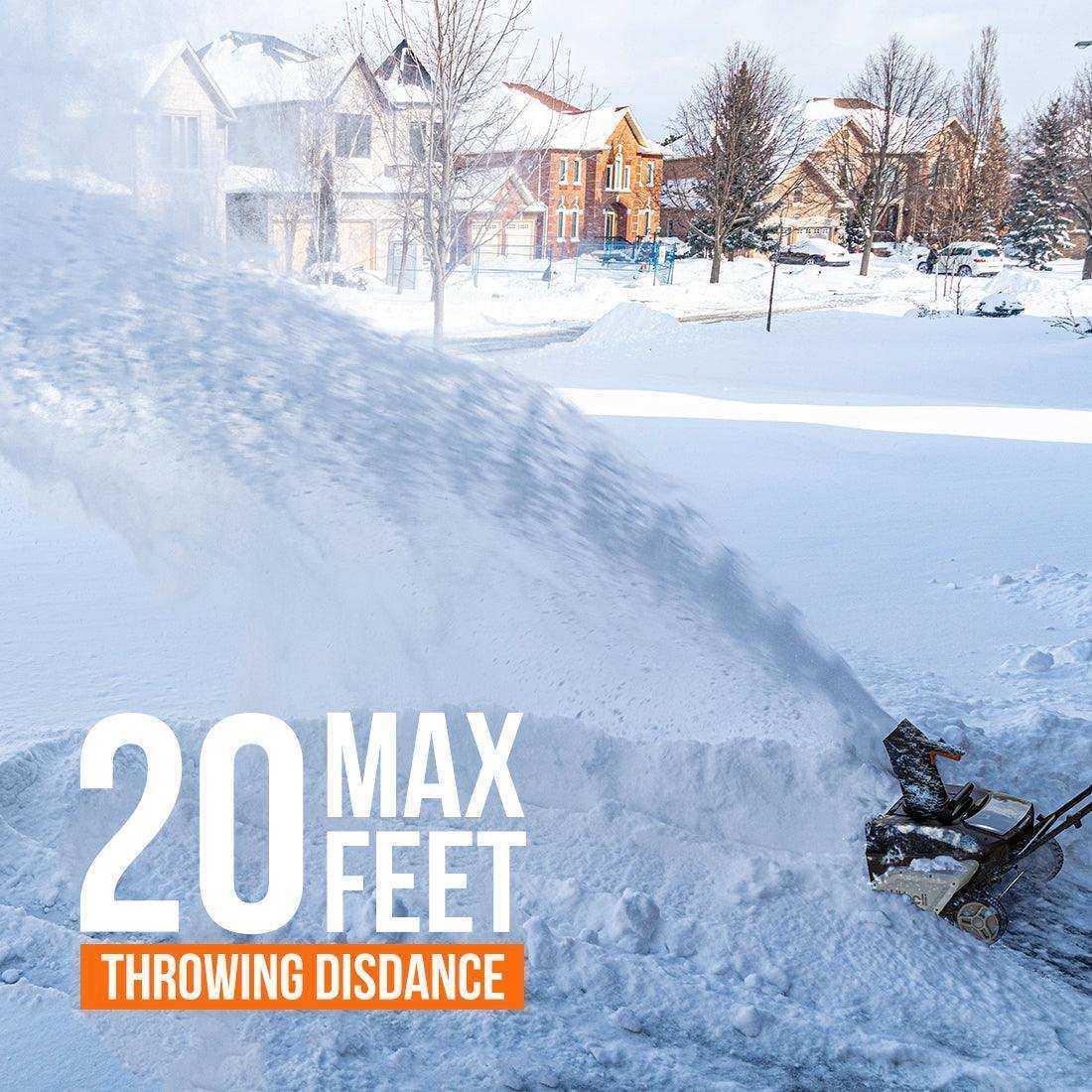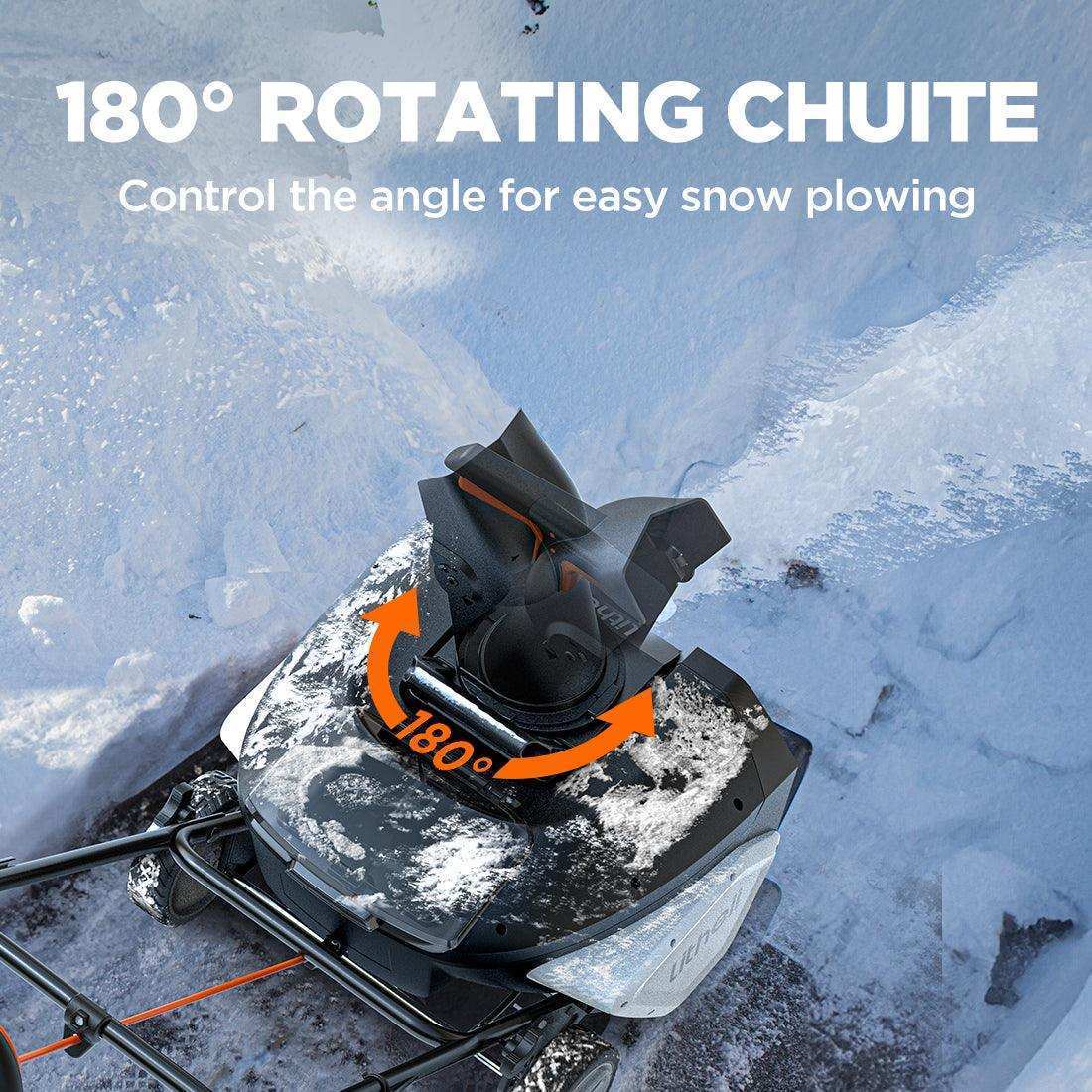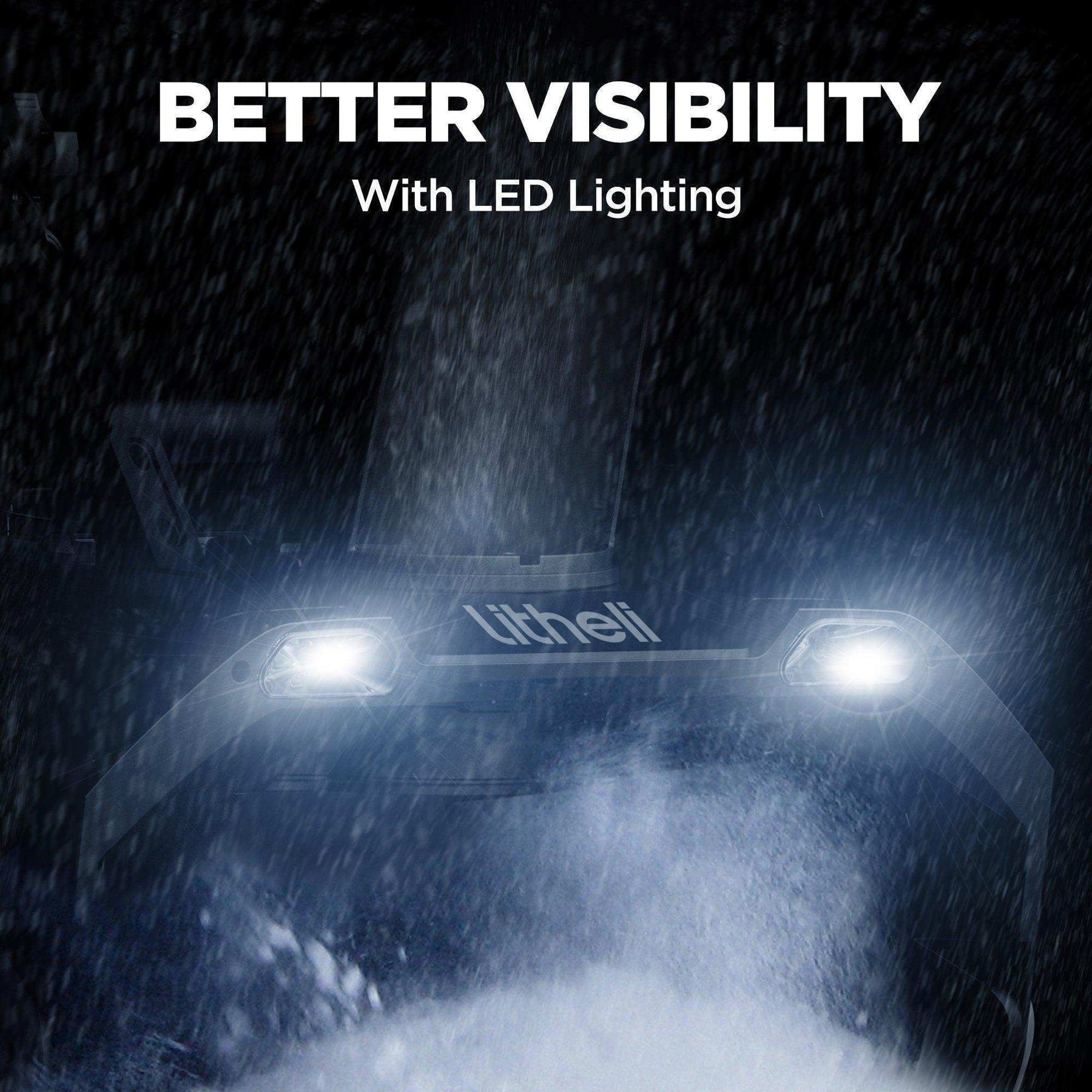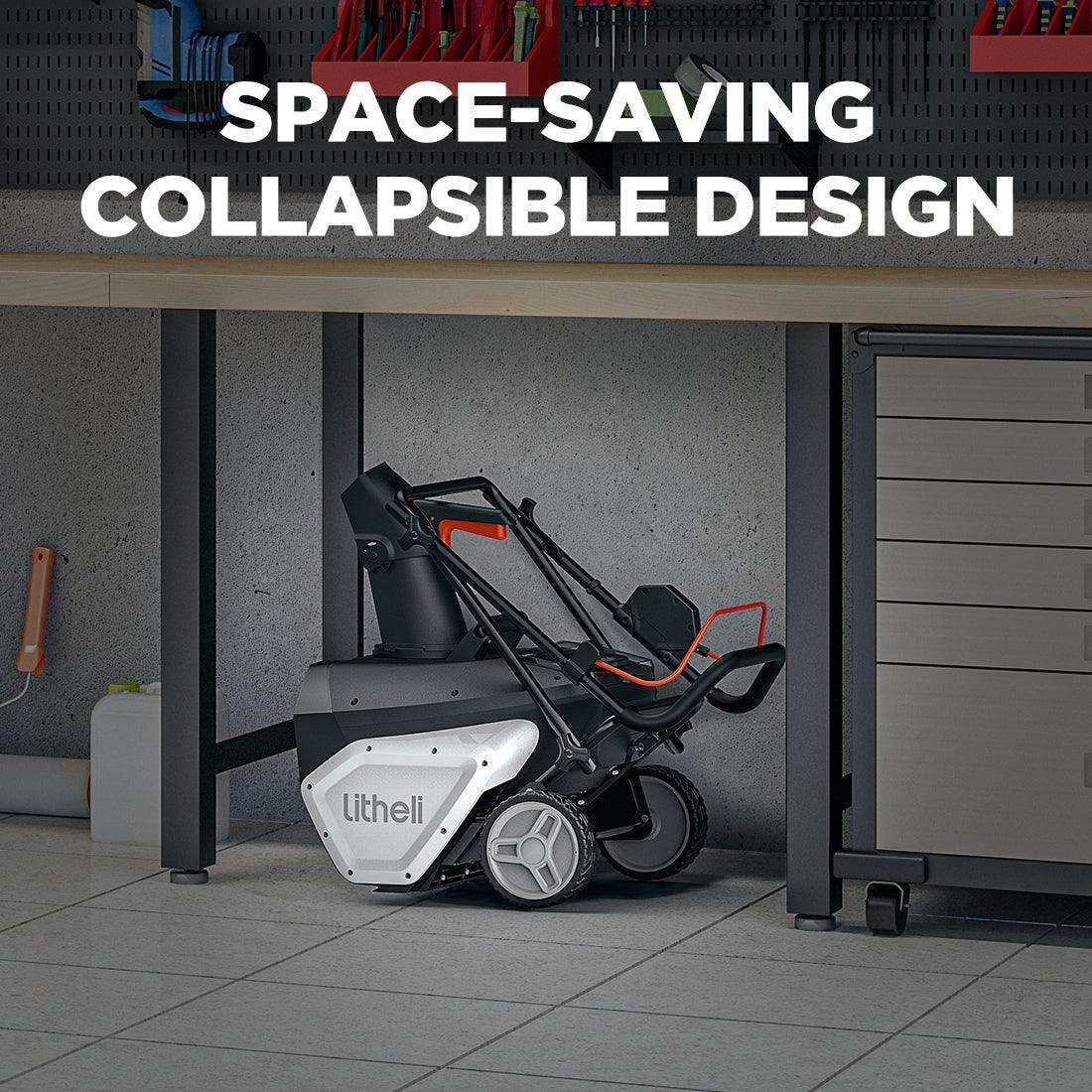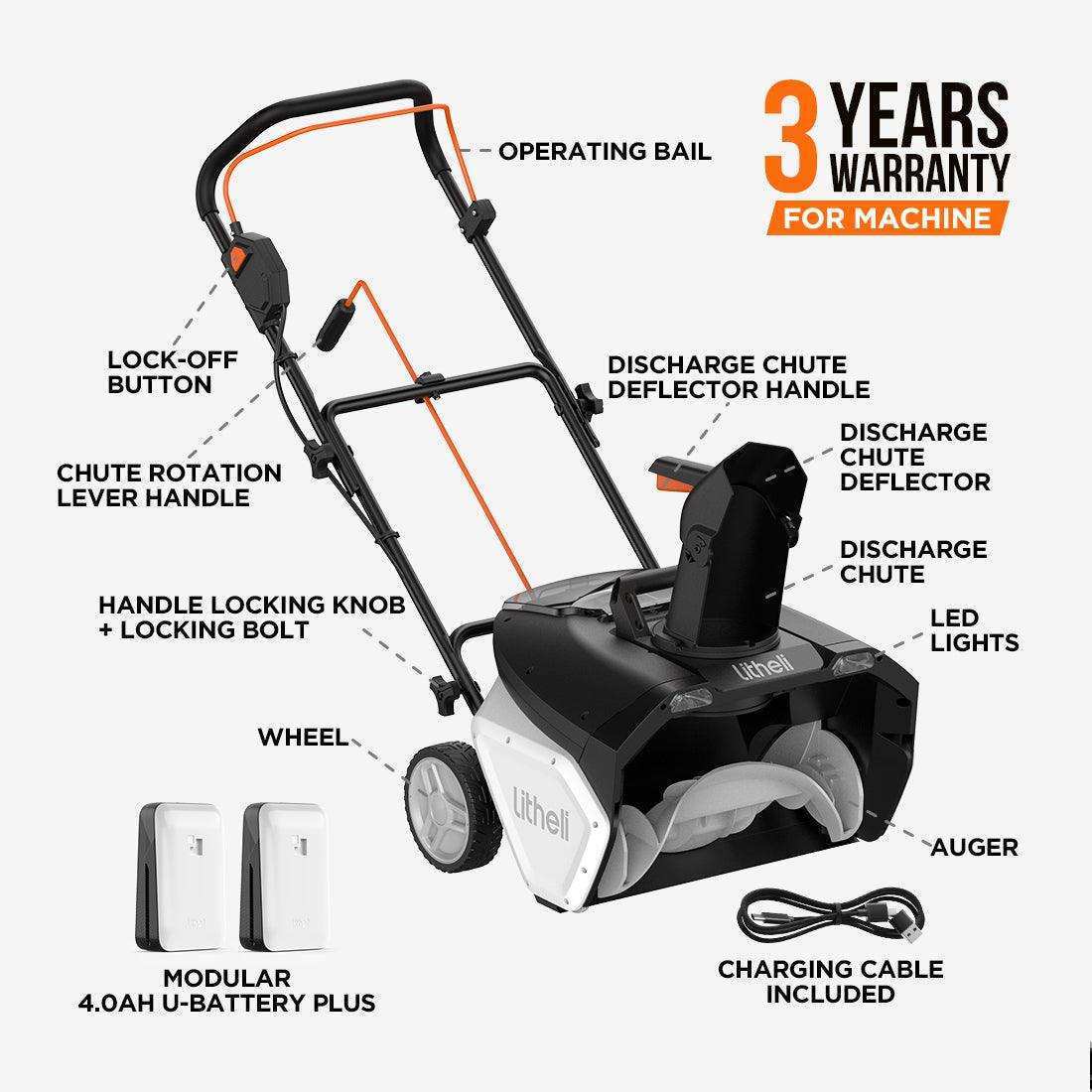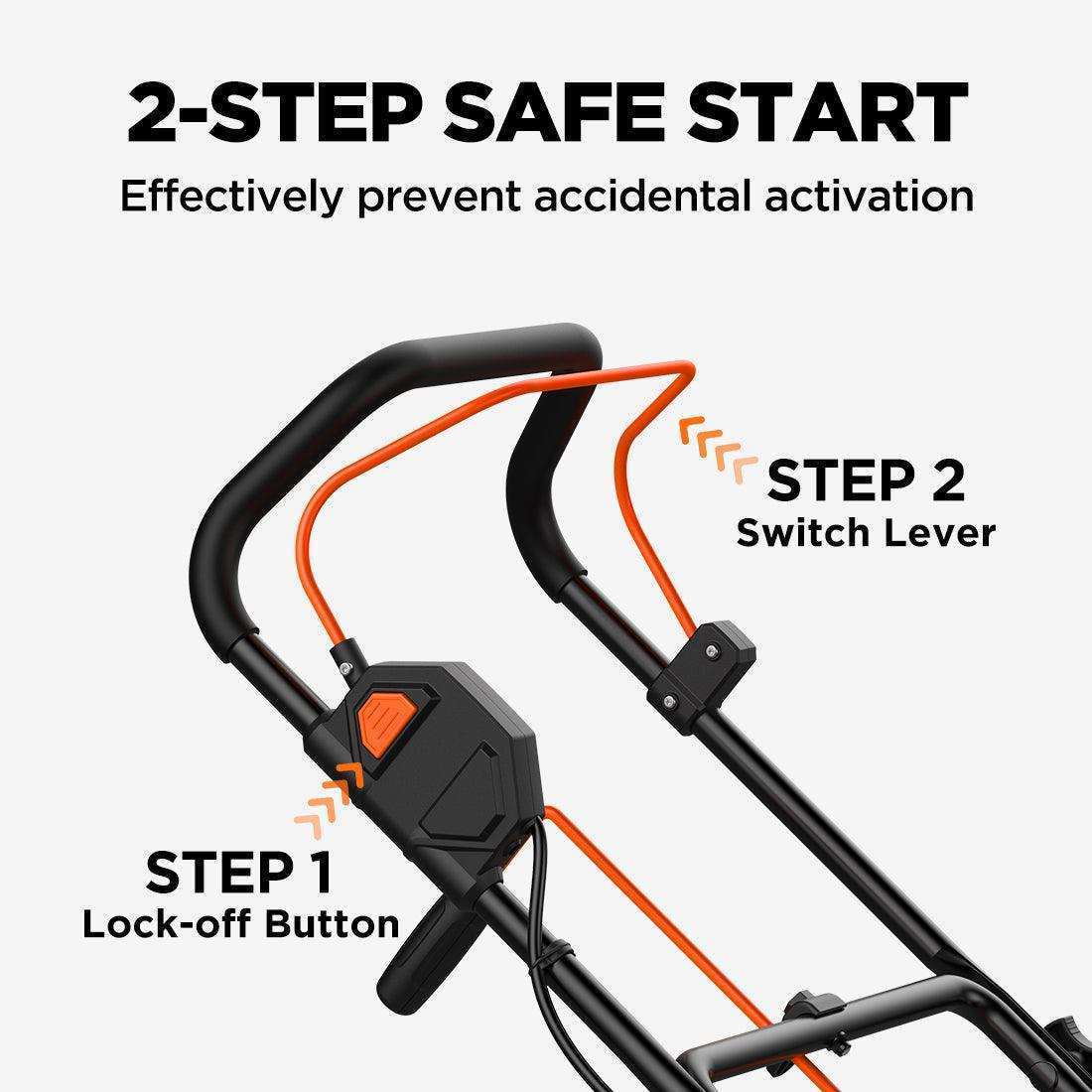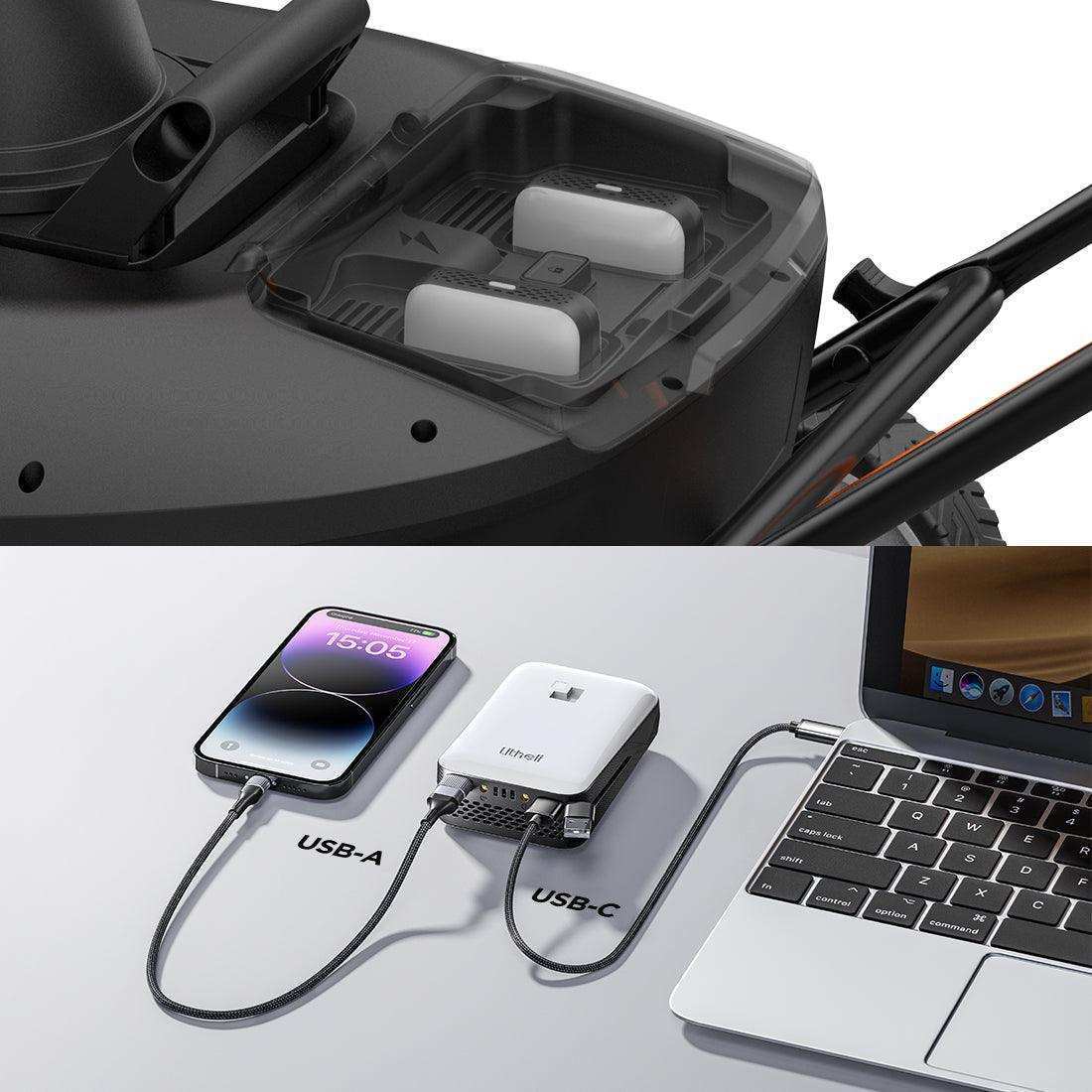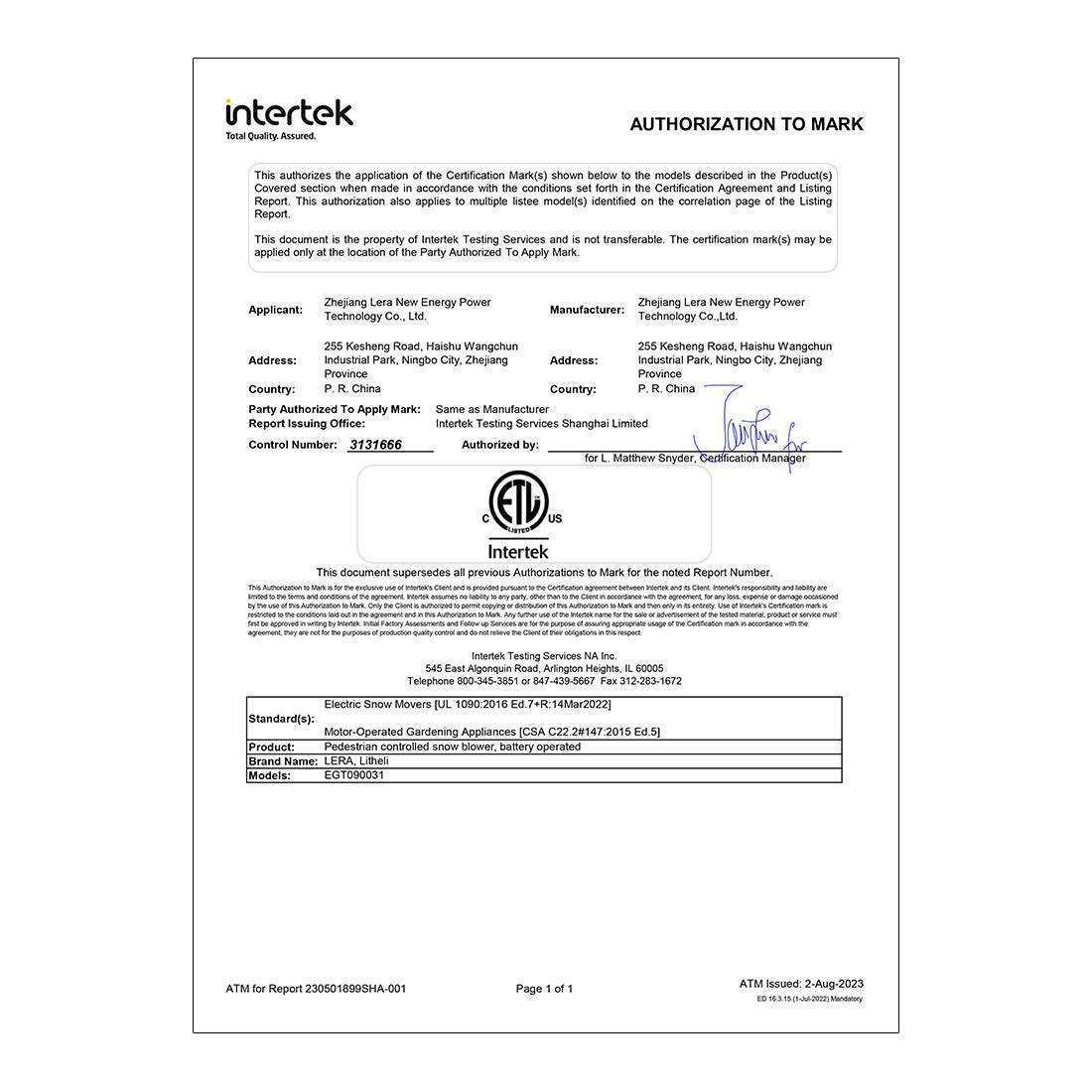 Litheli U20 2*20V Cordless Electric Snow Blower with Brushless Motor
Sweep Away Winter Blues! Transform your winter chore into a delightful experience with the Litheli U20 2X20V Cordless Snow Blower. Unleash double the power and extended run time with the 2X4.0AH lithium-ion batteries.
Effortless Snow Clearance: Conquer 20" width & 12" depth with ease
Flexibility at Your Fingertips: Throw snow up to 20 ft with a 180° adjustable chute
Get Chores Done: Embrace efficiency with the quiet, durable, maintenance-free brushless motor
Illuminate Your Way: Enhanced visibility and safety with built-in LED lighting
Your Safety, Our Priority: Dual-action starting for secure operation
Convenience Redefined: Easily foldable handlebar for effortless storage
Power Where You Need It: The 20V battery doubles as your go-to charger for mobile phones and laptops
Versatile Power Solution: Experience the modular battery for the entire U20 tool series
24 Month Quality Warranty
BRUSHLESS MOTOR
Are you still troubled by snow on sidewalks or roads in winter? The Litheli U20 Electric Cordless Snow Blower is ideal for clearing large amounts of snow and features a powerful electric starter that allows you to start your snow blower with one click without any hassle.
DUAL BATTERY POWER
Brushless motor can make almost full use of the battery charge, and requires almost no maintenance. This thrower eats snow up to 20″ wide and 12″ deep, and blows it up to 20′ far.
CONVENIENT SNOW CLEARING
Equipped with a 180 rotating chute, this snow blower allows for flexible snow discharge, easily directing the snow away to your desired area.
ENHANCED PERFORMANCE
With a 20 inch cleaning width and 12 inch cleaning depth, this snow blower can throw snow up to 20 feet away, promising excellent snow-clearing results.
ERGONOMICS
The upper handle can be folded for minimal storage. The chute can be turned 180° by the crank, and the top deflector can be set at 8 angles within 45°.
SPACE-SAVING DESIGN
Designed with a collapsible handlebar, this snow blower can be easily disassembled and folded, allowing for convenient storage during the off-season.
GENERAL
Bare Tool Weight
34.2Lbs/15.5kg
Dimensions
1132*542*941mm/44.57*21.34*37.05″
EQUIPMENT
Throwing Distance
19.7′/6m
BATTERY
Type
Rechargeable Lithium-ion
Dimensions
127.5*81.9*39.5mm/5.02*3.22*1.56inch
FAQS
Q1: Are you able to use it on stone drives?
A:Applicability on Surfaces.
Litheli snow removal products demonstrate better performance on flat ground conditions, including concrete, asphalt and paver driveway and road. Clogging and damage would occur on irregular and rough surfaces, including gravel, cobblestone and crushed stone driveway and uneven ground; avoid use on such surfaces.
Q2: Does the snow blower work well on snow-clad concrete surfaces?
A:Sure. The blower works well for clearing snow on concrete surfaces.
Q3: What is the discharge distance?
A:The max. discharge distance is about 24ft.
Q4: Is it electric start?
A:This a snow blower is electric no gas or oil is needed.