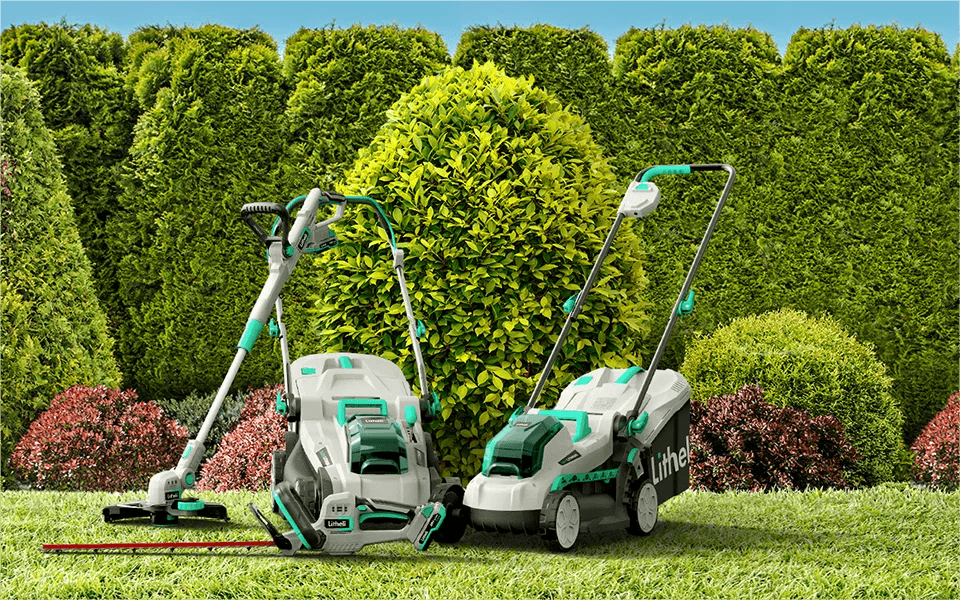 Garden Experts
4 Gardening Tools You Need in Your Toolkit This Spring
Choosing the best tools for creating the perfect landscape can be a Herculean task. Luckily this article sheds more light on the essential tools you need to create your dream garden and landscape with no excessive stress and toil.
The sight of green freshly mowed lawns, tall green trees bursting with fruits, beautifully blooming flowers, juicy plum tomatoes, fresh herbs, and all the breathtaking beauty of nature; Don't you just love the beauty and warmth that springtime brings? With winter ending and the earth ready to grow and sprout, what better time to put your green thumb to work by using the best gardening tools, to bring your dream garden landscape to reality than in the spring?
As gardening experts can attest, starting your garden is no easy task, from making a list of the essential gardening tools, purchasing the most suitable soil for creating the best garden, and buying the best gardening tools from reputable brands. To get the best gardening tools you need, you must pay close attention to selecting the most suitable tools for the gardening season; preferably, devices that can work perfectly well during spring are the right tools for you.
Choosing high-quality gardening tools can be mind-boggling due to the variety of available devices from different brands. Therefore this article will shed more light on the most affordable, high-quality gardening tools for creating your dream spring garden and the most affordable and reliable brands.
Different Gardening Tools and Why You Need Them in this Spring
Creating the best garden requires zeal, strength, tender green thumps, and, as emphasized earlier: fantastic and effective gardening tools. After a long cold winter, choosing the most appropriate tools for creating a beautiful yard during spring is an excellent idea. The four most used tools in the springtime are the lawn mower, string trimmer, and leaf blower. This article section will shed more light on these essential tools.
1. Lawn Mowers
With grass growing rapidly and weeds sprouting from every corner, a lawn mower is the best gardening tool for trimming your lawn and removing weeds in the summer. With the aid of revolving blades and wheels generally adjustable by the operator, the lawn mower allows gardeners to even out the height of the grass in the garden, creating a clean, green, leveled landscape. There are different lawn movers ranging from ride-on mowers to walk mowers, which can be powered manually, electronically, by battery, or by gas. Mowers can even put a large expanse of land quickly depending on the drive type (all-wheel drive, rear-wheel drive, or front-wheel drive) and the model.
Some of the best lawnmowers you can choose from for your gardening needs this spring are:
For gardeners and gardeners at heart on a budget, this excellent lawn mower is a great addition to your gardening collection; it is perfect for all your springtime mowing needs. This work of art comes with a 13" anti-rust, durable steel blade, a 27.3 lbs one-hand-lift lightweight weed wacker, and a 1x4Ah smart-brained Li-ion battery. The brushless motor makes the machine lighter and easier to operate without needing to consistently maintain the engine by changing the brush. Sadly this mower can only cover small spaces.
This mower is similar to the Litheli 20V 13"; however, it has more improved and fantastic features to make your springtime gardening more accessible and more efficient. With a 2x4Ah smart-brained Li-ion battery, a 17" anti-rust, durable steel blade, and weighting nothing more than 30 lbs, it is easier to move around. This model is more prominent in size and covers more ground than the Litheli 20V 13".
2. String Trimmers
A string trimmer is an essential tool for gardening in the spring; it is used for cutting weeds, shrubs, and grass. If you want to section your lawn and keep your landscape in shape, the String Trimmer is one garden tool you most definitely need this spring. The beautiful thing about a string trimmer is that it trims corners and slops where the lawnmower cannot reach, such as the tree sides, step corners, and rocky slopes.
The best and most affordable string trimmers to revolutionize your gardening game this spring are:
This model is perfect for your spring gardening needs; with a high-speed brushless motor engine, a 2.0Ah battery, a foldable aluminum pole, and a shoulder strap, this model is perfect for your spring gardening needs. Unlike the brushed motor, which generates heat from friction, this brushless motor trimmer produces more power instead of just generating heat, allowing the machine to run for a more extended period and last longer with little to no maintenance.
Although not as efficient as the Litheli 40V 14", this model is lightweight and cordless, which makes it easier to carry and move around, with a weight of about 9.9 lbs. One fantastic feature of this model is that you can convert it to a wheeled edger by turning the head 90 degrees.
A more petite model compared to the Litheli 40V 14"and the Litheli 40V 13", this machine weighs 4.5 lbs. It will be perfect for manicuring small lawns, flowers, and vegetable gardens in the springtime. It can also be converted to a wheeled edger and has a telescopic pole ranging from 36" to 47".
3. Leaf Blowers
Using a rake to reach into tiny spaces to clear dried leaves and shrubs can be frustrating. Luckily leaf blowers and vacuums can blow into small areas where raking is impossible, with little or no effort, and in a short time.  This fantastic device also comes in handy in the winter for blowing off snow from your vehicle and pathway.
Litheli has a variety of leaf blowers with unique features that will be great for clearing out your garden this spring and these features are:
The Litheli 20V leaf blower is lightweight, weighing not more than 4.4 lbs, with a 1x4Ah smart-brained Li-ion battery with natural tool balance for effortless and efficient blowing. This leaf blower is affordable, user-friendly, and easy to assemble.
This model is more lightweight than the Litheli 20V leaf blower; it weighs about 4.1 lbs. The Litheli 40V has a higher high-blowing speed of about 85mph, with a simplistic user interface that makes it easy to assemble. Irrespective of its brush motor component, the motor is highly efficient and durable enough for your spring gardening needs.
With an axis fan and brushless motor that reduces the rigors of maintenance, the Litheli 40V brushless blower allows you to control the speed effortlessly between 45-76 mph, unlike the Litheli 40V Brush motor blower. One unique feature of this great model is the attached metal scraper which makes it easy to clean off debris while blowing. This blower weighs about 57 lbs.
4. Hedge Trimmer
A trimmed and well-manicured edge gives your landscape a clean and organized look. With the help of a hedge trimmer, you can make your hedges look perfect in no time with minimal effort, unlike when using a garden sheer. With a hedge trimmer, you can get creative with your edges, carving them into different shapes and exciting styles.
Some of the best hedge trimmers for this springtime are:
With sharp 20" anti-rust steel blades, a 2.0 Ah battery that runs for about 25 minutes uninterrupted, and a weight of about 4.6 lbs, this hedge trimmer is a must-have gardening tool for your gardening collection this spring. The rubber-covered handle protects the hand of the operator from gardening wear and tear.
This device has 22" anti-rust blades; it weighs not more than 6.5 lbs and requires no assembly upon purchase; the Litheli 20V has a simple interface that makes it easy for operators to use when carrying out gardening duties; this spring. As a result of the longer blade on this trimmer, longer blades can trim your hedges with one precise swipe, unlike the 20" hedge trimmer.
Conclusion
Once the snow melts after winter, this is the best time to start gardening, with grasses, weeds, and shrubs shooting out from every corner of your lawn and landscape after being stifled in the ground all summer long by snow. Still, you need the best and most appropriate gardening tools to deal with all the springtime overgrowth.
Litheli makes high-quality tools with different mind-blowing models implemented with superb user-friendly features to suit your garden sizes and needs. From lawnmowers to string trimmers, leaf blowers, and hedge trimmers. With Litheli, your springtime gardening will be effortless.