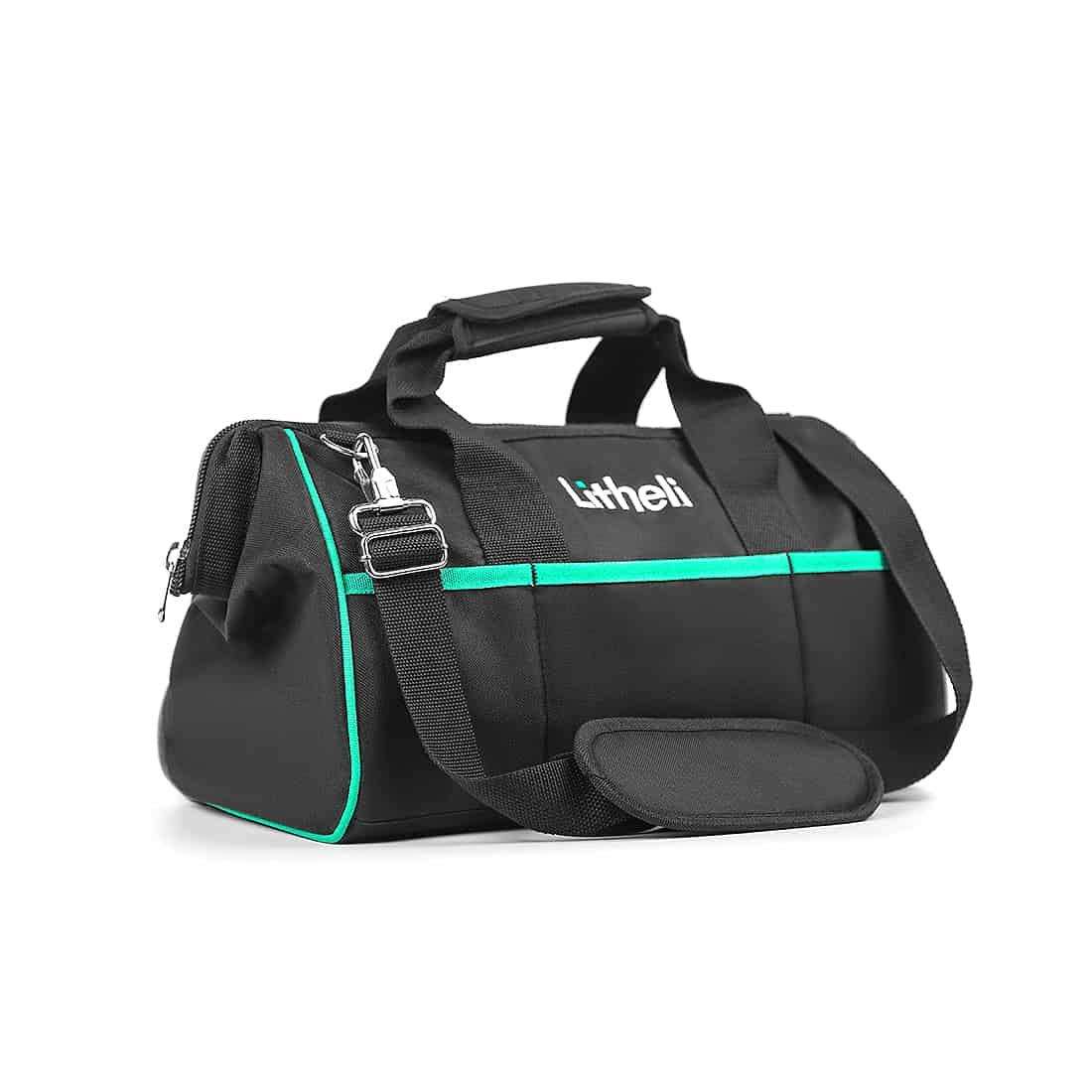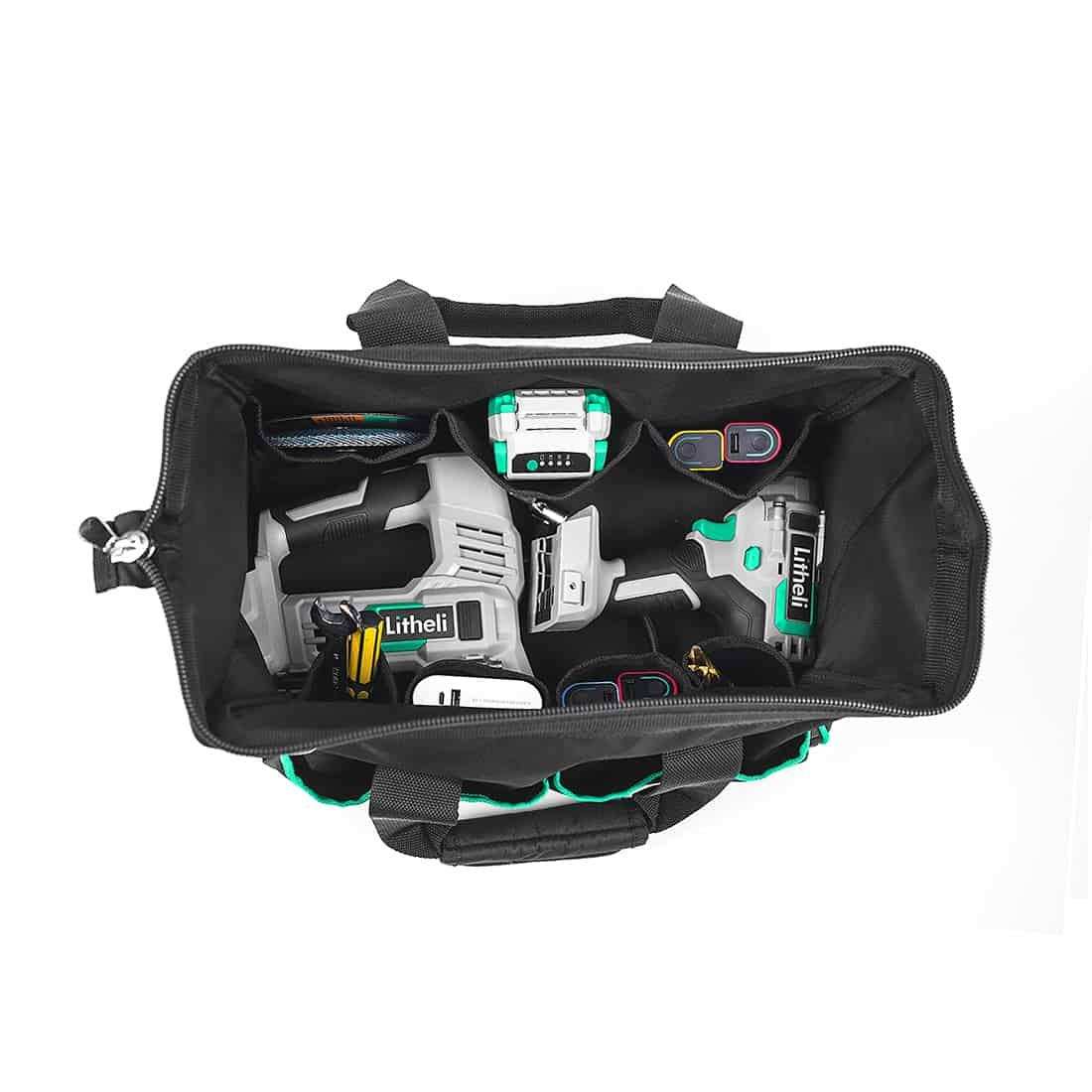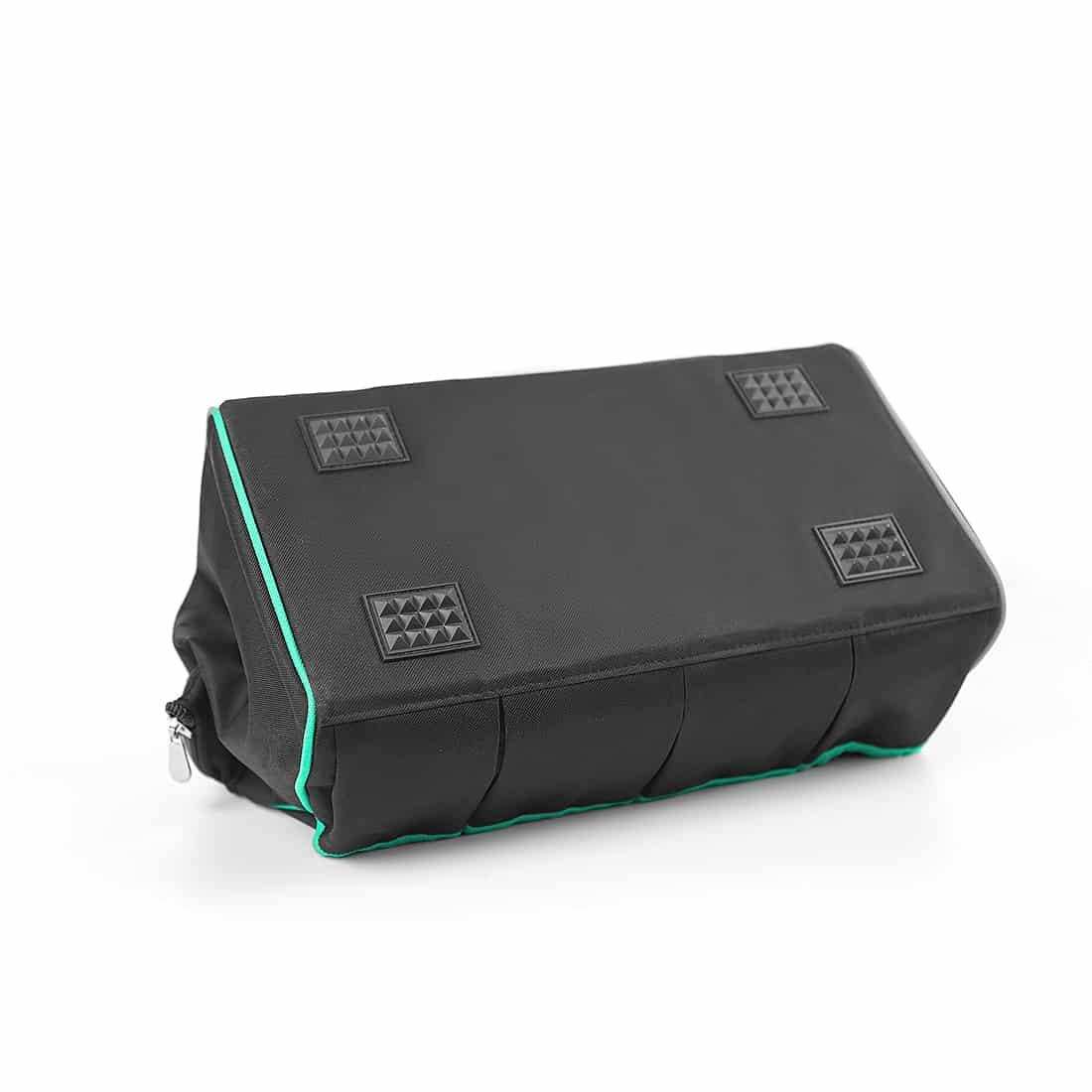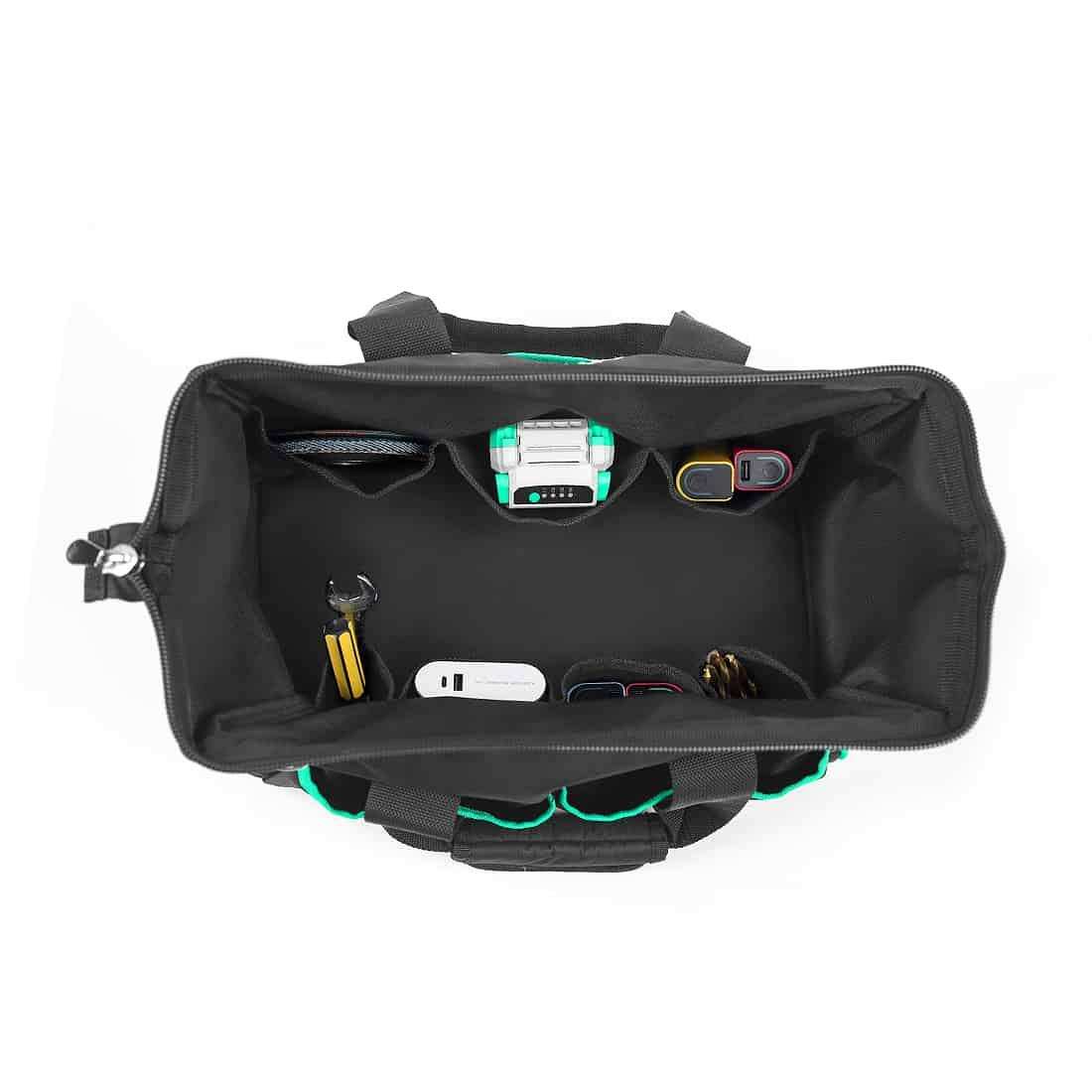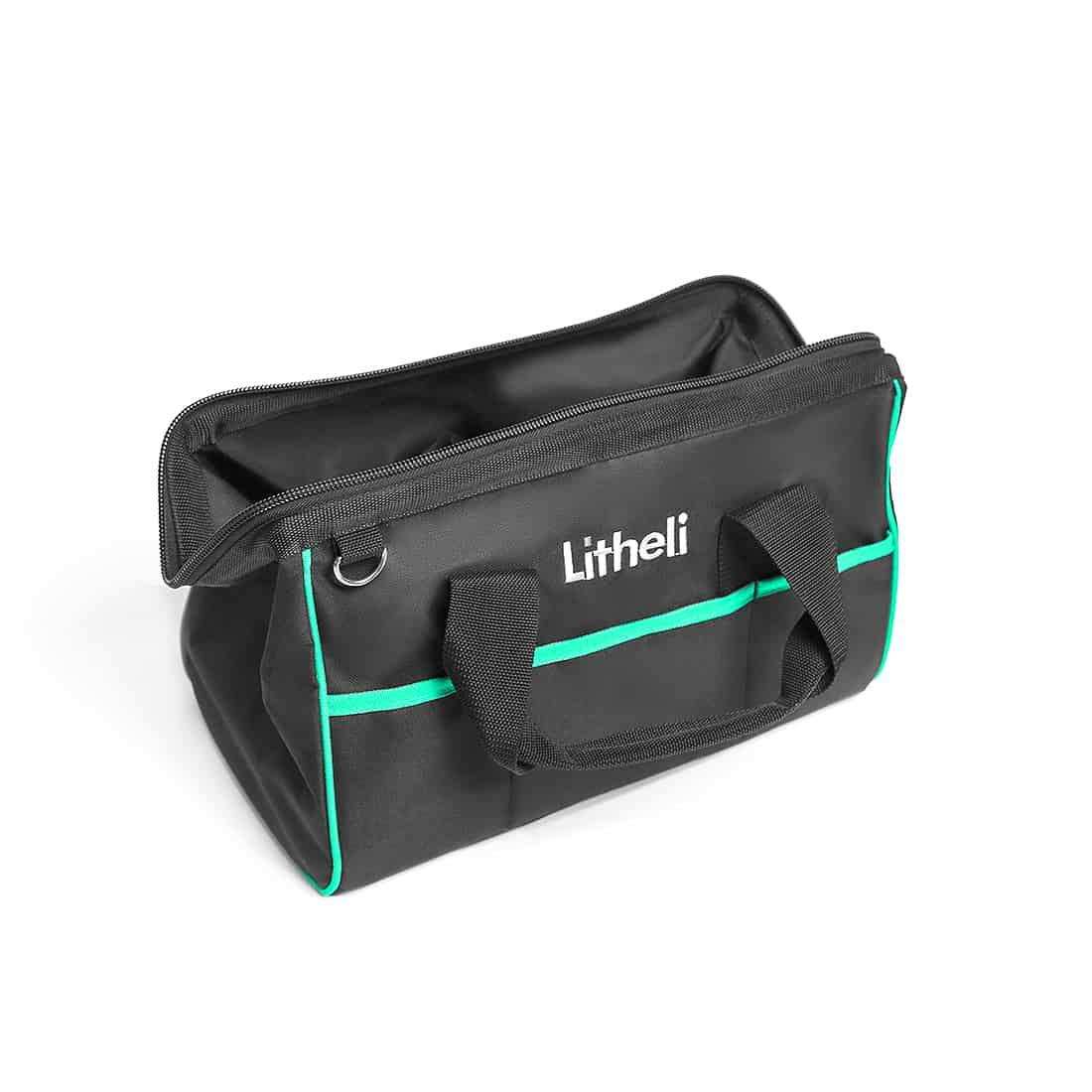 Litheli 16" Tool Bag
Litheli Tough Tool Bag is robustly constructed with high-tech durable material, and unfolds to dimensions of 42x25x30 cm. Ample storage with 7 exterior and 7 interior pockets so you can keep your many tools organized, and always know where to find them.

2 handles with soft wraparound pad that can close with hook & loop. Detachable and adjustable shoulder strap, 84cm long and with a soft pad, sits diagonally across the opening so you can easily sling the bag over the shoulder.

The wide mouth features 2 hard internal frames that keep it open so you don't have to force your hand in every time searching for a tool. The bottom has a hard sheet inside to prevent wrinkles. 4 wear-resisting pads under the bag protect the base from direct contact with dirty surfaces.

This heavy-duty holdall has a smooth zipper that runs across the top. An embroidery Litheli logo stands for good craftsmanship and quality.

This bag is decent-sized to collect and transport your tools, batteries, wrenches, pliers, screwdrivers and accessories.