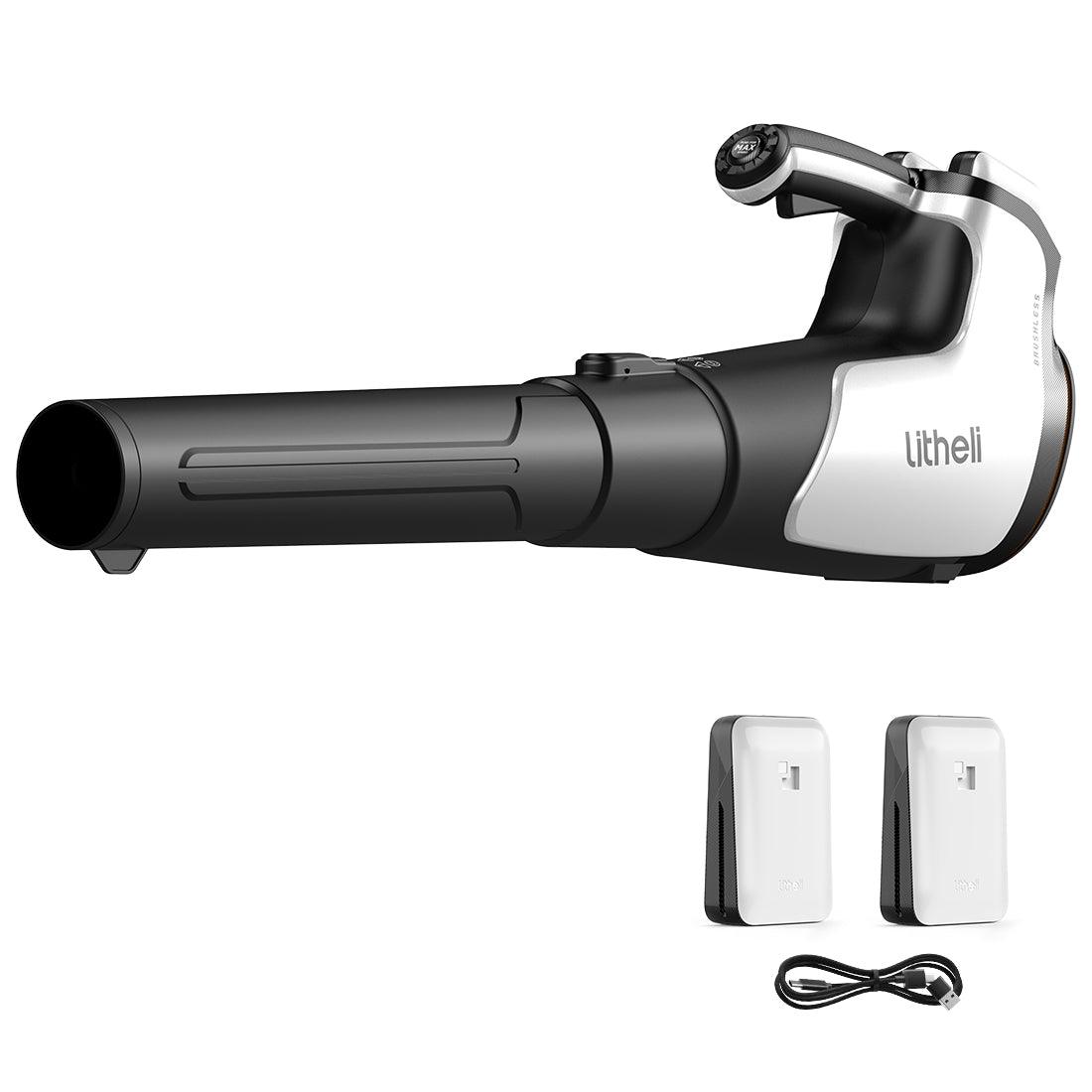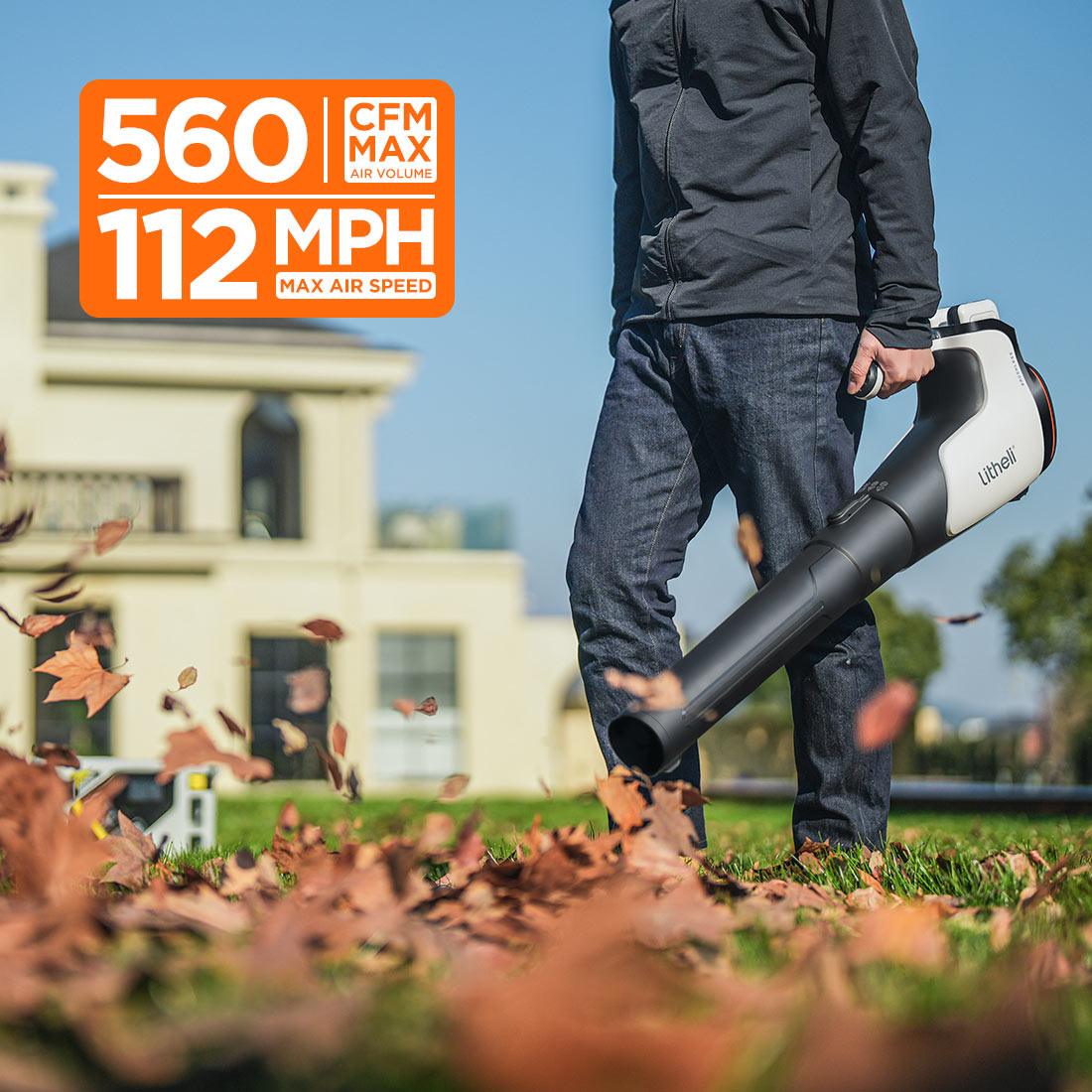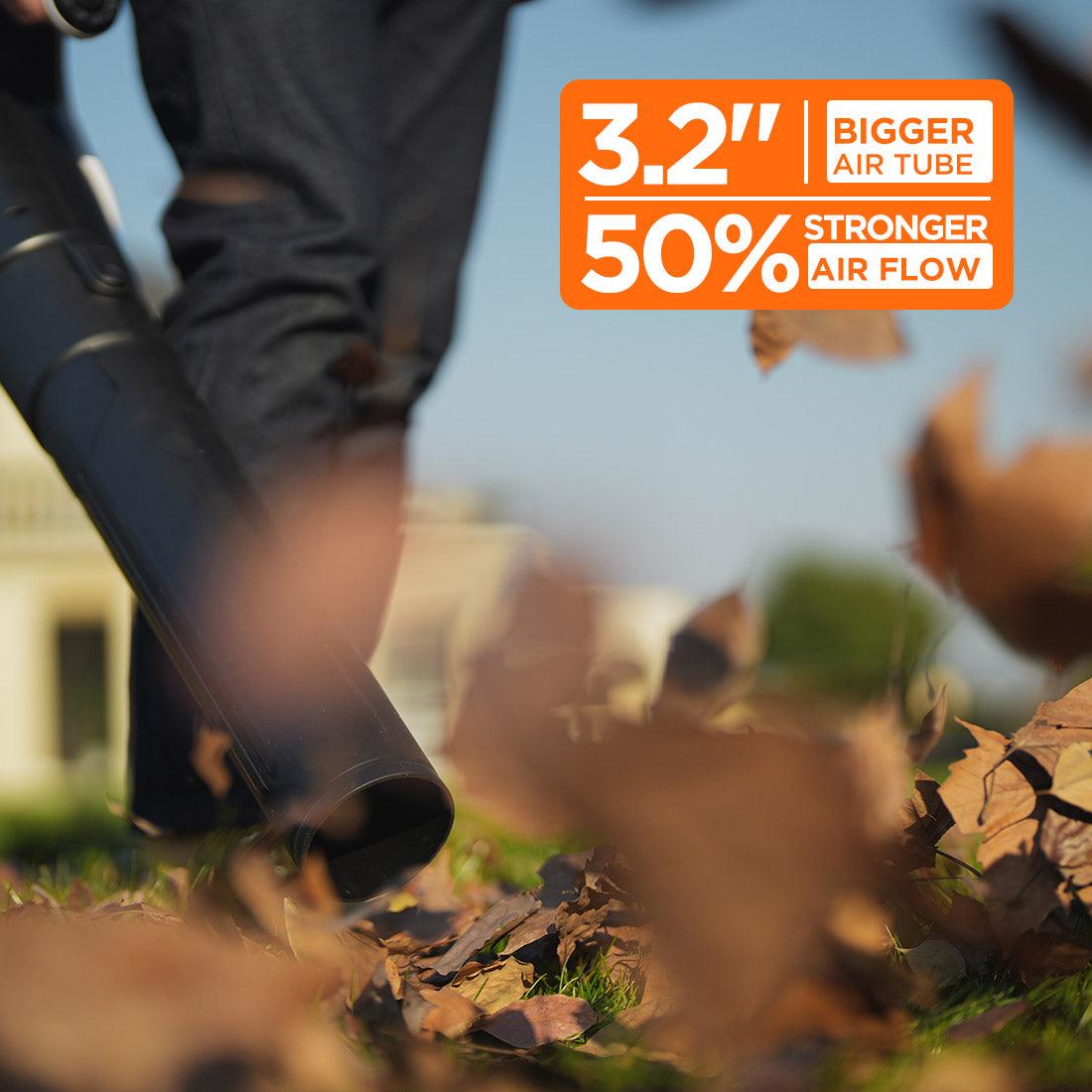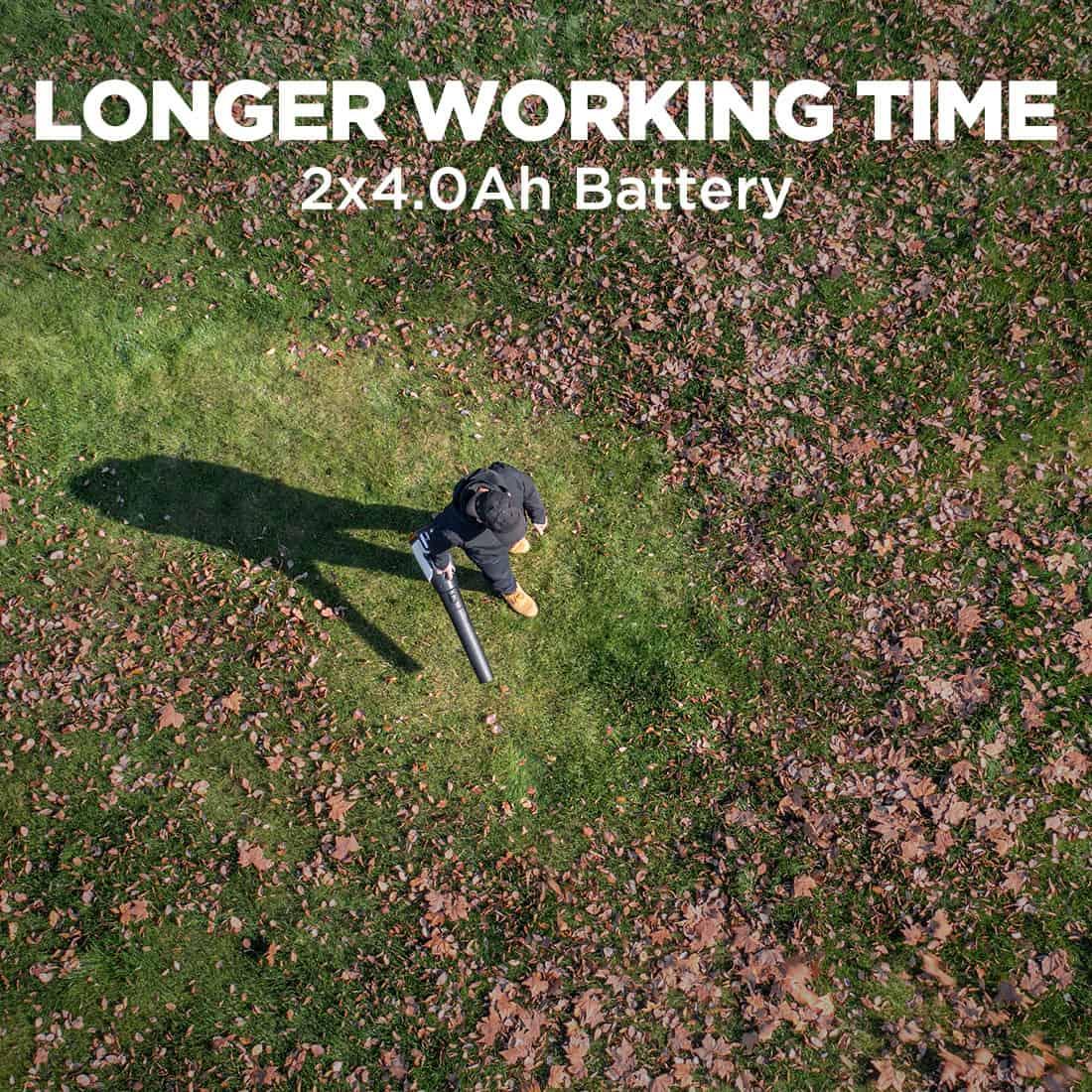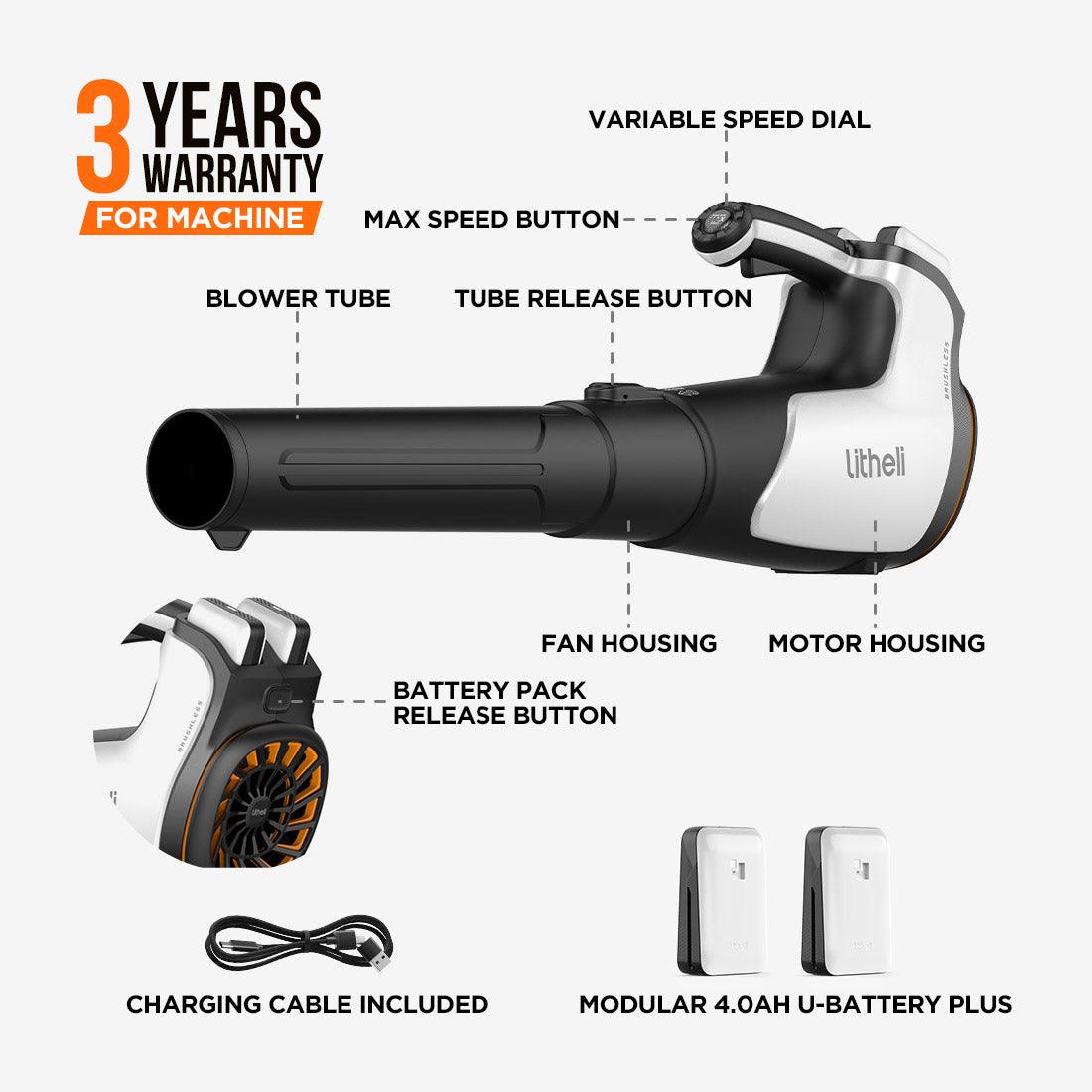 Litheli U20 2x20V Cordless Brushless Leaf Blower
Harnessing the cordless power to make your yard work simple and easy. With ergonomic features and some of the most powerful specs ever produced, Litheli 2x20V 560CFM Brushless Leaf Blower makes cleanup a breeze.
Lightweight at 6.8Lbs, easy to carry around
Up to 112 MPH air speed and 560 CFM air volume
Turbo mode blasts through heavy leaves and debris
Variable speed dial for precise power control
Upgraded brushless motor extends run time and motor life
Low noise output for noise-sensitive environments
Detachable air tube for lesser storage space
Modular U-Battery Plus for the whole U20 Series
POWER BLOWING ALL
From wet and dry leaves to stubborn debris, this is your can't-miss blower for clearing on lawns, driveways, sidewalks, decks and all your hard surfaces.
VARIABLE SPEED CONTROL
Provides control for everything from clearing flower beds to your whole backyard. Choose the suitable speed from 10000 to 22000rpm for your project needs.
TECHNICAL INNOVATION
The axial fan upgraded with innovative technology delivers a robust, high-capacity air volume. Larger air tube delivers twice as many leaves in one blow.
GREATER PERFORMANCE
Brushless motor enhances working performance and extends the running time, providing 60% higher working efficiency than traditional brushed ones.
USER-FRIENDLY DESIGN
In-line fan design provides better tool balance and improved ergonomics. 6.8Lbs light weight tackles user fatigue and ensures all-day comfort.
VERSATILE POWER
This blower is powered by 2*4.0Ah U-BATTERY PLUS, a modular unit compatible with all U20 Series products. It also acts as a power bank to charge your phone, laptop, etc.
BATTERY
Type
Rechargeable Lithium-ion
USER MANUAL
Litheli U20 2x20V Cordless Brushless Leaf Blower
Learn More >
Here's A Video to Guide You
Everything you need to know about your tool & useful TIPs before use.