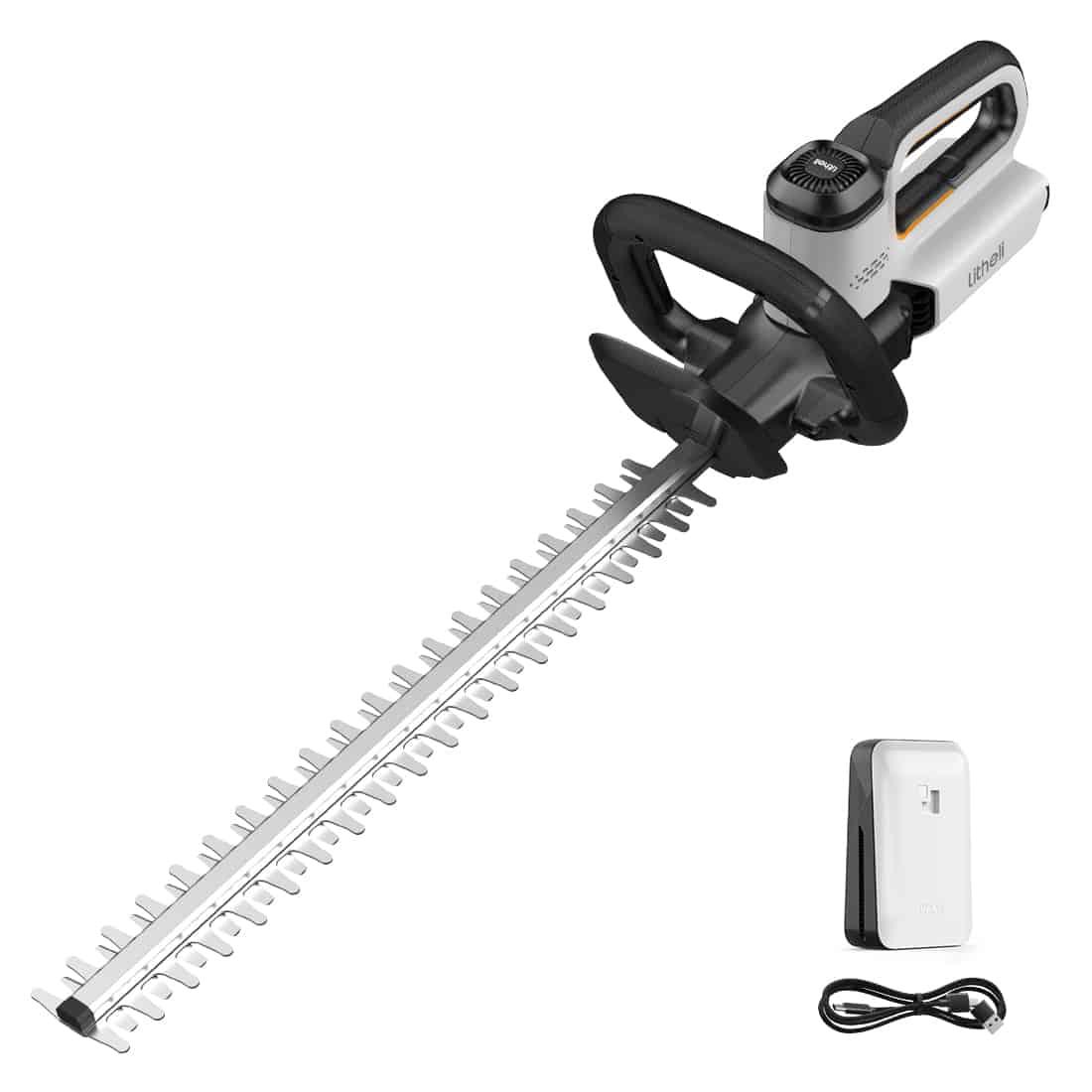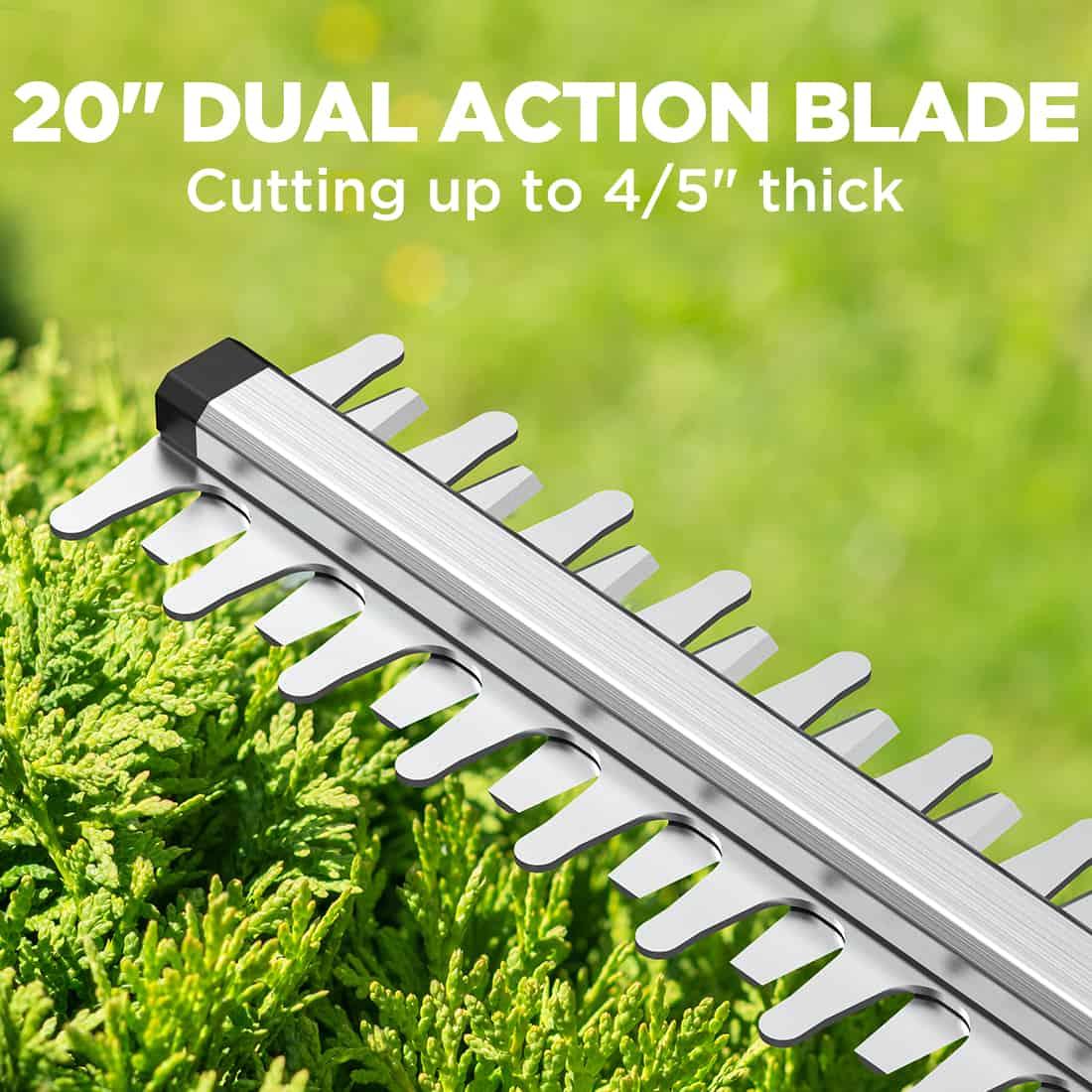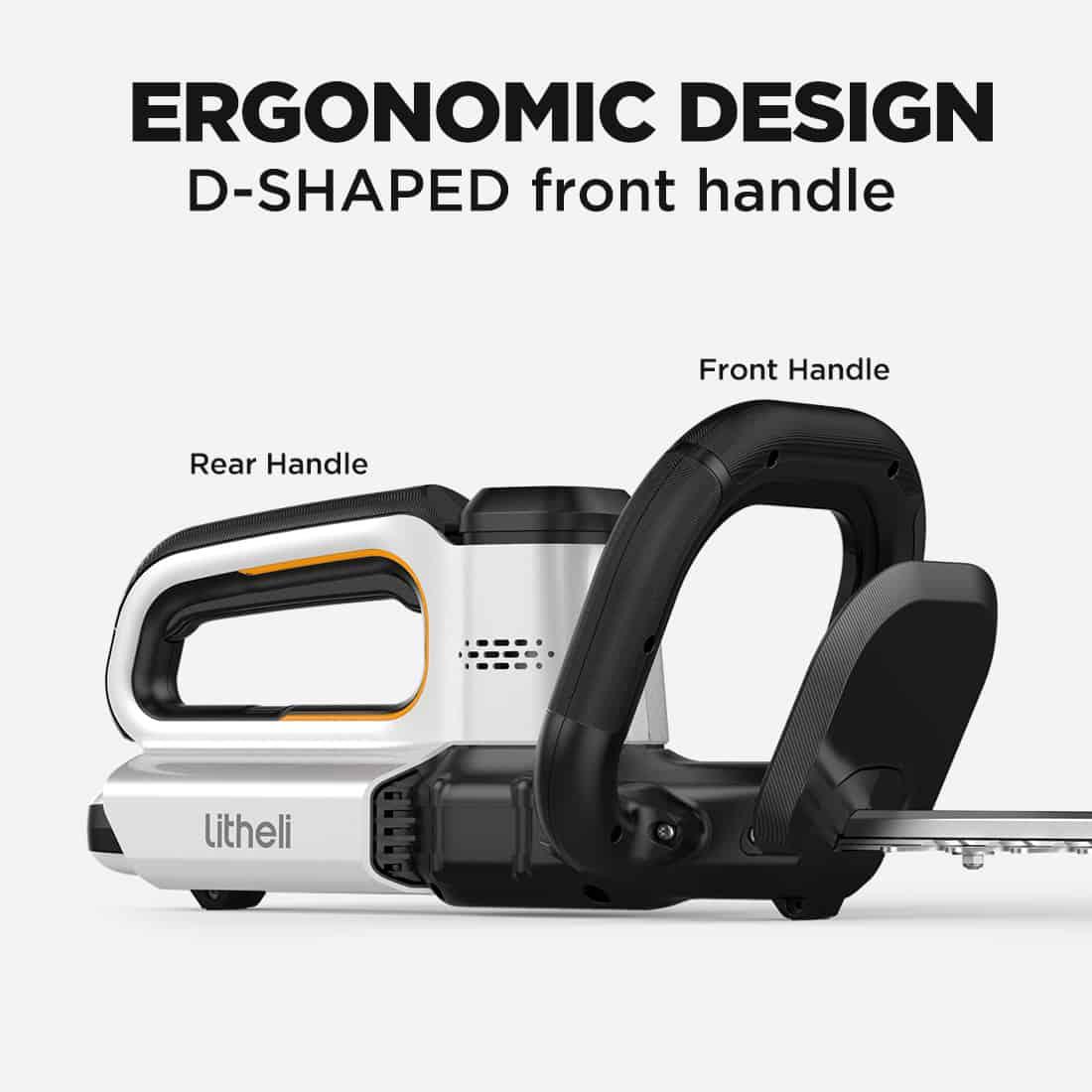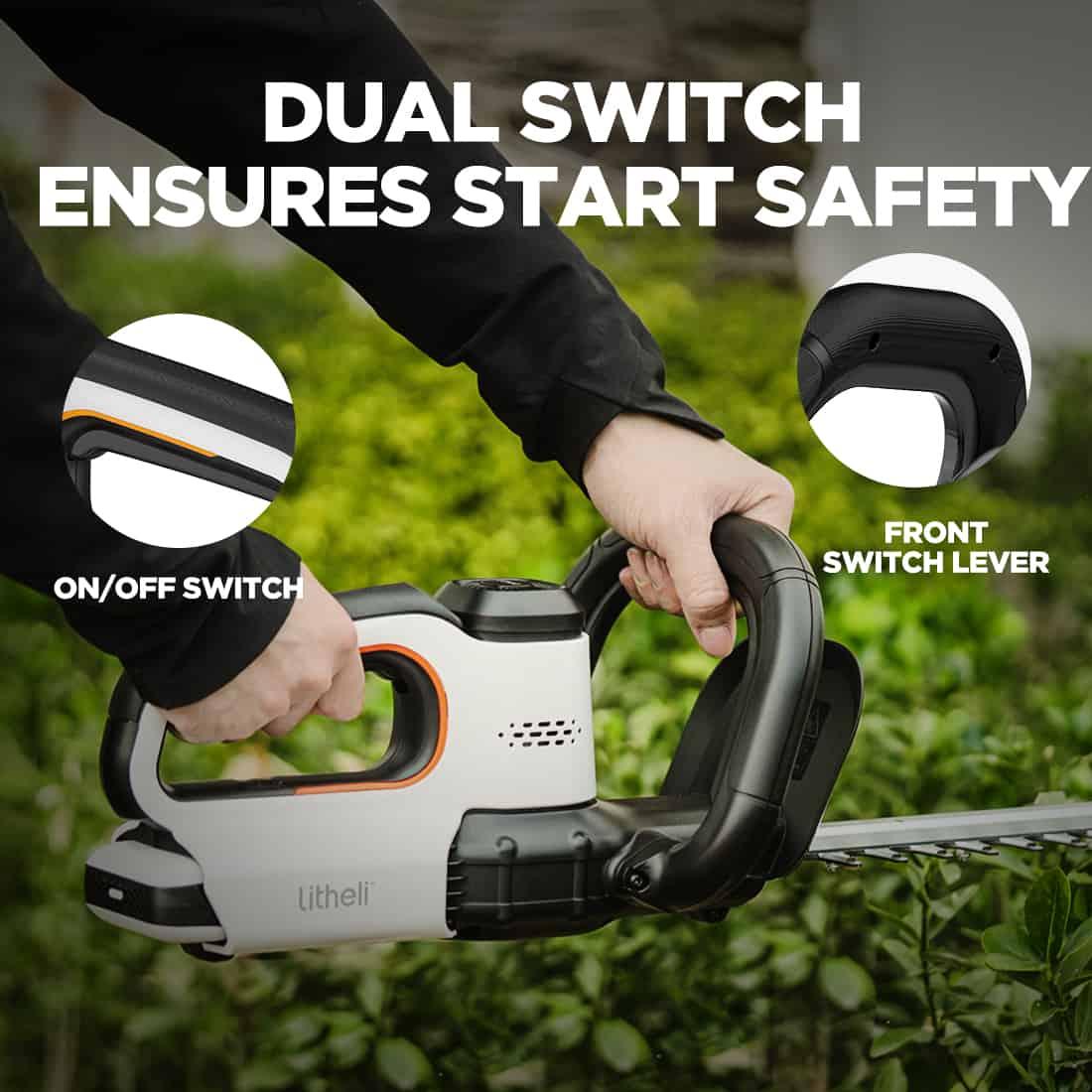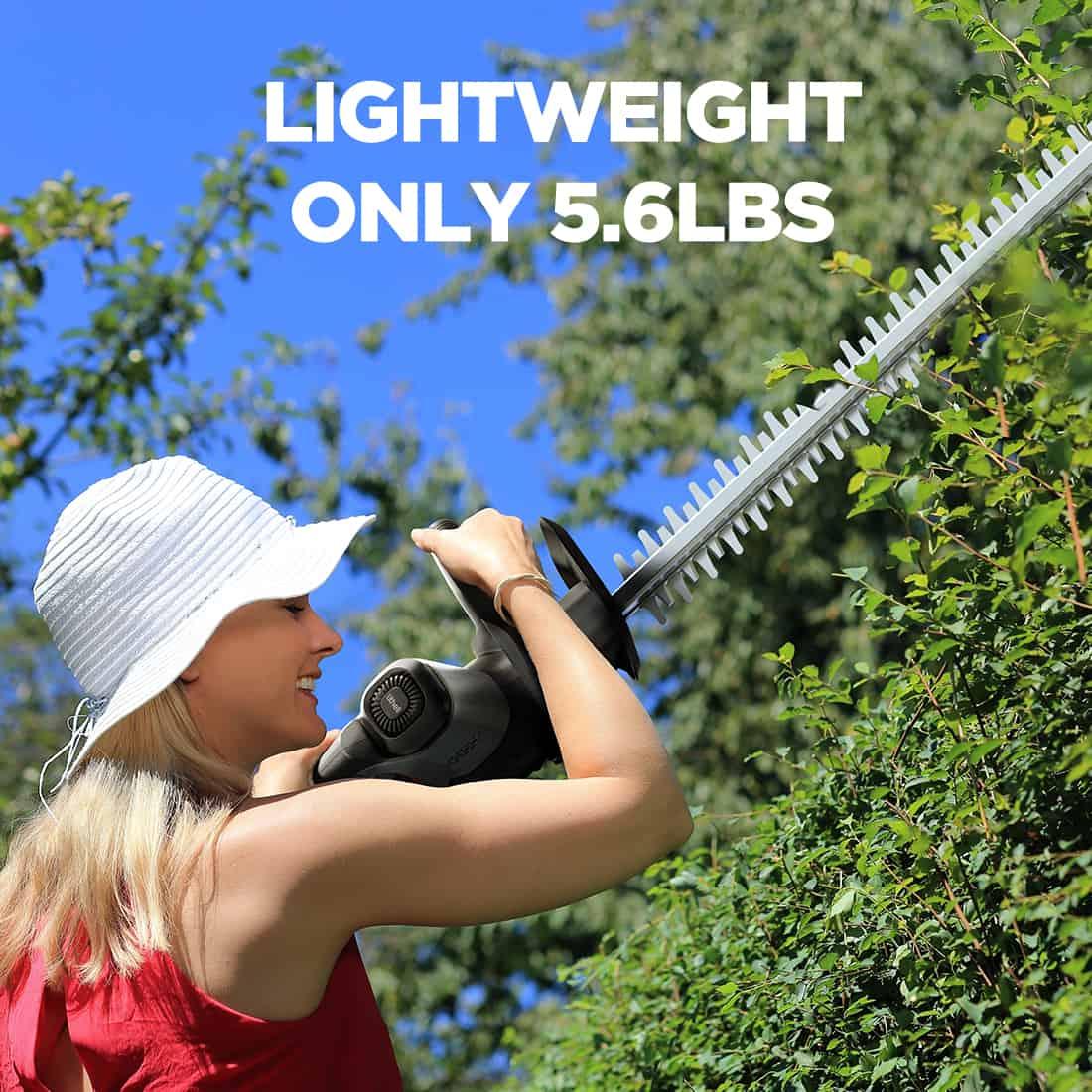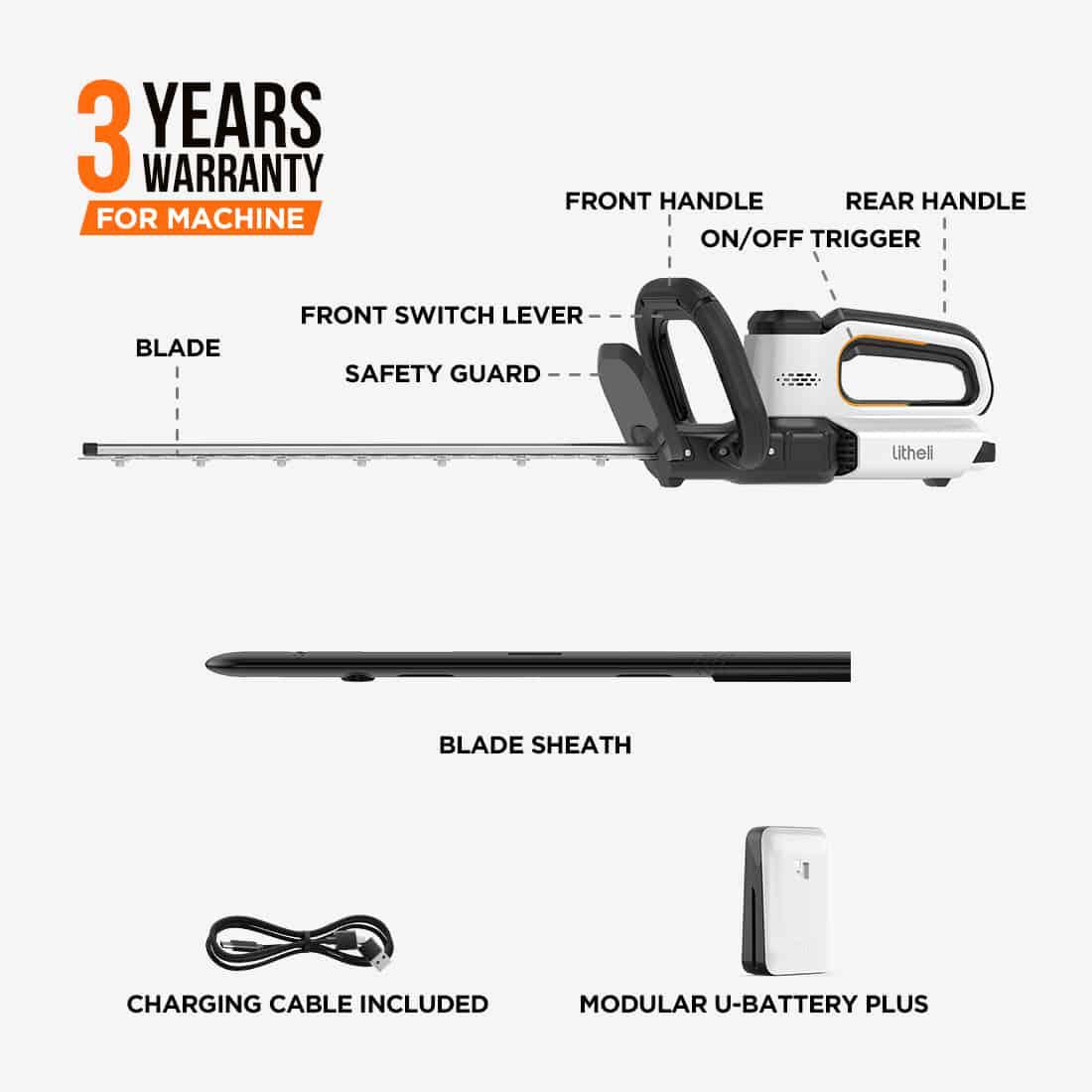 Litheli U20 20V Cordless Hedge Trimmer
Litheli 20V 20" Cordless Hedge Trimmer is an easy-to-maneuver and powerful tool that helps you keep your hedges in check. It features an ergonomic design that makes trimming your hedges effortlessly, and its metal blade can cut through thick branches with ease.
20" dual-action blade tackles thicker branches
Power to cut thick branches 4/5" in diameter
Sharp laser-cutting blade enhances cutting efficiency
Dual switch control ensures every safe tool start
Ergonomic D-shaped handle improves gripping comfort
2.0Ah Li-ion battery supports 35min running time
Provided blade sheath protects user from accidental injury
Modular U-Battery Plus for the whole U20 Series
24 Month Quality Warranty
DUAL ACTION BLADE
20″dual-action laser cutting blade with 0.8-inch cutting capacity, sharp and flat, wear-resistant and firm for smooth and efficient hedge trimming.
PRECISE CUTS
Upgraded motor delivers fast cuts with a blade speed of 1400 RPM. The high-energy-density battery supports efficient cutting up to 35 min at a full charge.
USER COMFORT
Lightweight at 5.6Lbs with a 270° D-shaped handle for the best trimming angle. Enjoy the comfortable grip while holding the front and rear handle.
SAFETY WELL-ASSURED
Double switch control design ensures every safe start. A blade sheath is provided to protect you from accidental injury, allowing safe storage after each use.
VERSATILE POWER
U-BATTERY PLUS is a modular unit compatible with all U20 Series products, easy to swap, and acts as a power bank to charge your phone, laptop, etc.
EQUIPMENT
Blade Performance
Anti-rust dual-action
BATTERY
Type
Rechargeable Lithium-ion
Here's A Video to Guide You
Everything you need to know about your tool & useful TIPs before use.