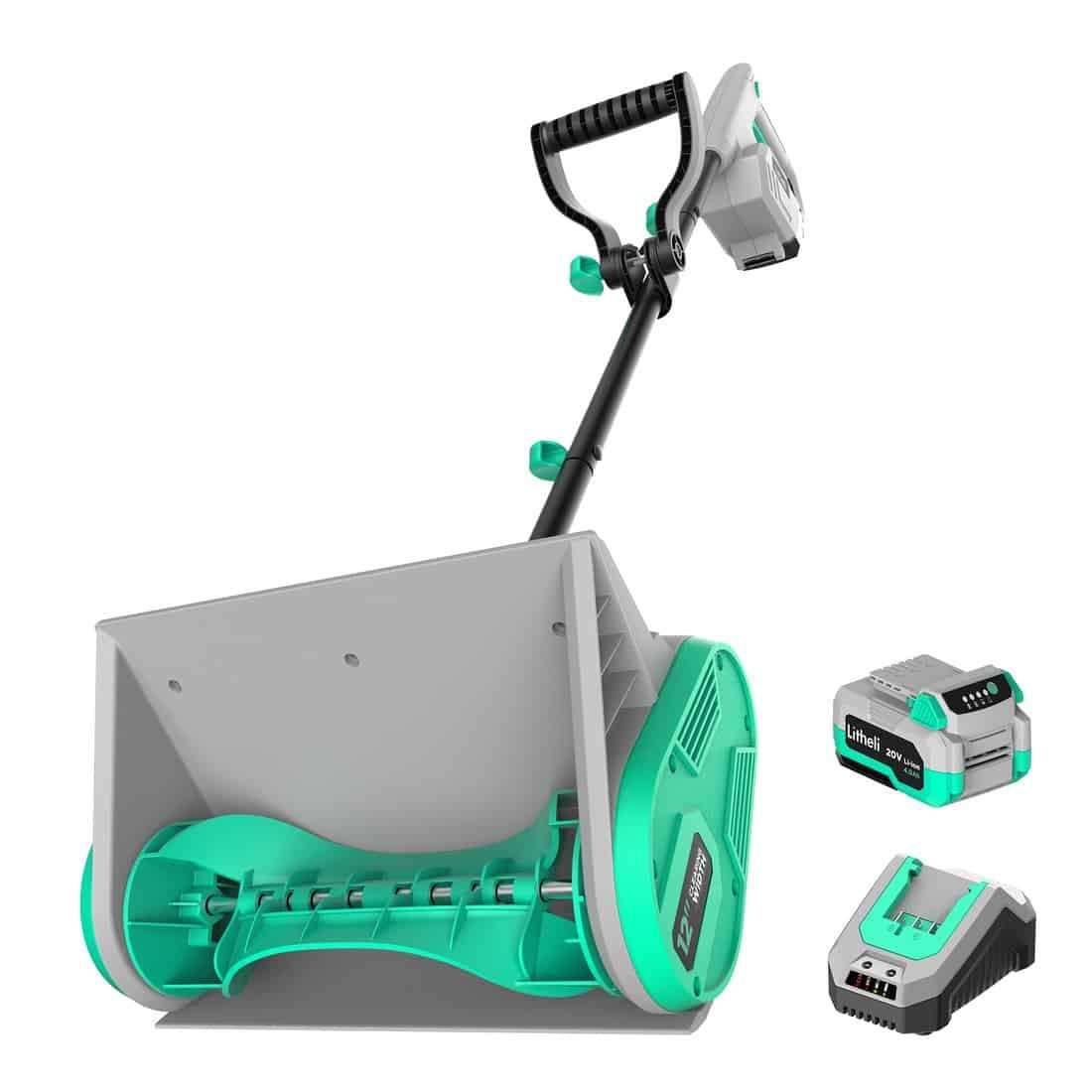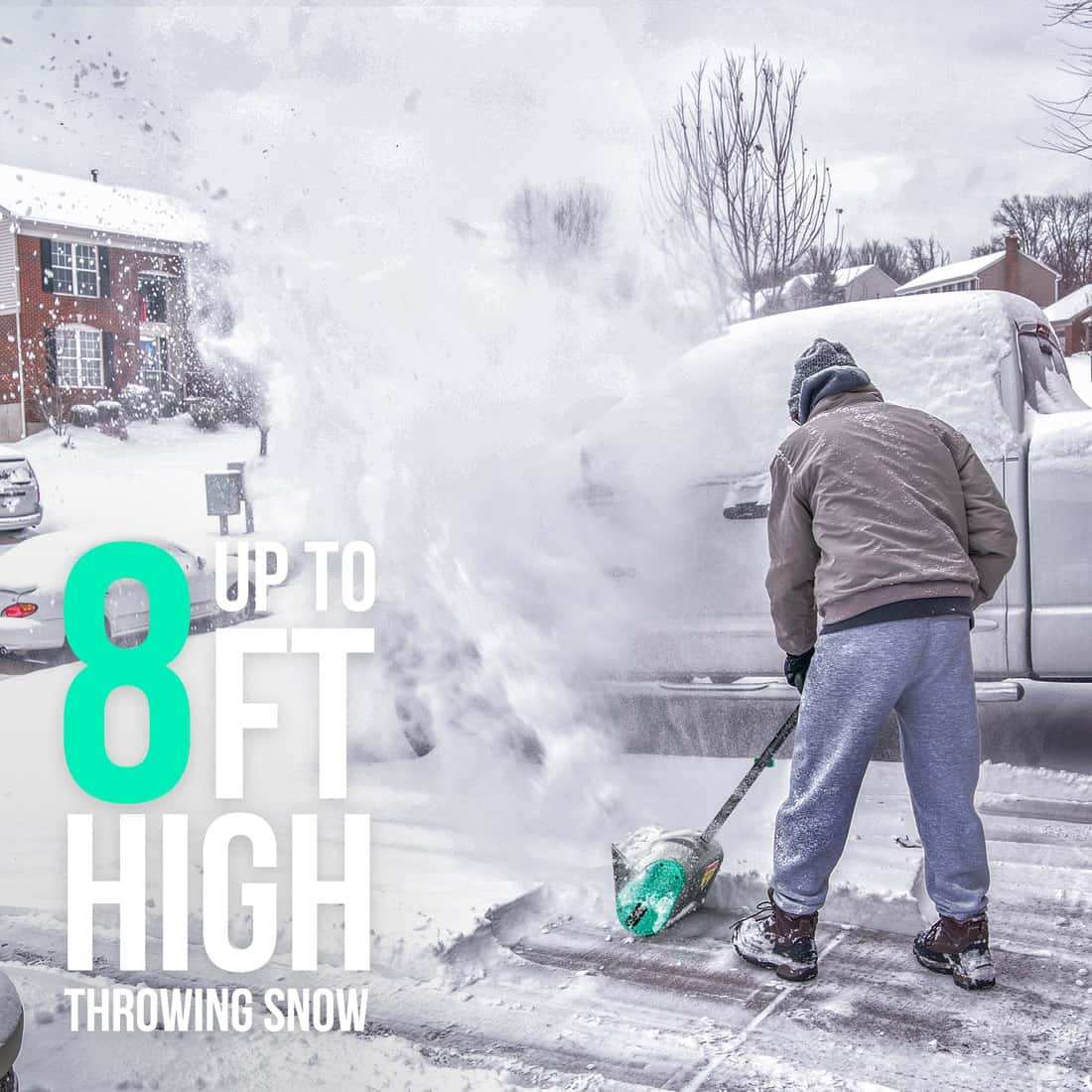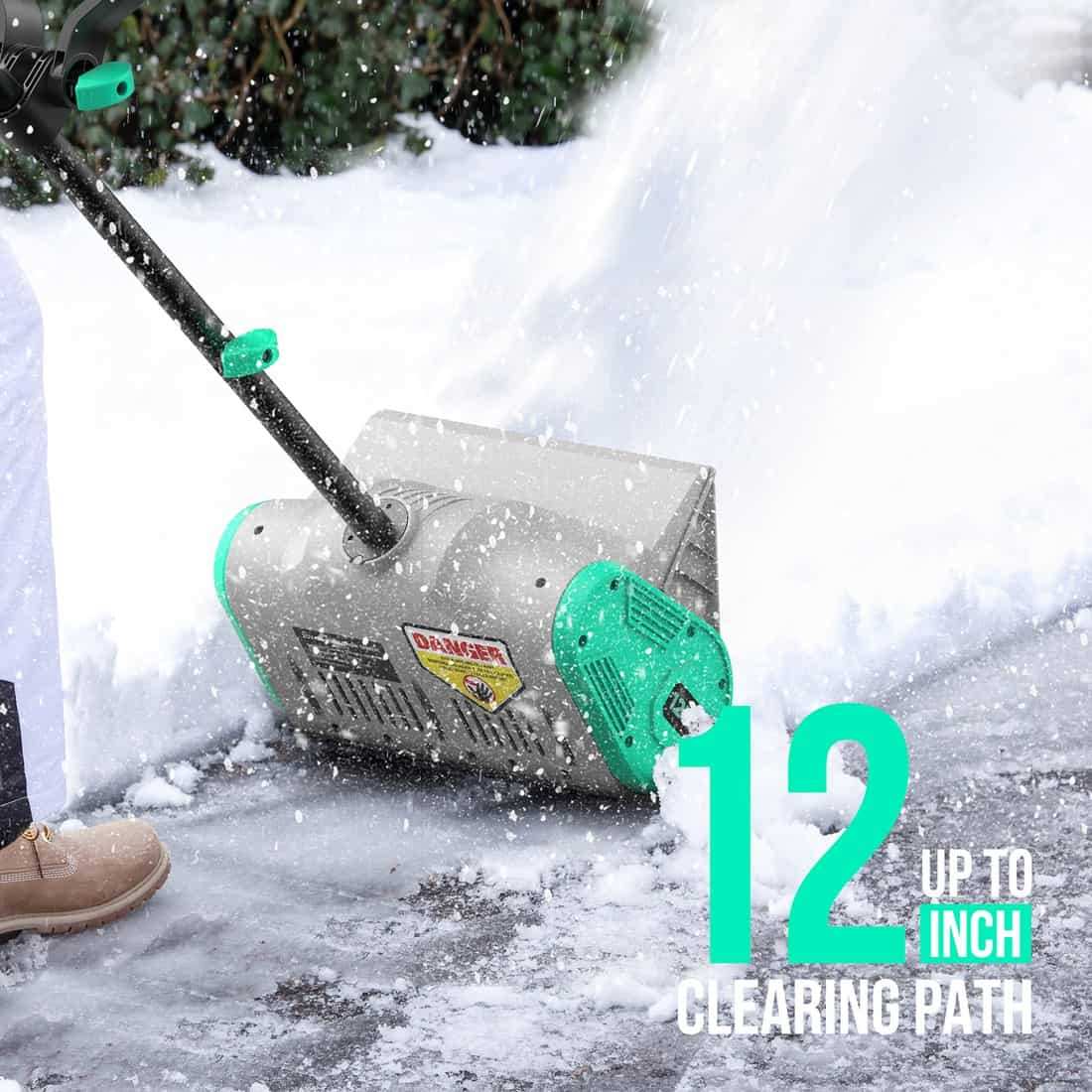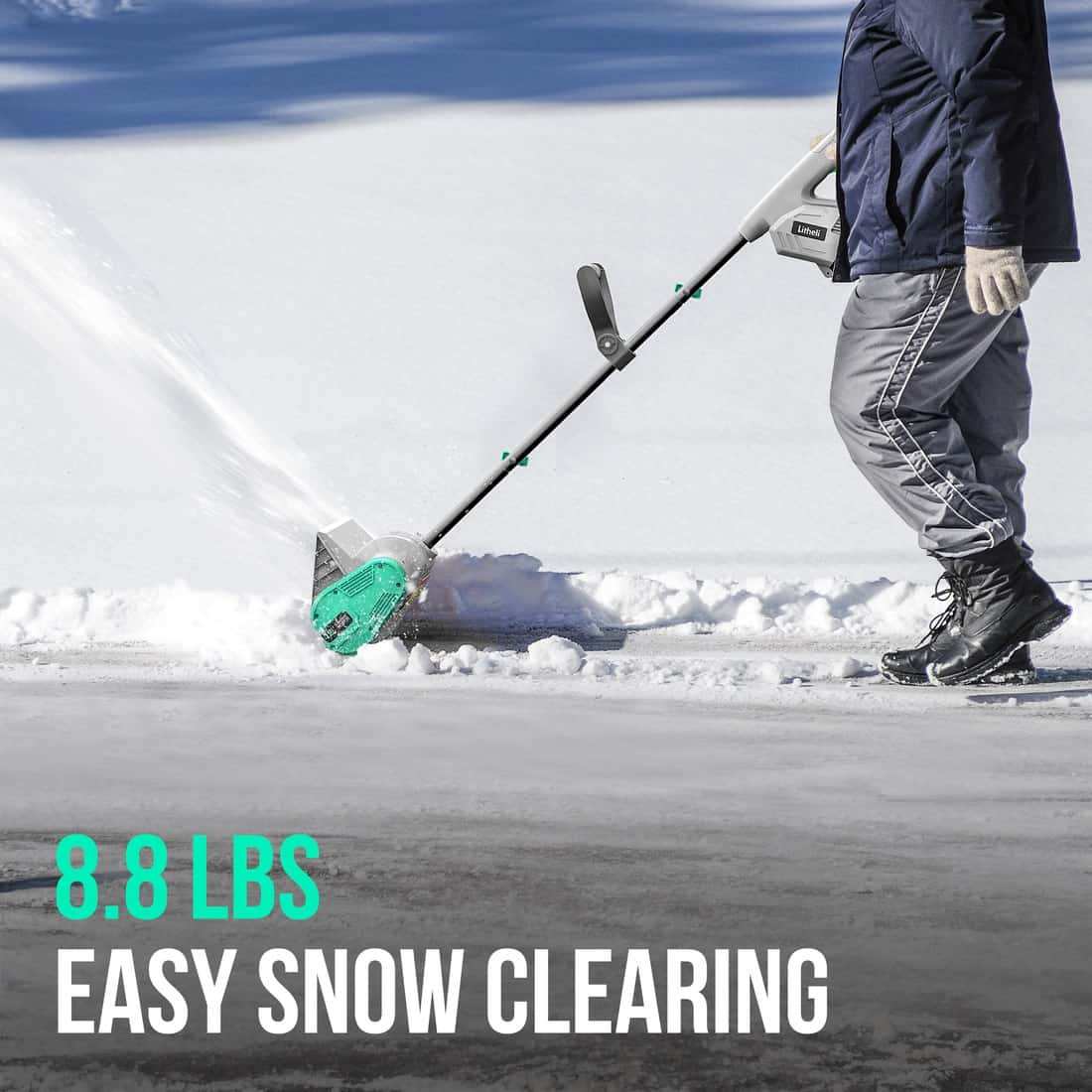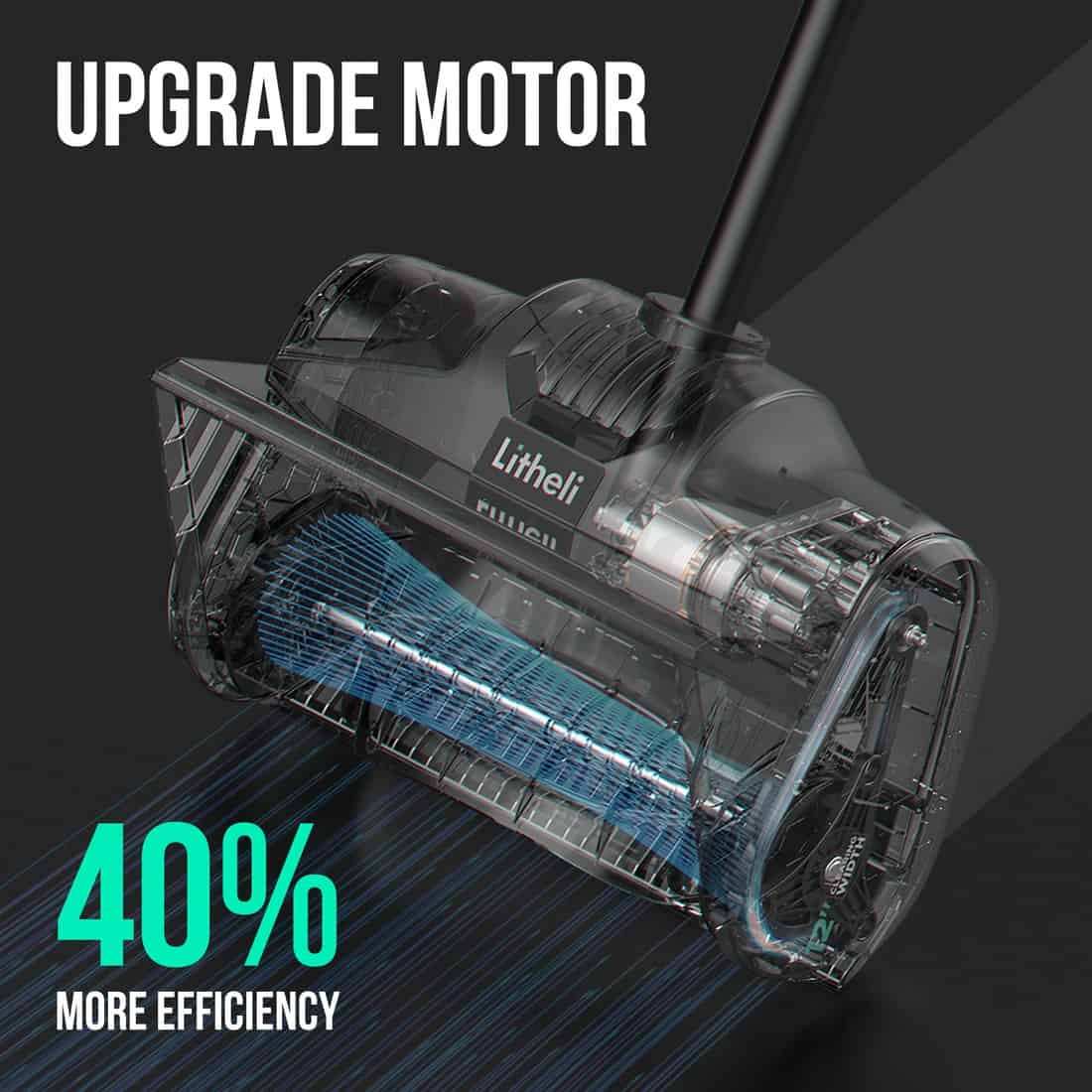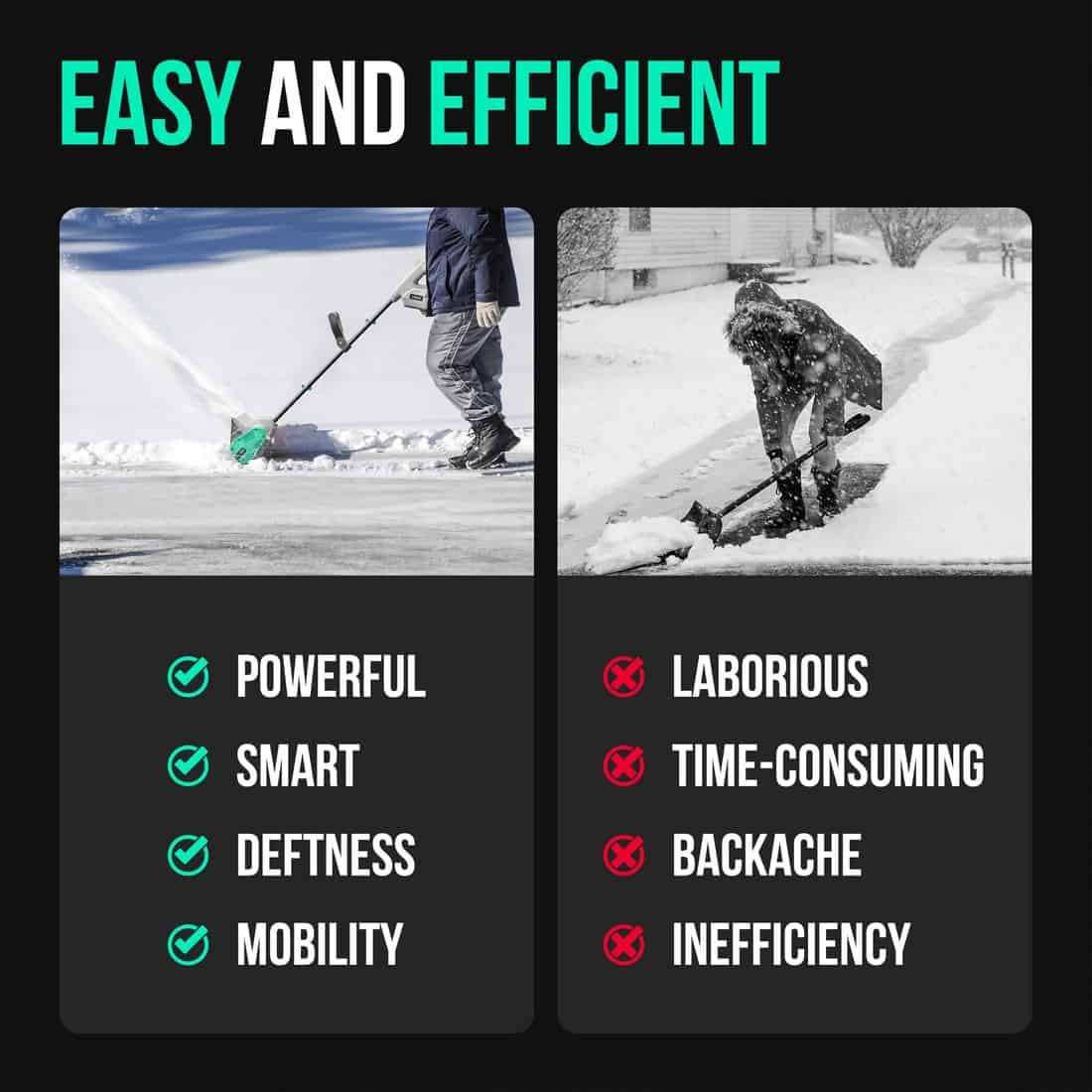 Litheli 20V 12inch Cordless Battery Snow Shovel
Litheli 20V Cordless Snow Shovel throws snow up to 20′ far and 8′ high, delivering a 12″ clearing path. This cordless power shovel boasts maximum mobility and swiftness, perfect for powder snow removal on steps, slopes, and decks.
Swiftness on step, deck and slope
Perfect for powder snow removal
Cleans off snow where traditional mowers can't
8.8 Lbs lightweight makes it easy to carry around
Dual-action starting protects the user from accidental activation
Find your most suitable grip position with the adjustable auxiliary handle
This 20V battery also works with all Litheli 20V tools
4000mAh Lithium-ion battery ensures strong and fade-free power feed
The product includes battery and charger
24 Month Quality Warranty
DEFTNESS
The compactness of a traditional shovel combined with the convenience of electric power. Steps, slopes, tight corners, places where a snow blower can't reach are all under the control of this 8.8Lbs snow shovel.
COMFORTABLE GRIP
Enjoy its many possibilities of grip by easily changing the height and angle of the auxiliary handle, so your shovel can be tamed to the best for your comfort.
CAPACITY
2000rpm rotating auger helps break and blow snow up to 20′ far and 8′ high, clearing a 12″ path without the need of tiring shoveling actions of traditional hand shovels.
BATTERY SECURED
Litheli Lithium-ion battery pack features protections against overcharge, overheat and short circuit. The compartment is protected by a translucent cover to safeguard the battery against cold and wet weather.
MOBILITY
Without any cord dragging behind, this snow shovel enjoys maximum mobility to work afar, and the risk of cord freeze-up and damage disappears.
EQUIPMENT
Auxiliary handle
Adjustable
BATTERY
Type
Rechargeable Lithium-ion
Here's A Video to Guide You
Everything you need to know about your tool & useful TIPs before use.
HEAR FROM THE BEST
Reviews, feedbacks, recommendation, field experiences and more.
FAQS
Q1: How long does it take for this to charge?
A:20V 4.0Ah Li-ion Battery, Charging time: 120min.If you do not use the product for a long time, please charge and discharge the battery pack once every 6 months.
Q2: How long would it run continuously?
A:A fully-charged 4.0Ah battery delivers a runtime up to 20 min, depending on snow depth, density, and operation technique. This power shovel cleans snow up to 12″ wide, and blows it up to 20′ far. If you feel that time is not enough, you could also buy another battery.
Q3: Is the battery proprietary? or are the lithium-ion batteries from other companies?
A:The battery of this Litheli cordless snow shovel is proprietary. Li-ion batteries from other companies are not compatible with this cordless snow shovel. 20V battery also works with all Litheli 20V tools.