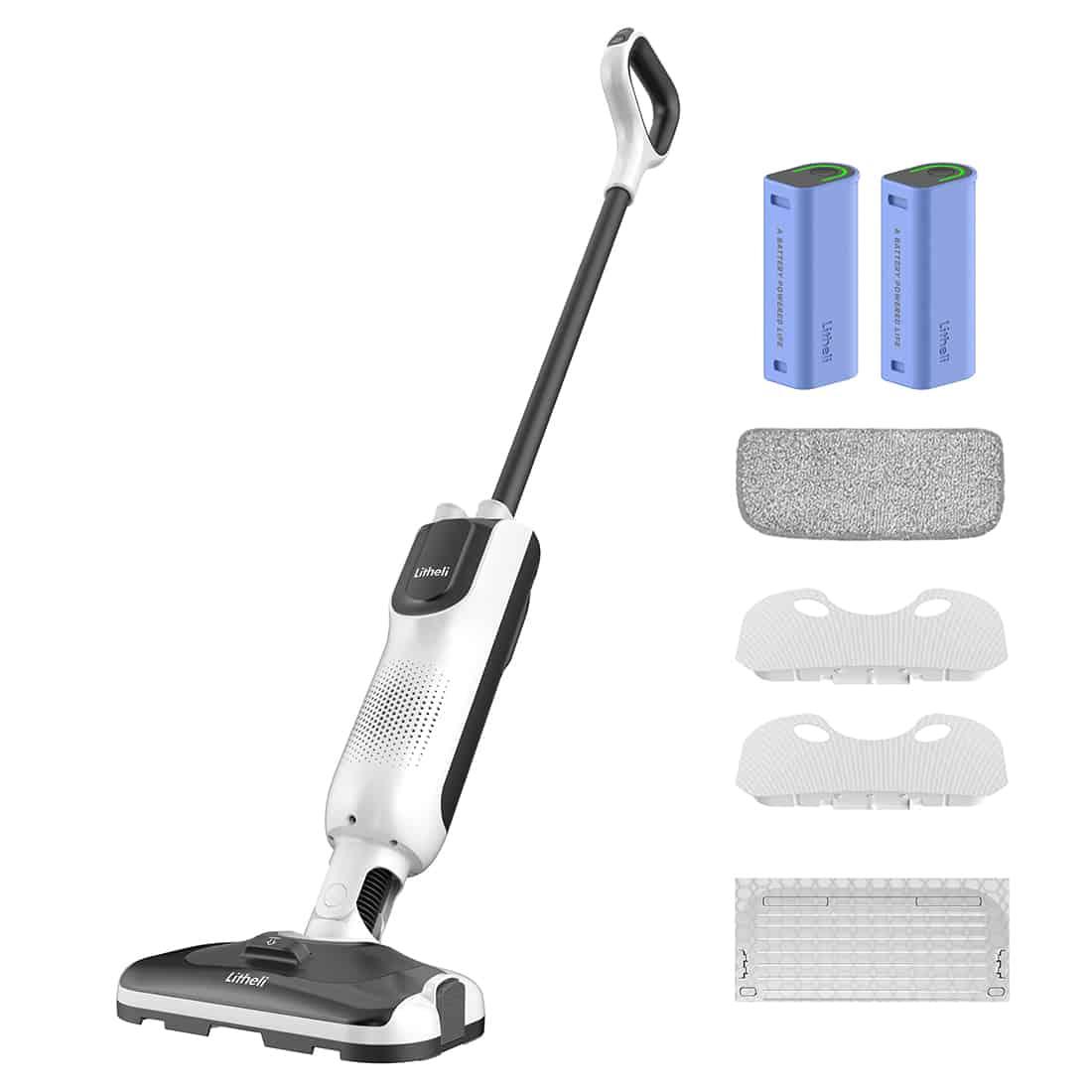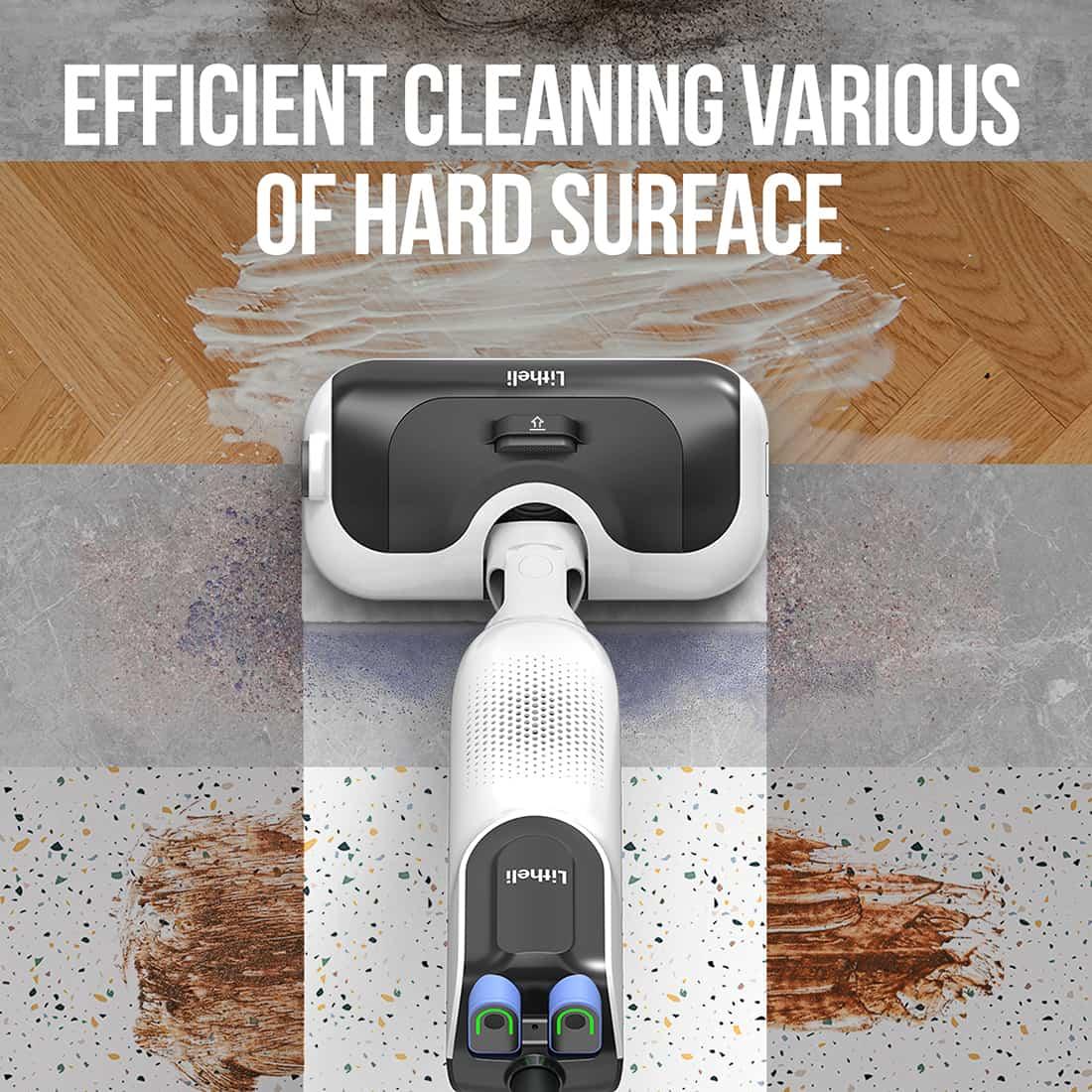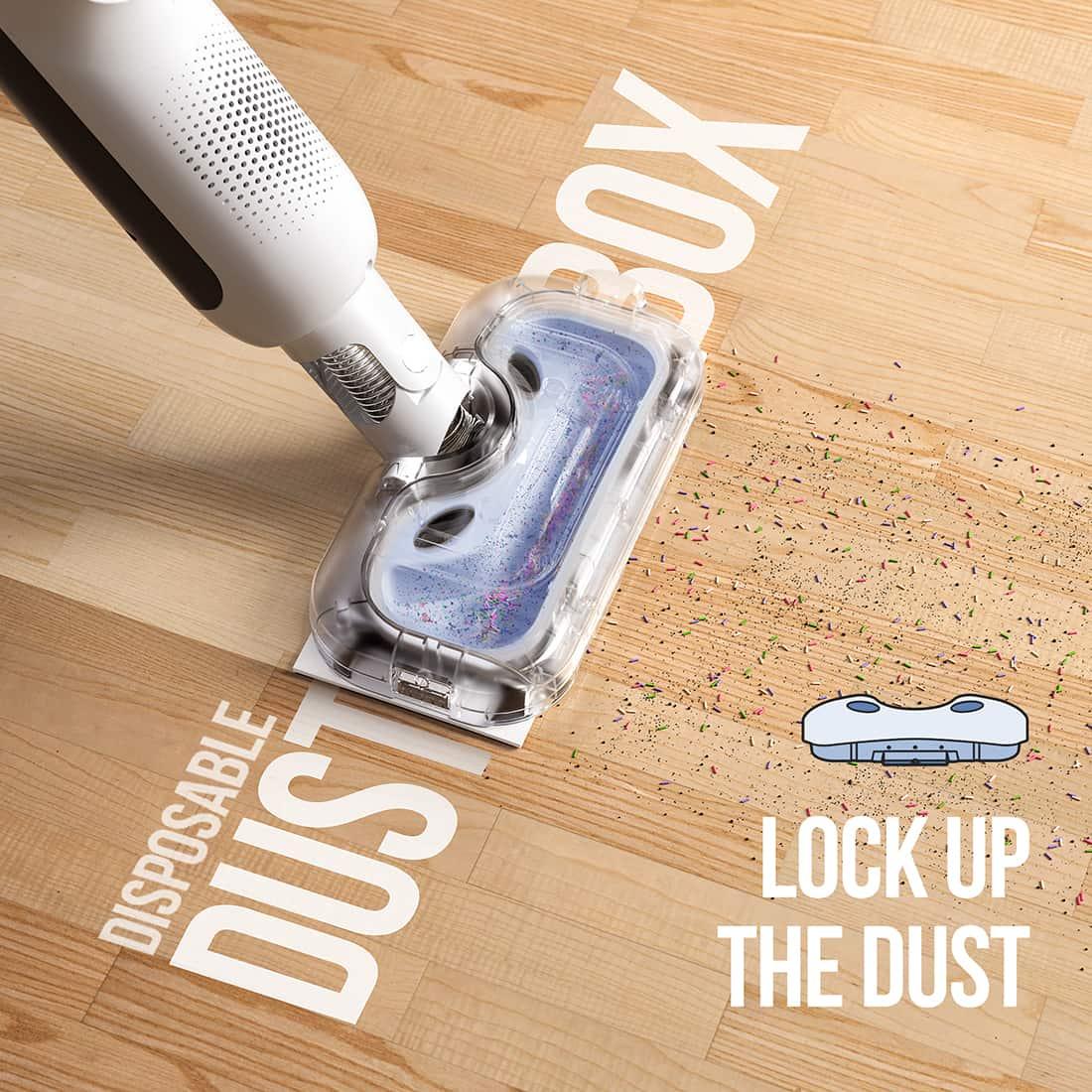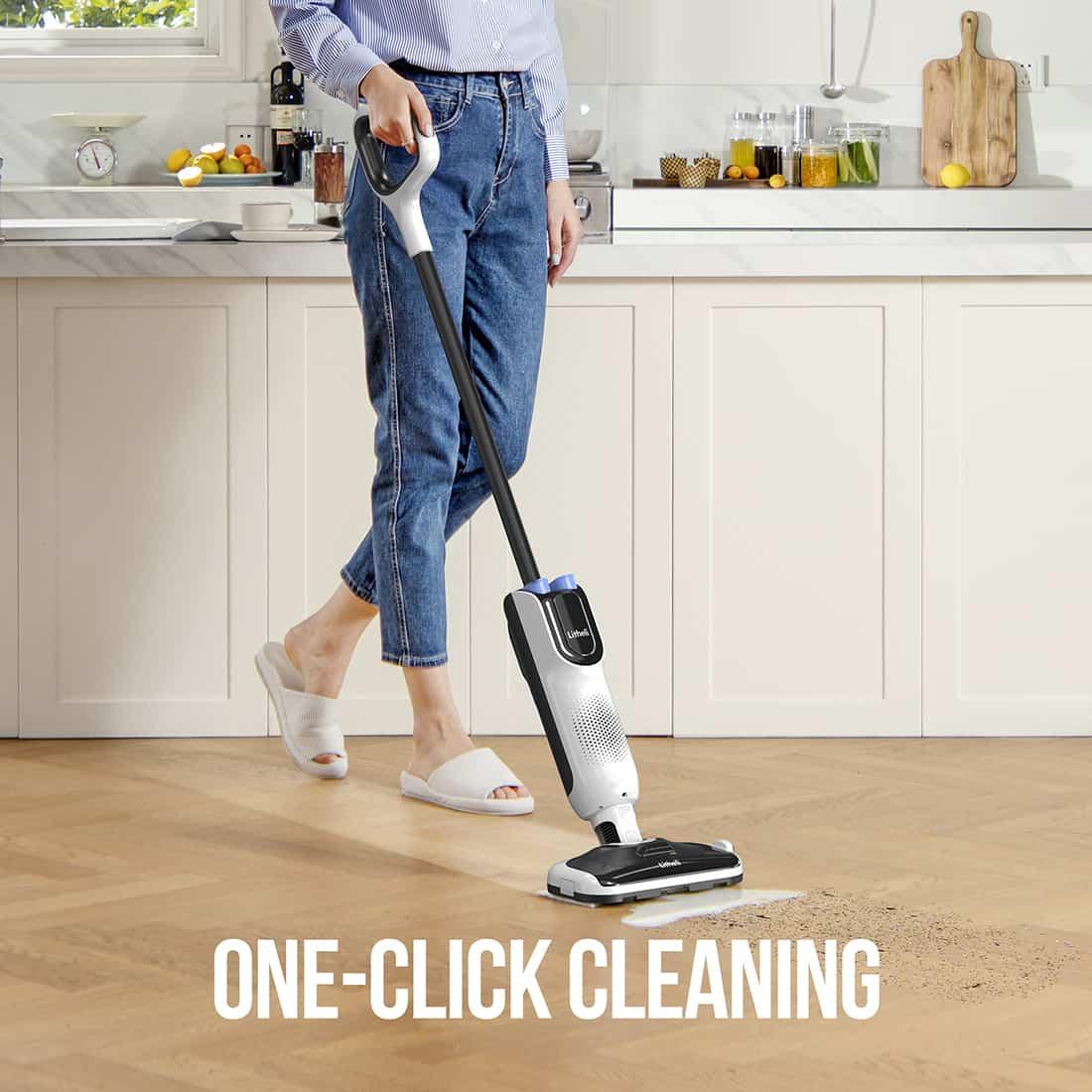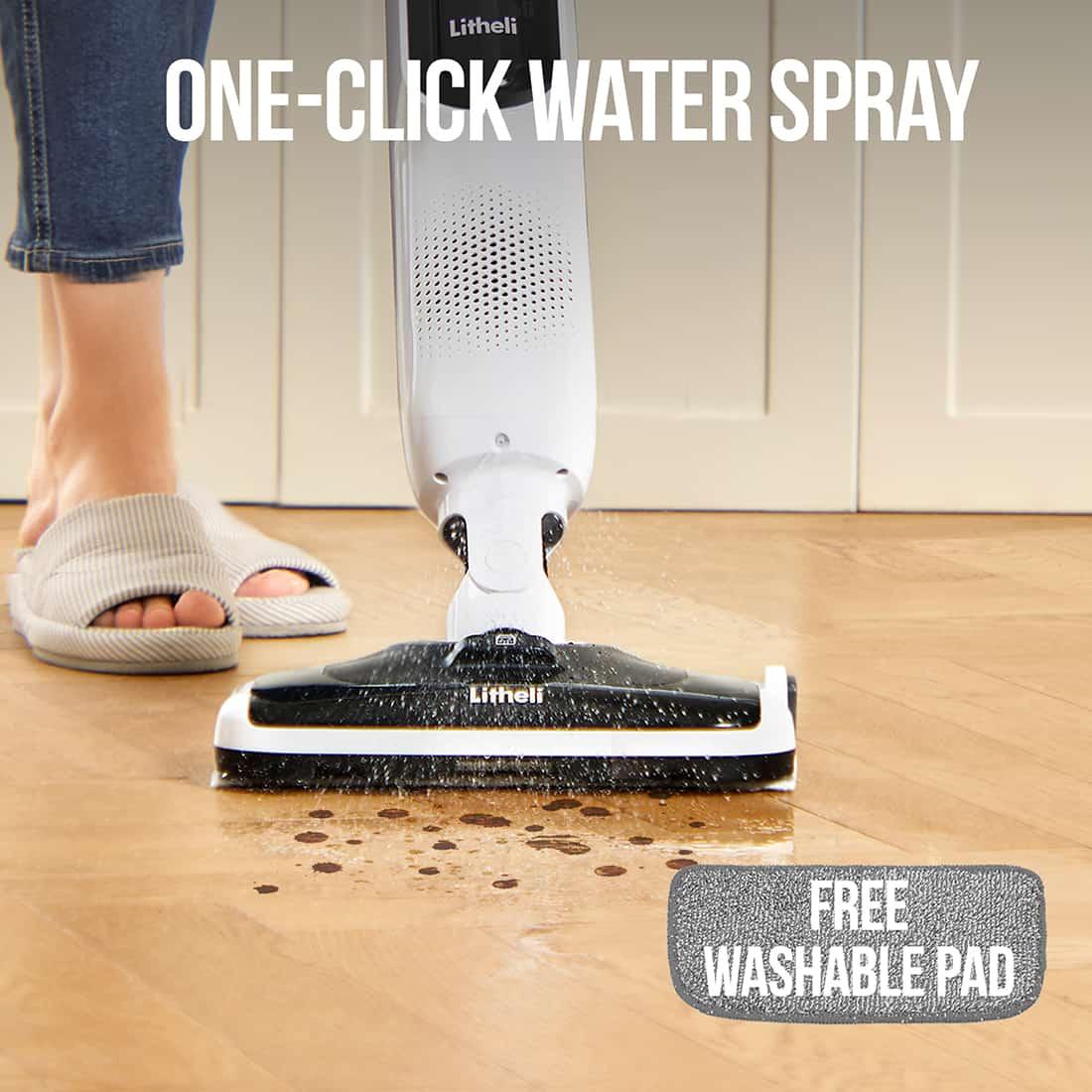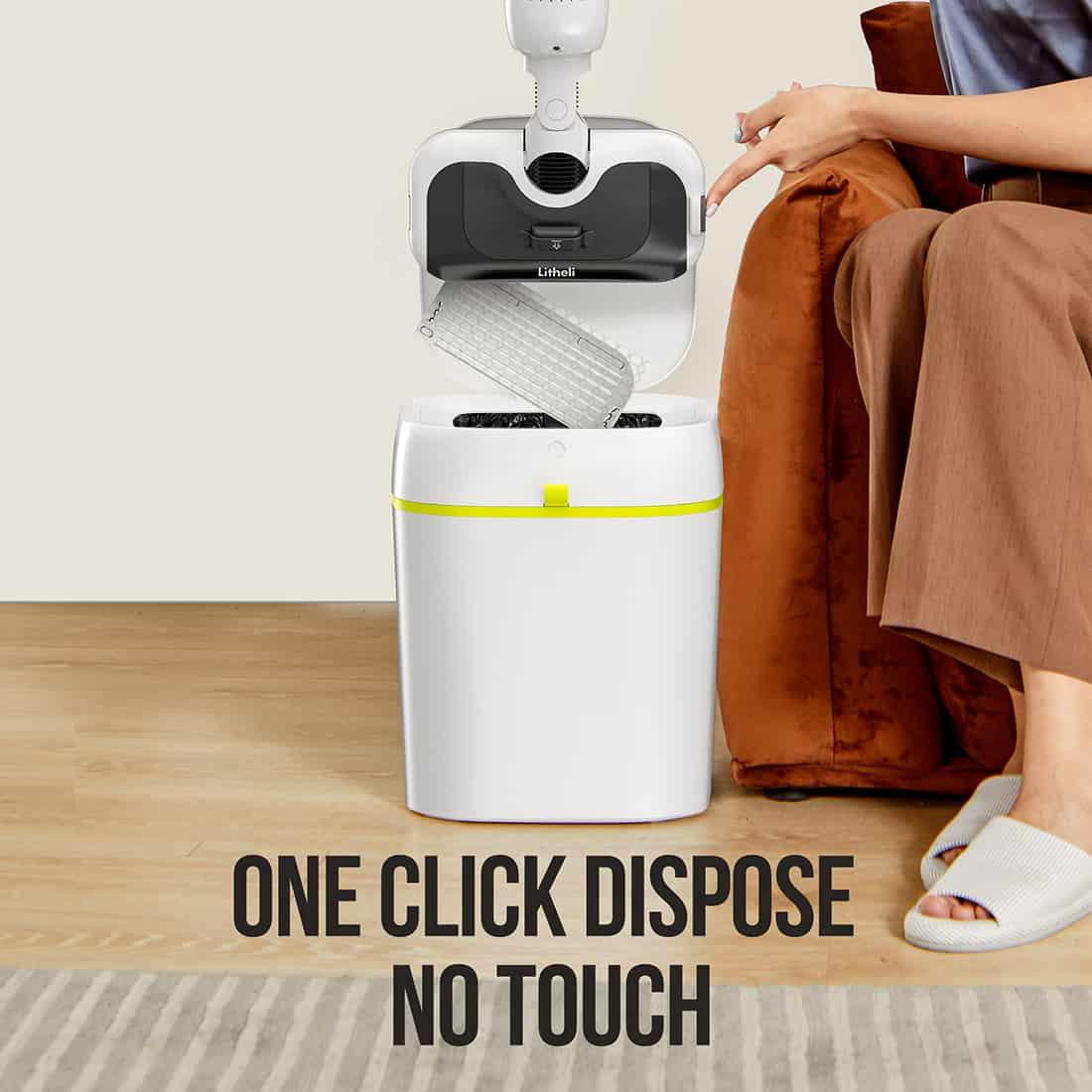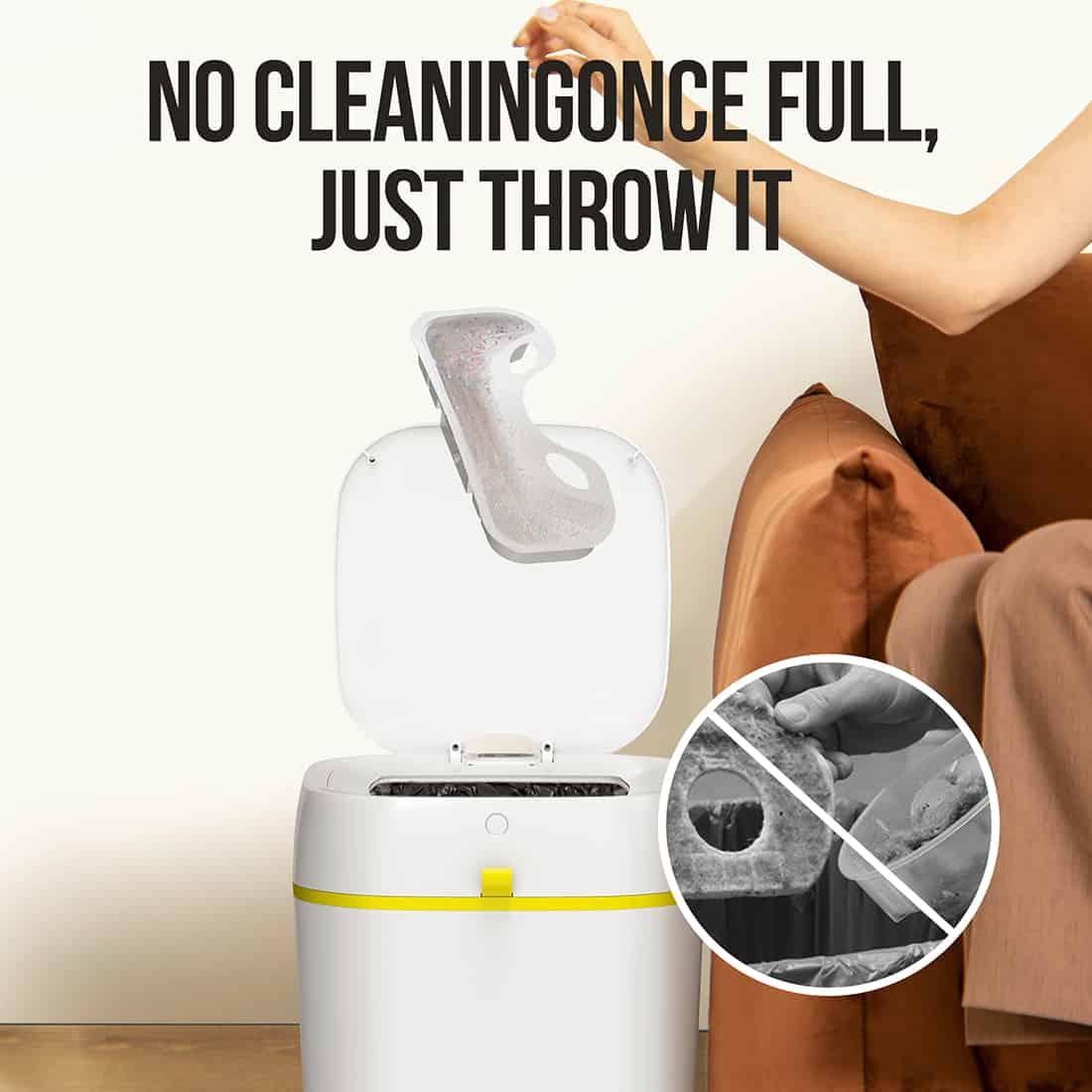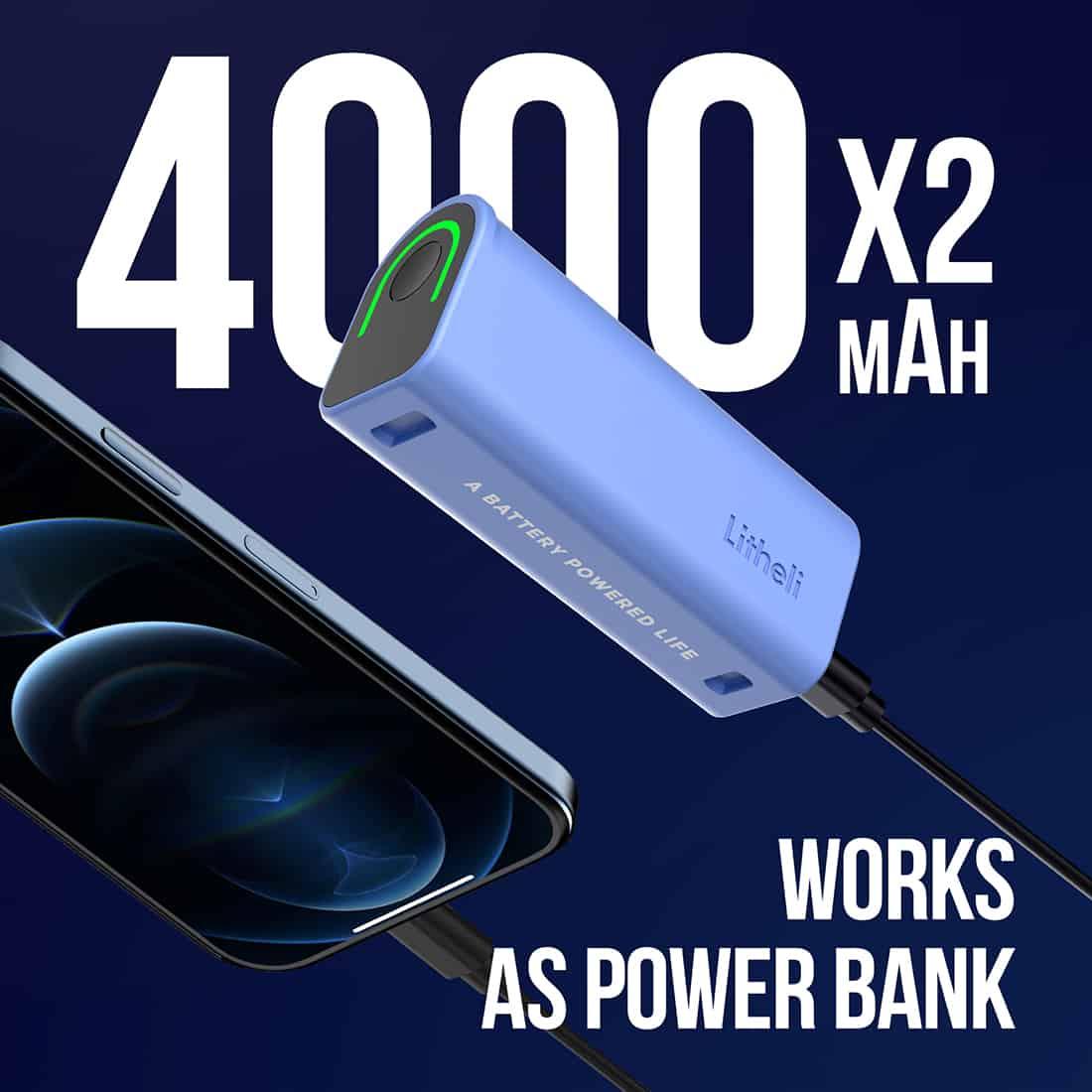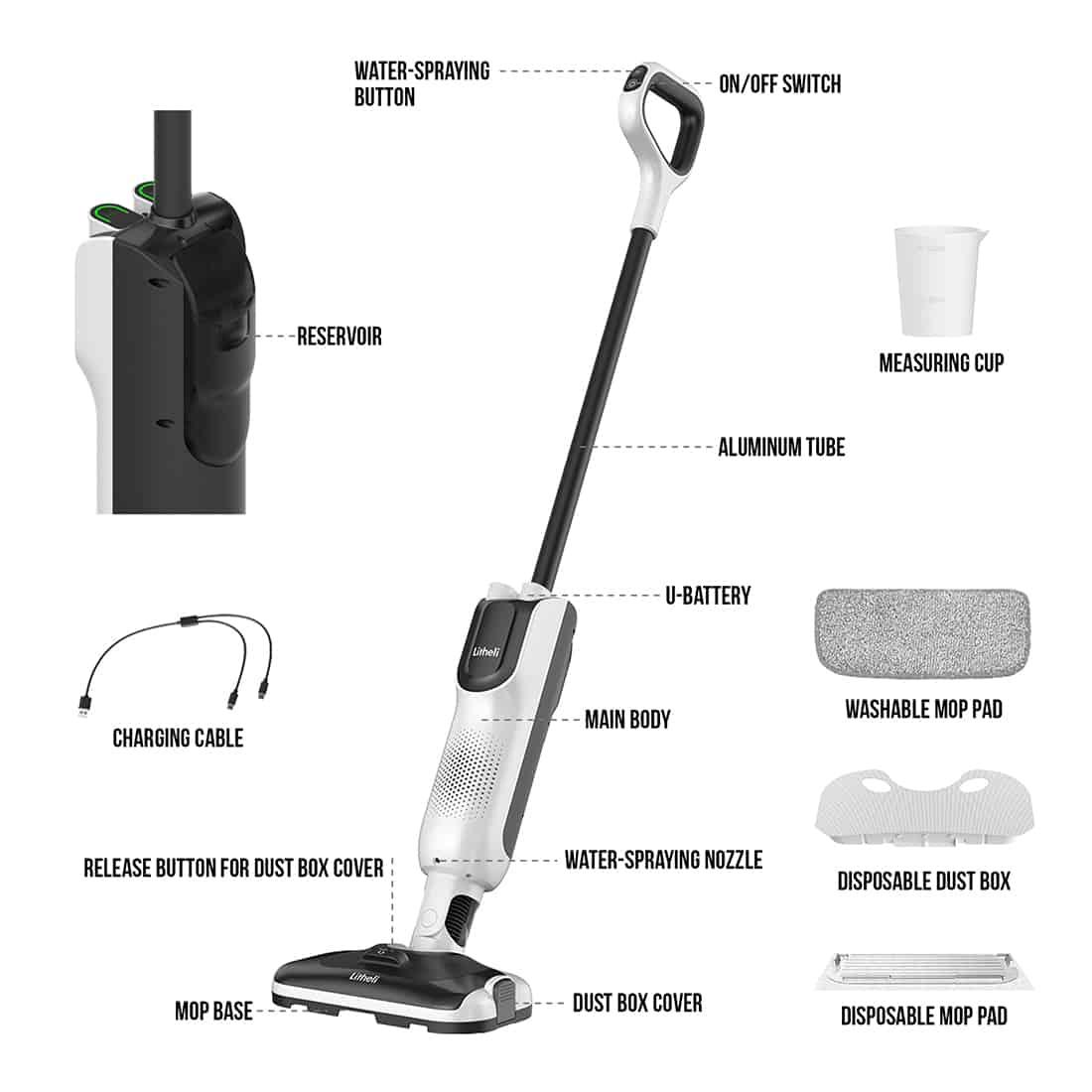 Litheli U4 Cordless Wet Dry Vacuum Cleaner
Litheli Cordless Wet Dry Vacuum Cleaner combines powerful suction, mopping and water spraying for thorough cleaning. It's time to free yourself with the ultimate cleaning versatility of the 3-in-1 wet & dry vacuum mop.

Vacuum & Mop & Spray 3-In-1
Lightweight at 3.84Lbs and easy to maneuver
One-off mop pads keep your hands clean
2*4000mAh U-BATTERY ensures longer powering
U-BATTERY working as a power bank
Quieter working environment at 74dB
Cleans up stuck-on grime, stain, food leftovers, etc.
Vacuum & Mop & Spray 3-In-1
This cordless vacuum mop combines water spraying, detachable-pad mopping and 4000Pa-suction vacuuming in one lightweight stick wet & dry vacuum cleaner.
Effortless To Use
The bare tool of this vacuum mop weighs only 3.84 lbs, making you feel relaxed even after long task. Control buttons sit on the handle so you can easily change cleaning mode.
Longer Powering
This floor vacuum is powered by 2*4000mAh batteries (insert both for use), supporting up to 20min working time. Once pulled out, the U-battery can work as a power bank too.
Keep Your Hands Clean
This vacuum works with one-off mop pads which can be removed upon a button touch so you don't have to touch or wash the pad after chores. (Washable pad is also included.)
Quiet & Compact
Running at a volume as low as 74dB, this vacuum cleaner is quite soothing and friendly to ears. You can easily store it in narrow spaces since this cleaner features minimal design.
EQUIPMENT
Bare tool weight
3.84 lbs
Reservoir capacity
Reach to MAX line: 265ml Full: 330ml
BATTERY
Type
Rechargeable Lithium-ion
Power LED indicator
1, U-shape
Lightning/Micro USB male connector
1