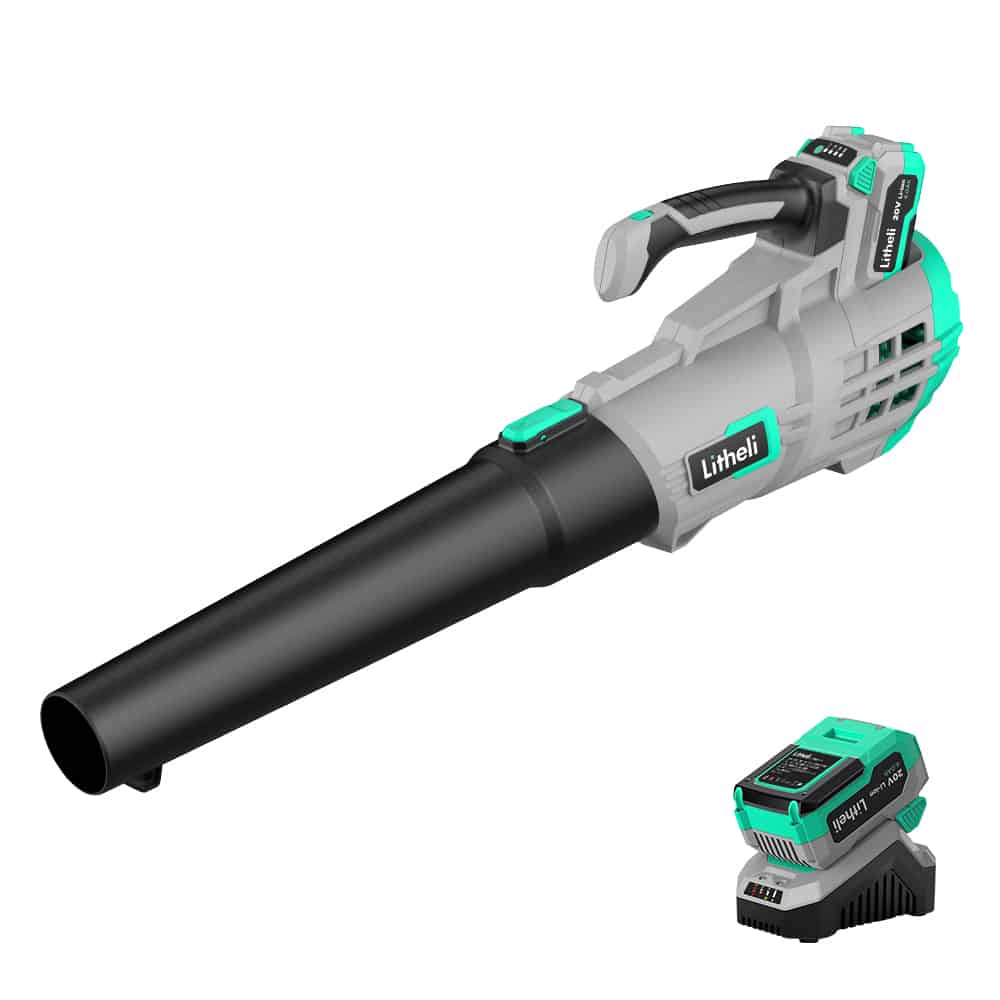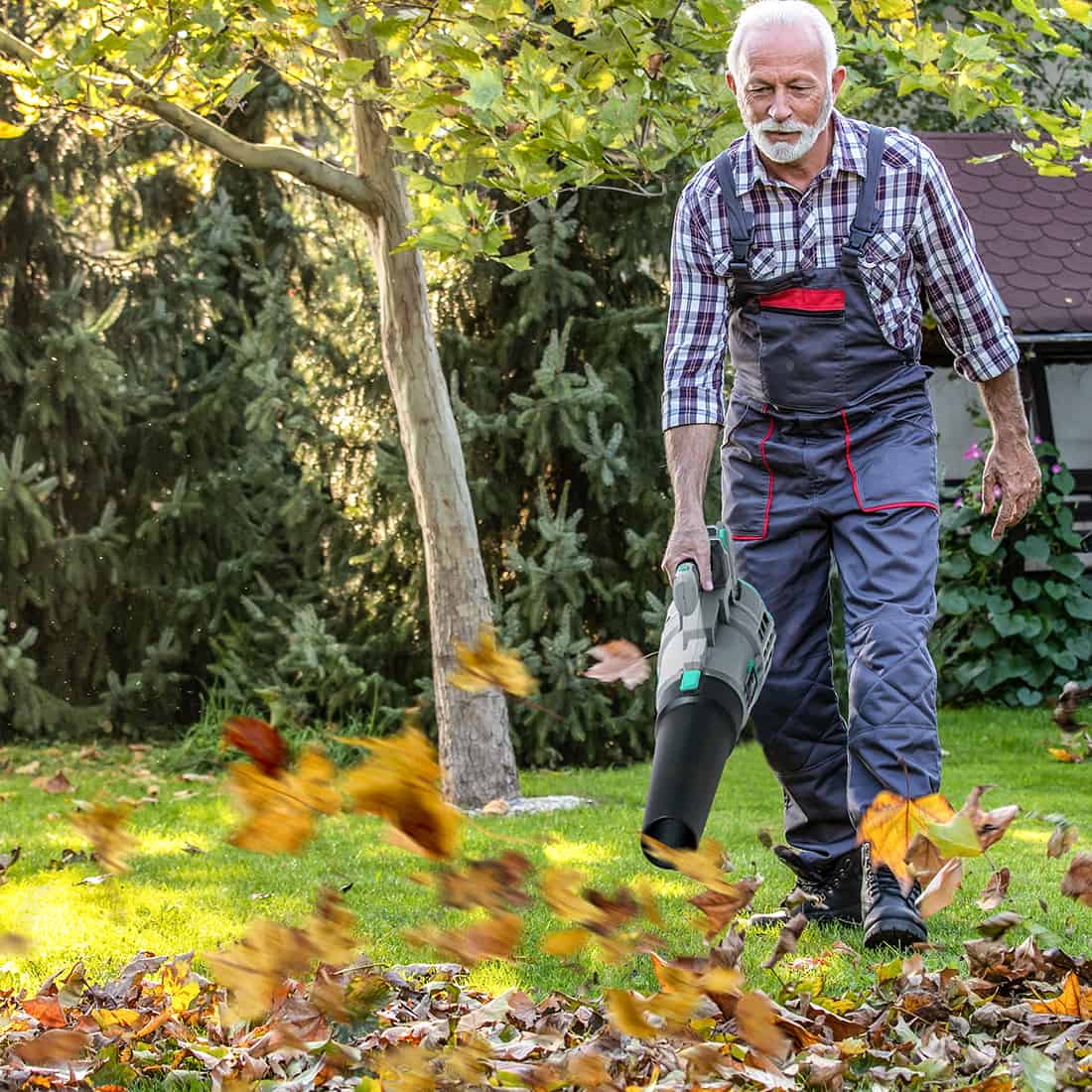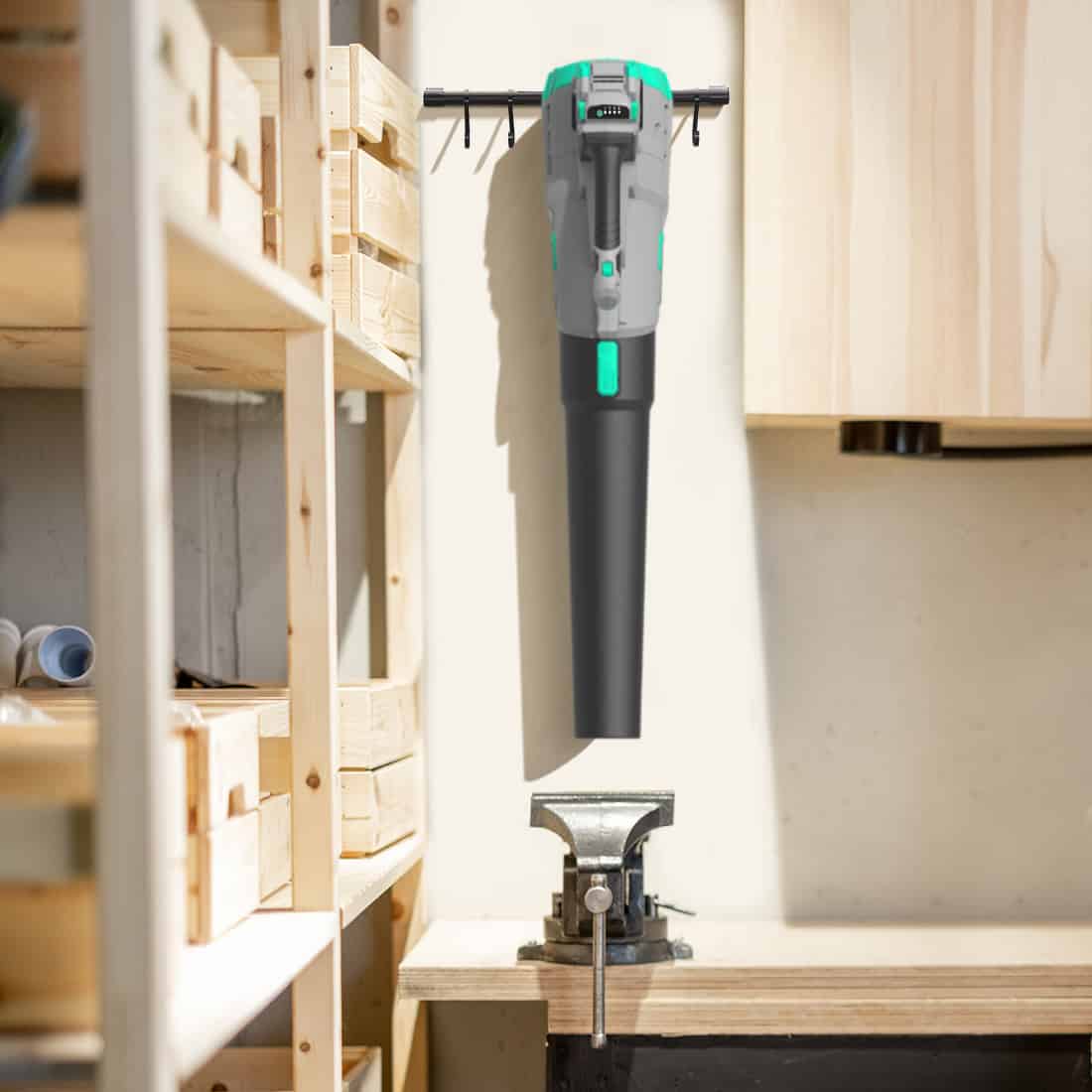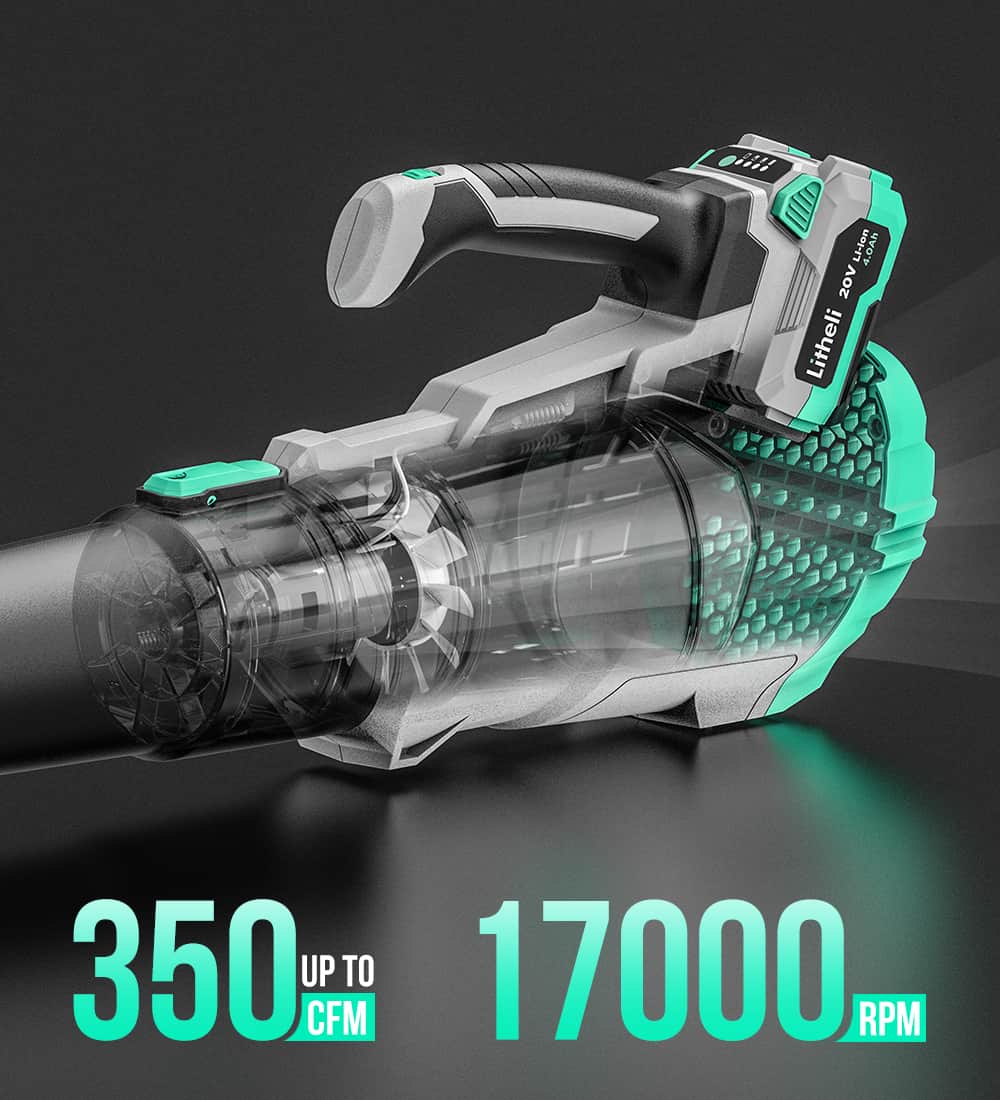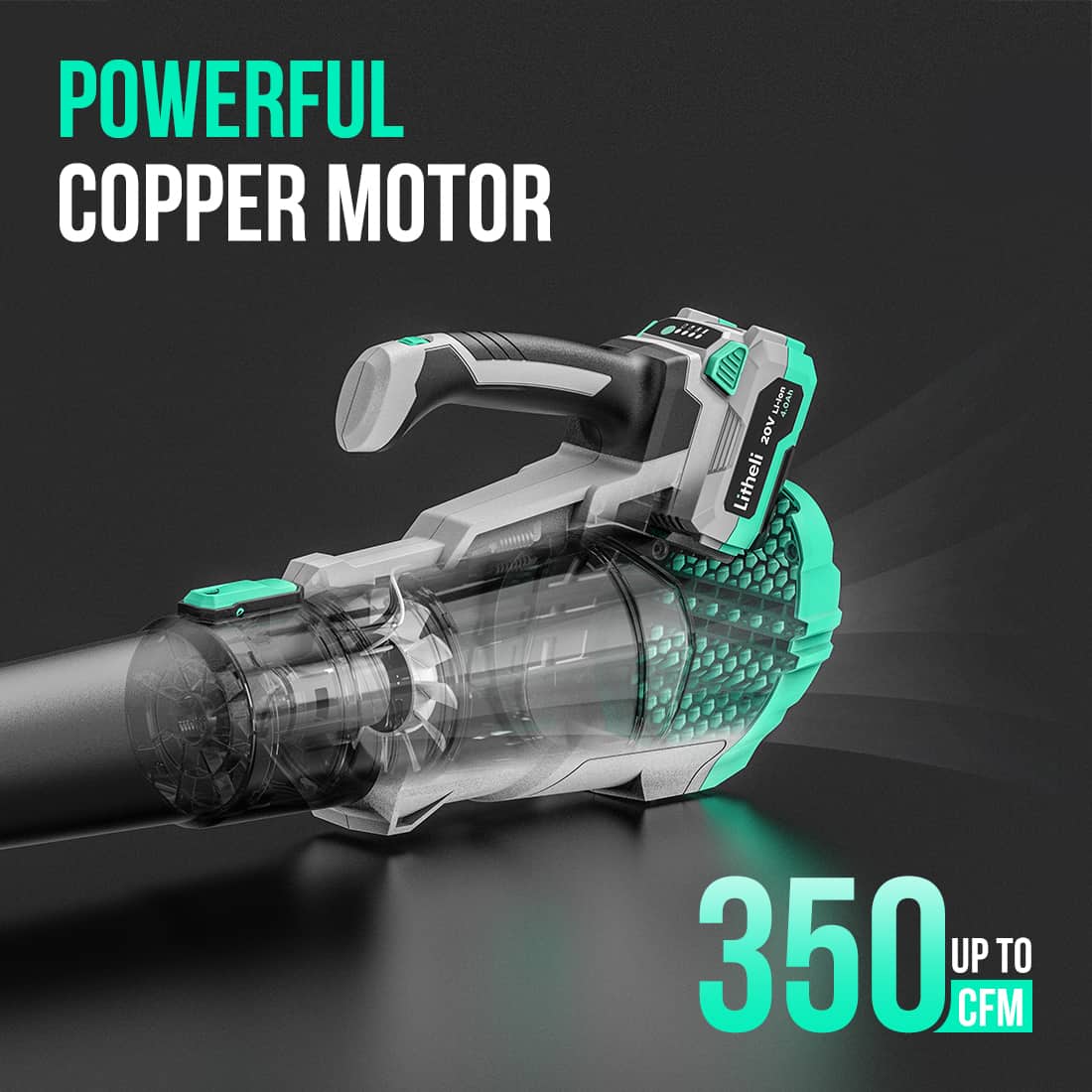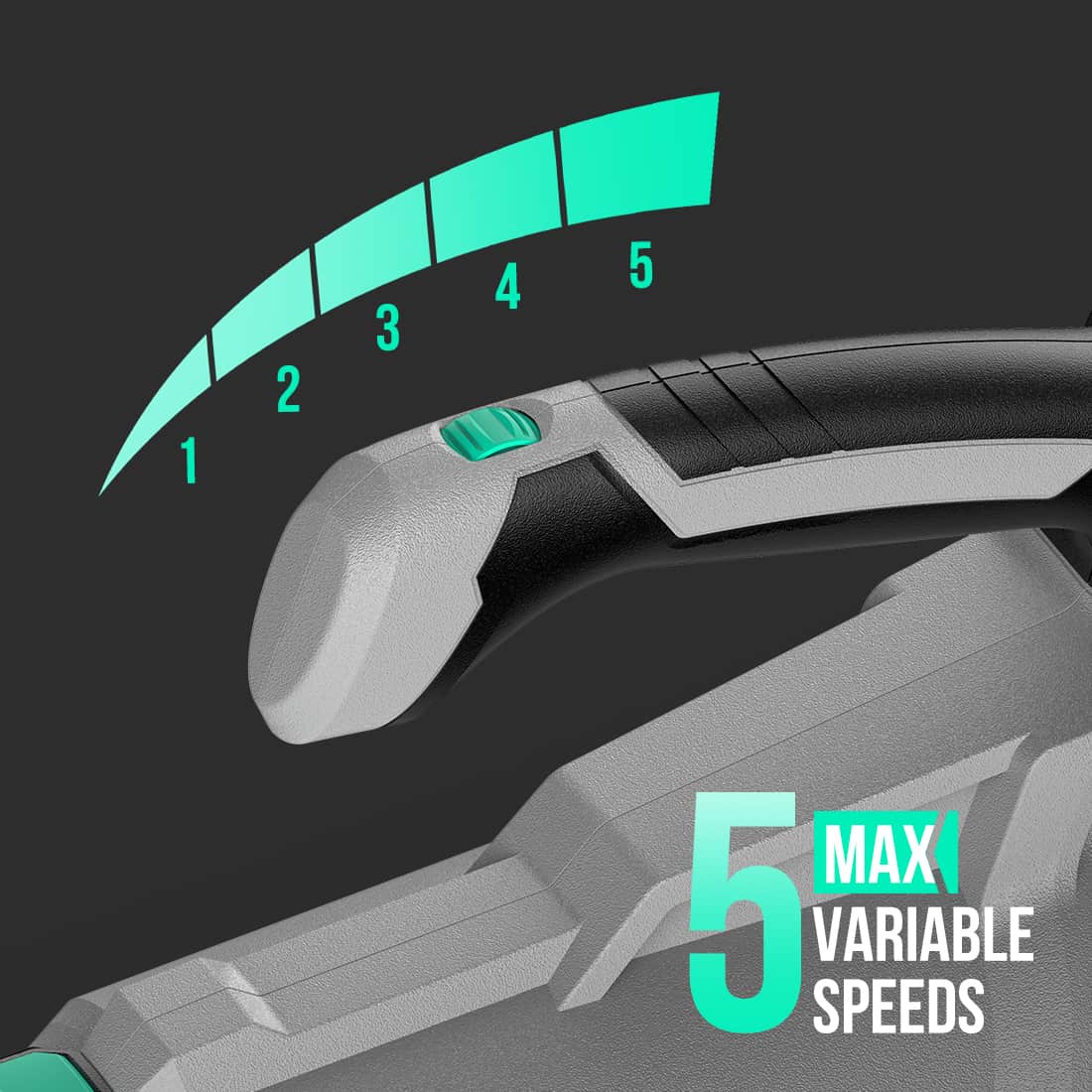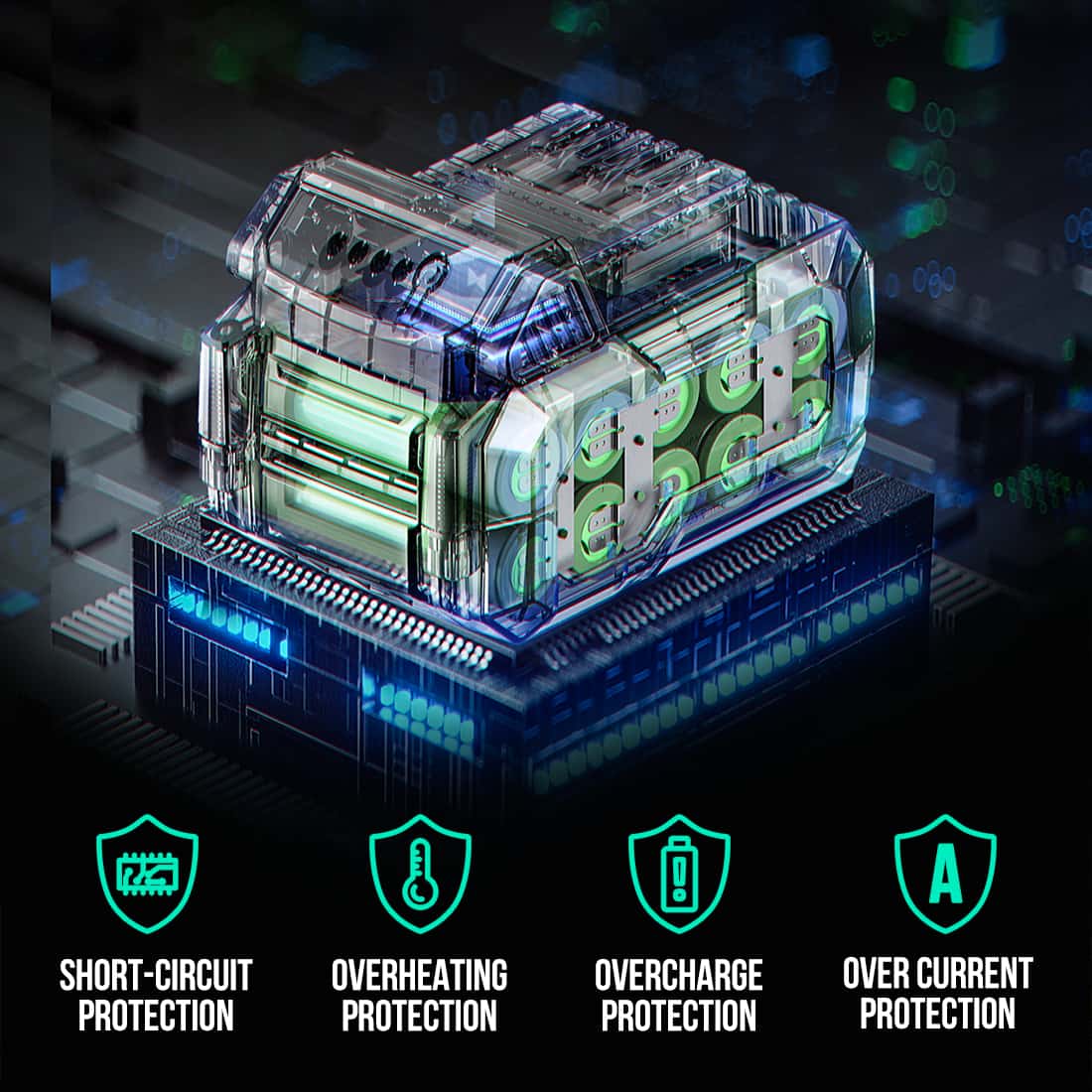 Litheli 20V Battery Operated Leaf Blower
Lightweight bare tool at 4.4 lbs
Axial Flow Turbine for 38m/s

350 CFM max. flow volume

1x4Ah smart-brained Li-ion battery
Nature tool balance for effortless blowing
Super easy tool assembly
*Only Available in the US (See Shipping Policy)
HIGH SPEED
The blowing speed is up to 85 MPH (125 ft/s) with max. air volume at 350 CFM, thanks to the high-tech axial turbine that concentrates the air flow for higher strength.
VARIABLE SPEEDS
Roll the dial on top of the handle for variable speed control. The speed will automatically keep on without hand pressing on the dial.
SMART POWER
With a sophisticated built-in chip, Litheli Multi-Protection Li-ion battery knows how to safeguard your powering process, and its fast charger has red/green indicators to watch over charging.
HIGH EFFICIENCY
Upgraded with high-conductivity material, this pure-copper motor sees dramatic increase in its power output and energy efficiency, with extra smoothness that you can enjoy from every task.
EASY ASSEMBLY
Weighing at merely 4.4 lbs, this blower is easy to carry around. Simply install the snap-on tube, and it is ready to go. Rubber-covered handle is made in ergonomic shape to enhance comfort and safety in gripping.
BATTERY
Type
Rechargeable Lithium-ion
Here's A Video to Guide You
Everything you need to know about your tool & useful TIPs before use.
Hear From The Best
Reviews, feedbacks, recommendation, field experiences and more.