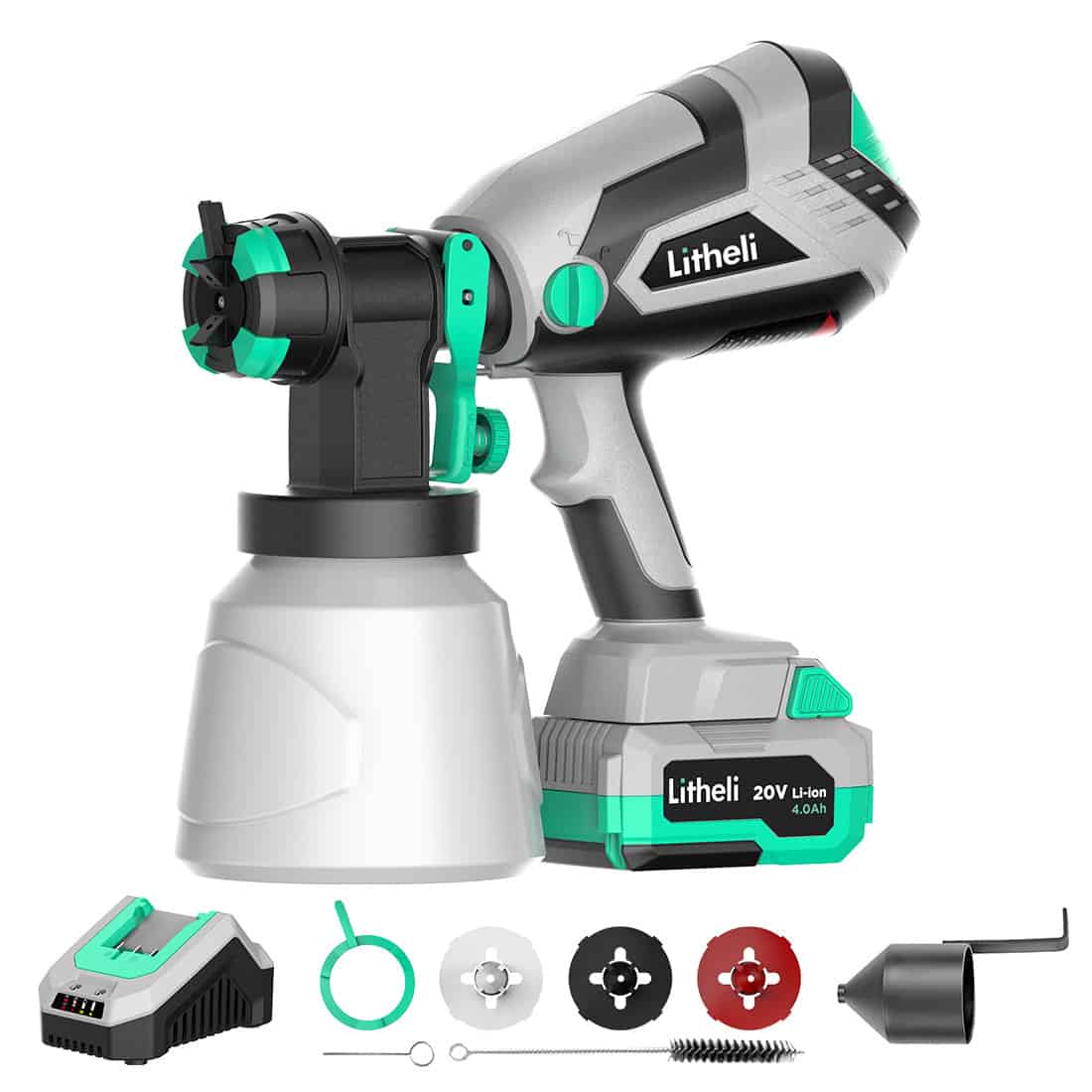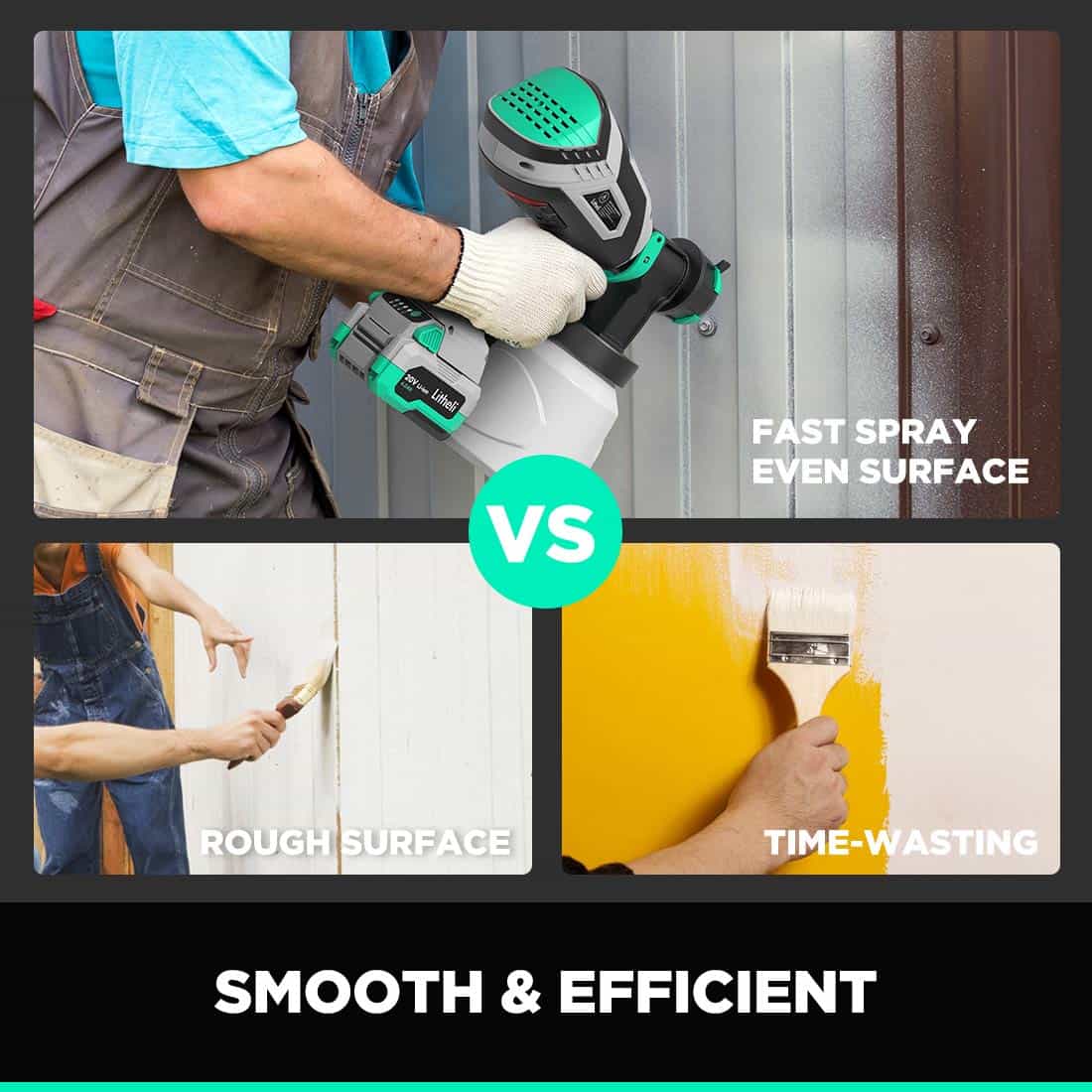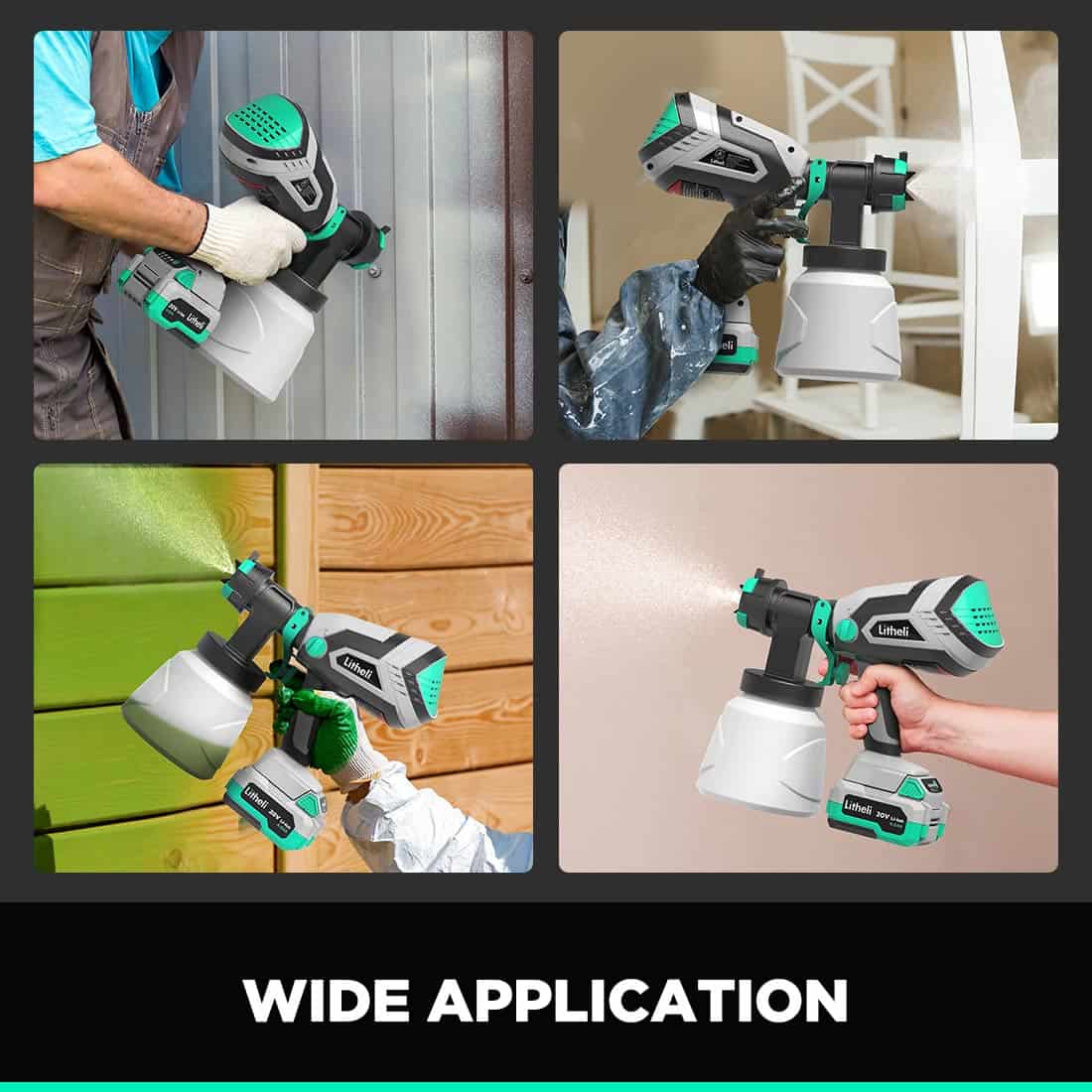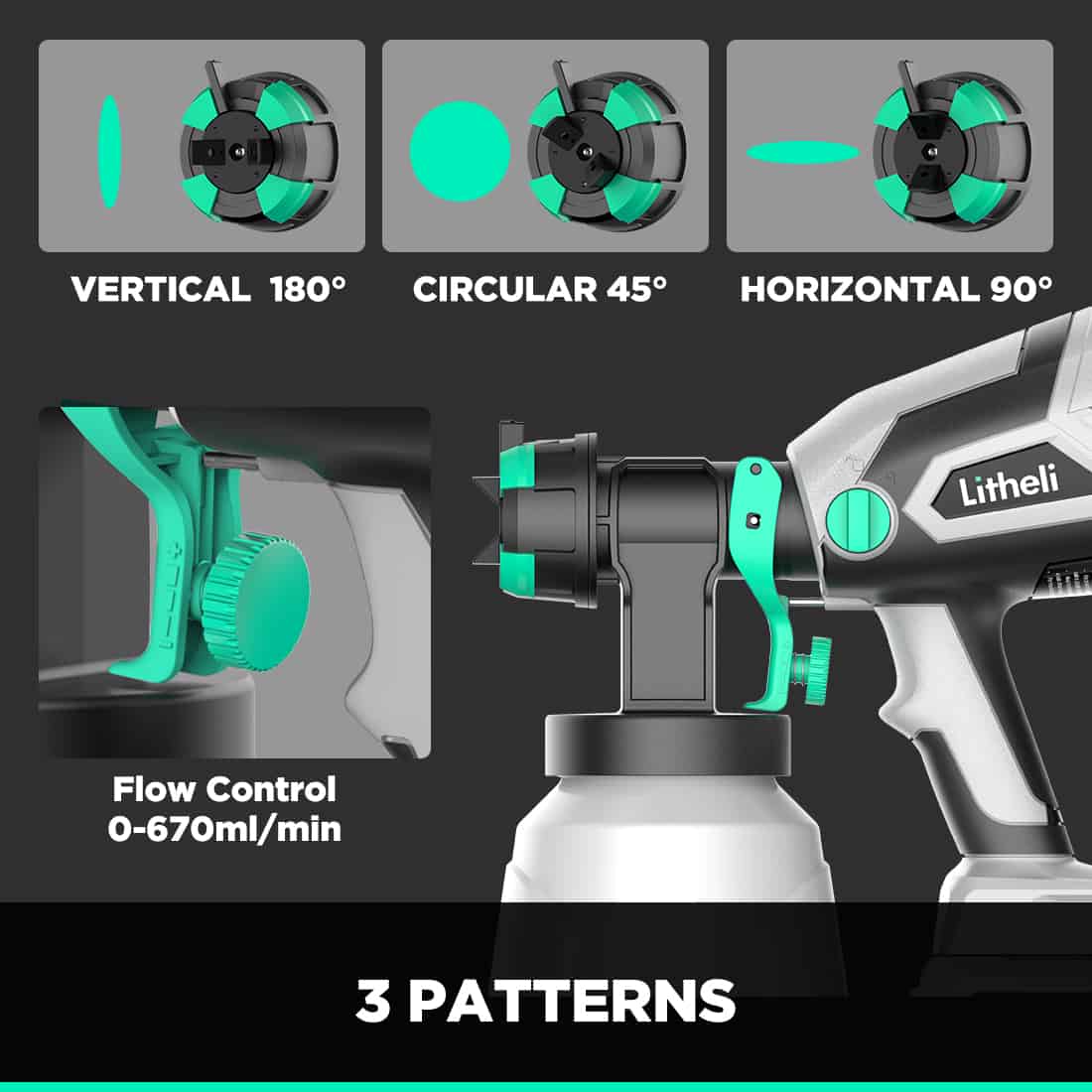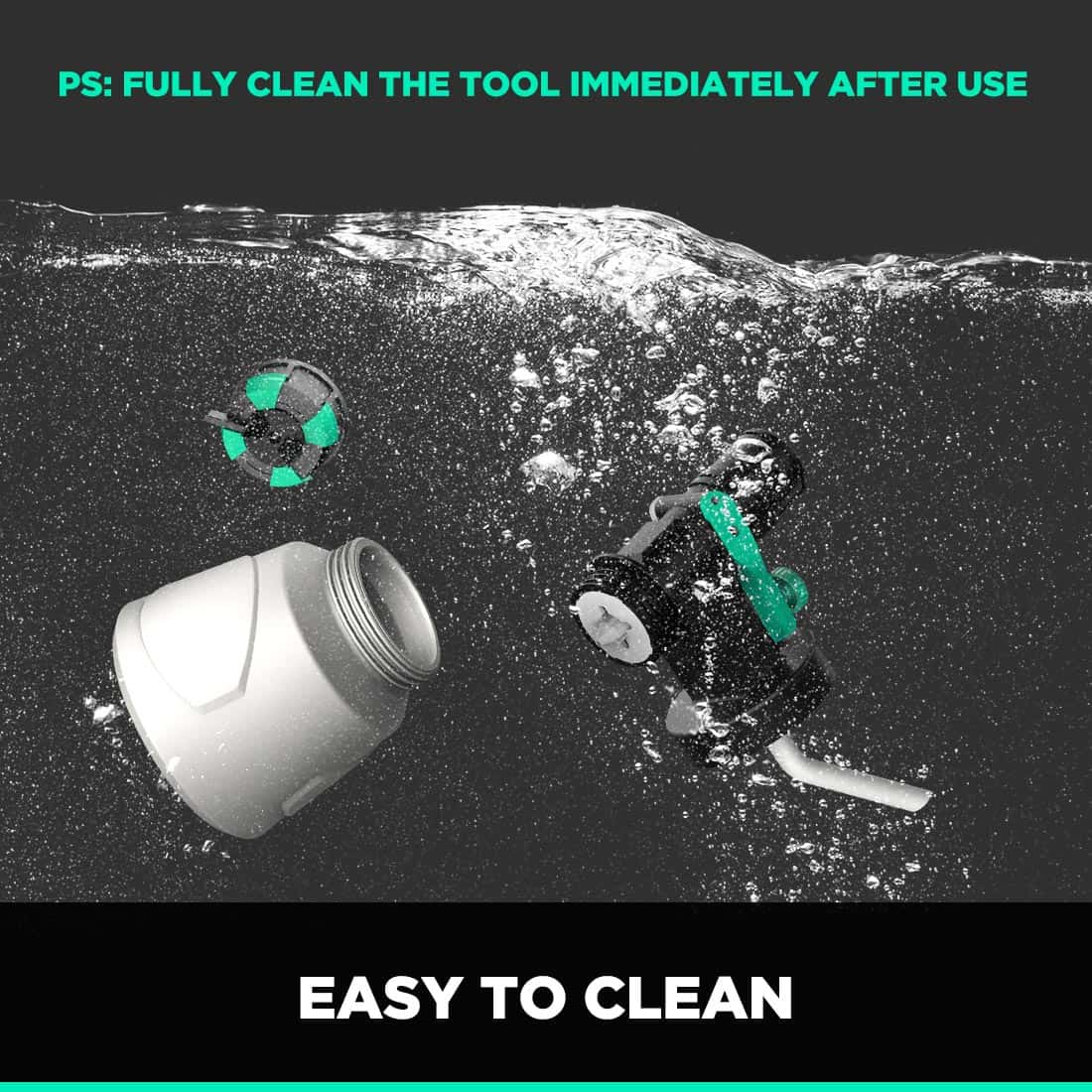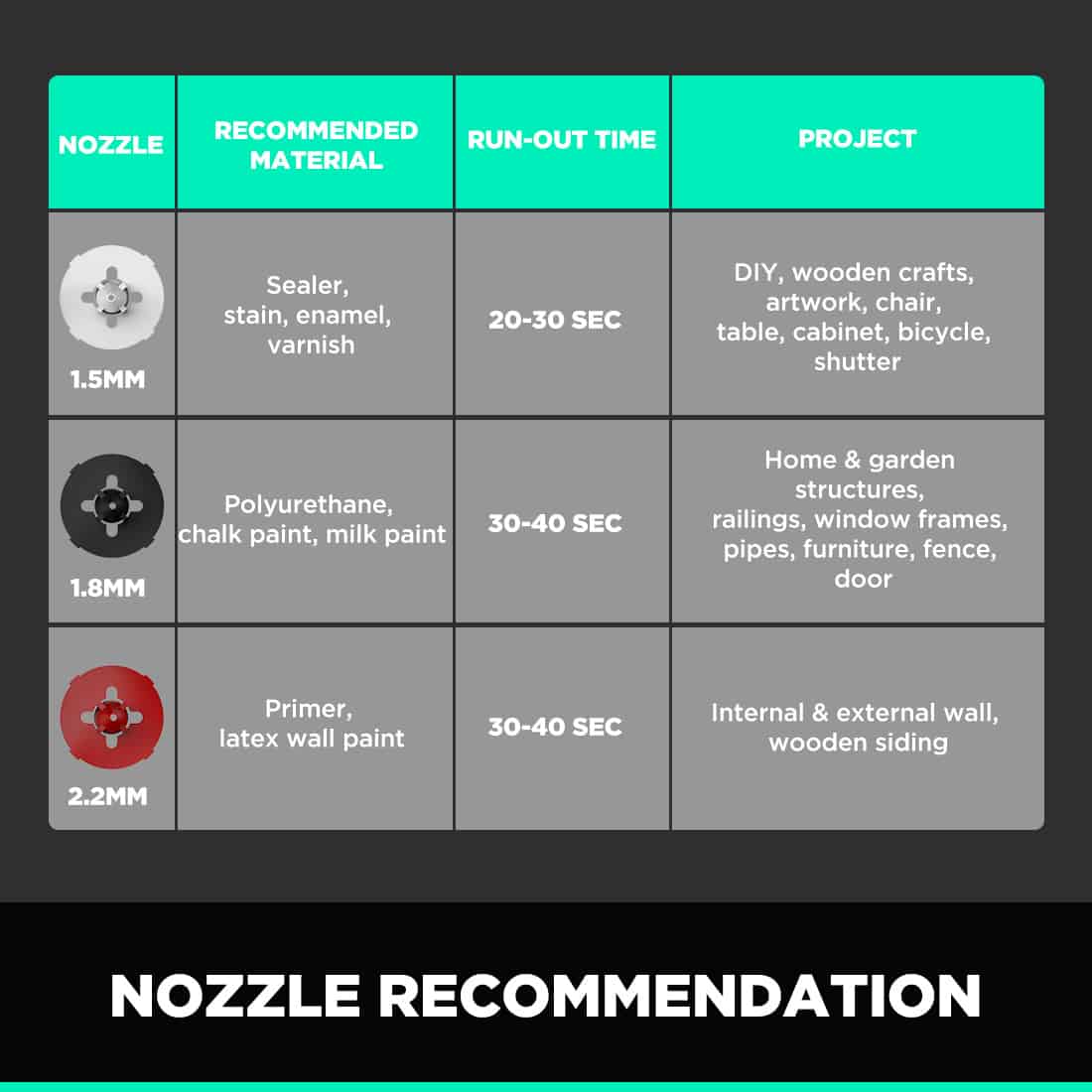 Litheli 20V Cordless HVLP Paint Sprayer
Litheli Cordless 20V HVLP Paint Sprayer fits perfectly in your hand and lets you spray without fatigue, highly suitable for home decor, artwork, DIY projects on all types of surfaces from walls to ceilings, furniture to fences and everything in between.
Weighing at merely 2.4Lbs, light to hold by hand
Easily-adjusted air cap for vertical, horizontal and circular patterns
3 nozzles are provided for paints of different viscosity
Delivers a much faster and finer finish than paint brush and roller
1000 ml container sufficient to cover medium-sized coating task
Less risk of overspray, dripping and paint waste
Precisely manages the flow rate of different fluids (≤120 Din-s)
This 20V battery also works with all Litheli 20V tools
HIGH EFFICIENCY
Upgraded with high-conductivity material, this motor sees dramatic increase in its power output and energy efficiency, with extra smoothness that you can enjoy from every rotation.
3 NOZZLES
Differenct nozzles are provided for paints of different viscosity. The nozzles can be easily replaced and washed with an included needle and brush.
SMART POWER
With a sophisticated built-in chip, Litheli Multi-Protection Li-ion battery knows how to safeguard your powering process, and its fast charger has red/green indicators to watch over charging.
THIN THE PAINT
A standard viscosity cup is included to thin the paint before spraying. To measure the viscosity, fully immerse the cup into the paint, and count the time in seconds of how long it takes to drain a full cup of paint.
EASY CLEANING
Easily disassemble the spray parts and the 1000ml translucent container for easy cleaning with the included needle and brush.
EQUIPMENT
Nozzle sizes
1.8mm, 1.5mm, 2.2mm
BATTERY
Type
Rechargeable Lithium-ion
Here's A Video to Guide You
Everything you need to know about your tool & useful TIPs before use.
FAQS
Q1:Will this work good for indoor use with semigloss paint?
A:Yes, wear a mask.
Q2: How long does the battery last?
A:4.0 Ah Li-ion battery supports smooth spraying up to 20 min per charge.