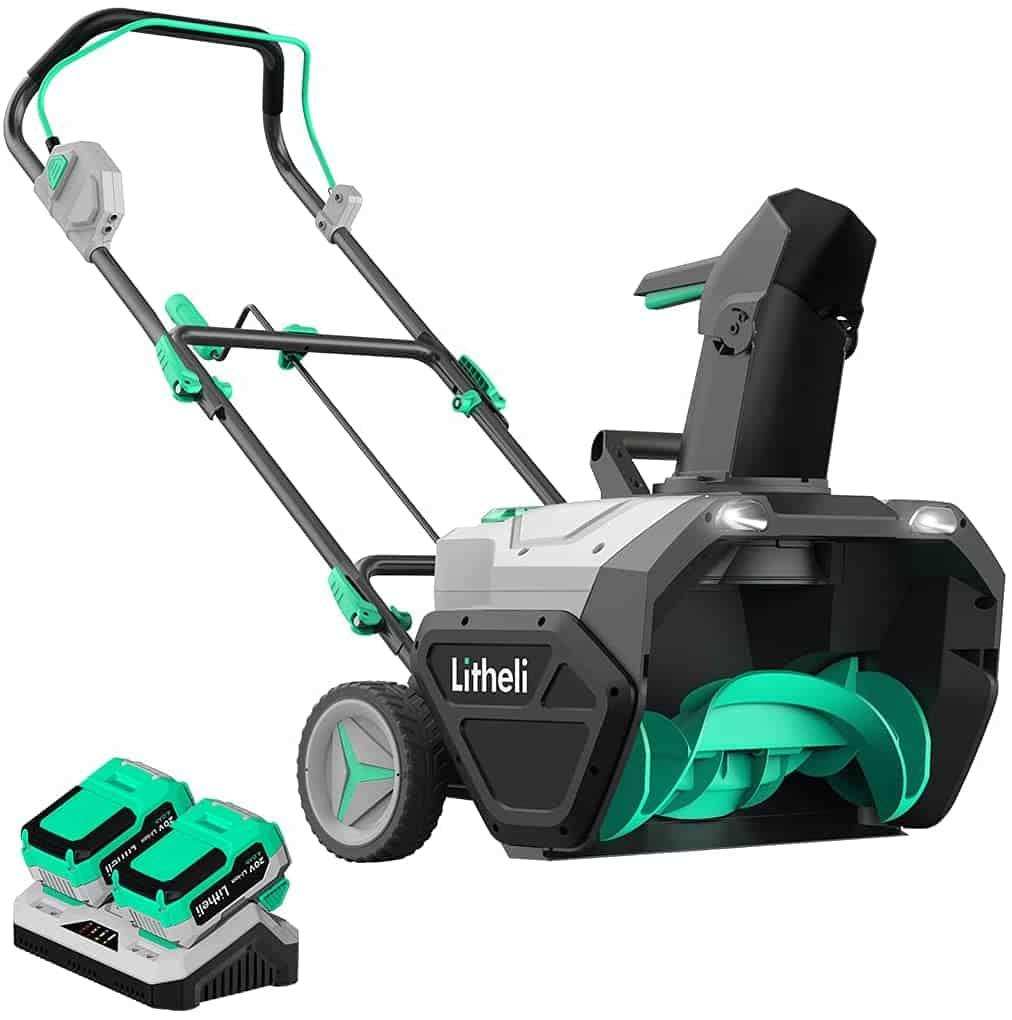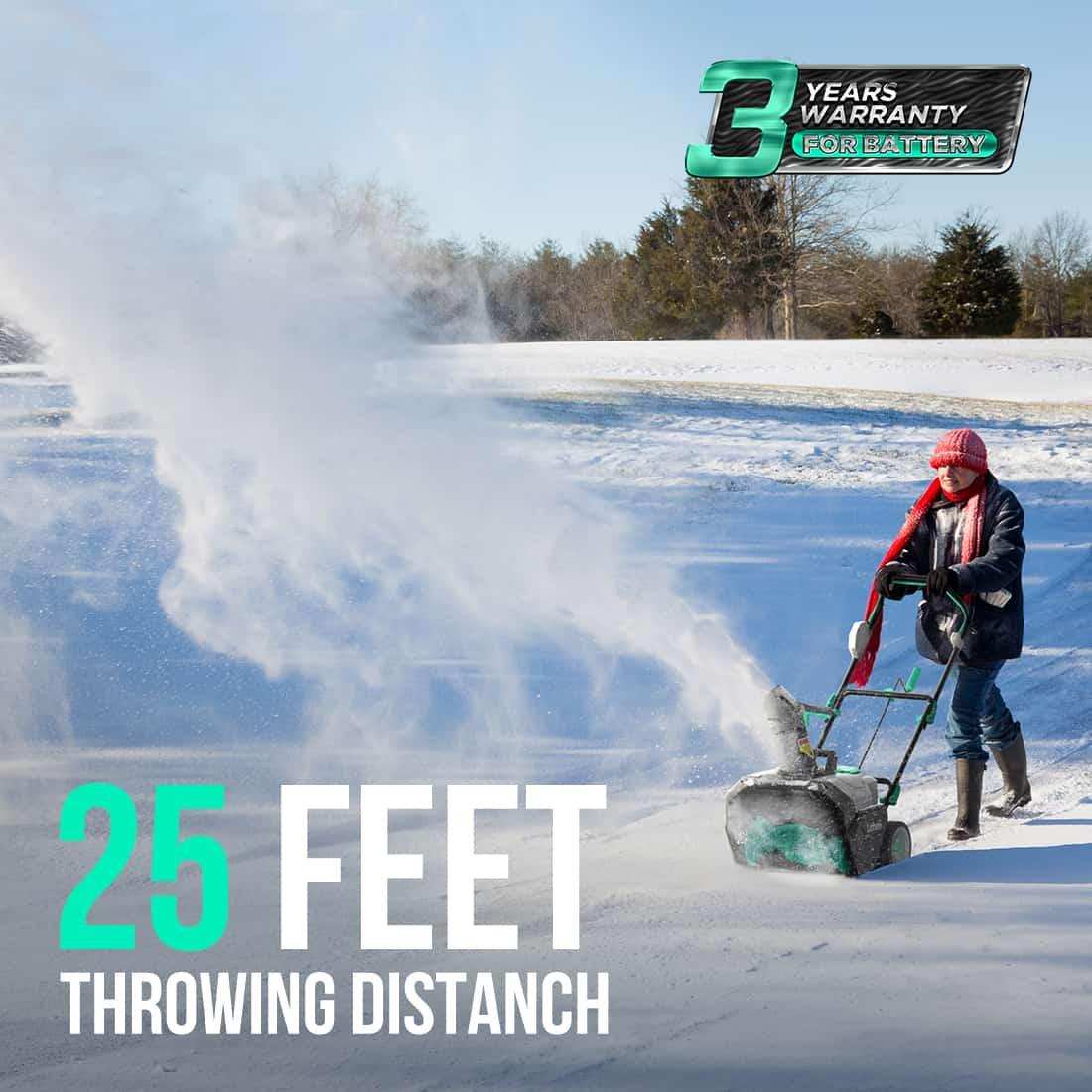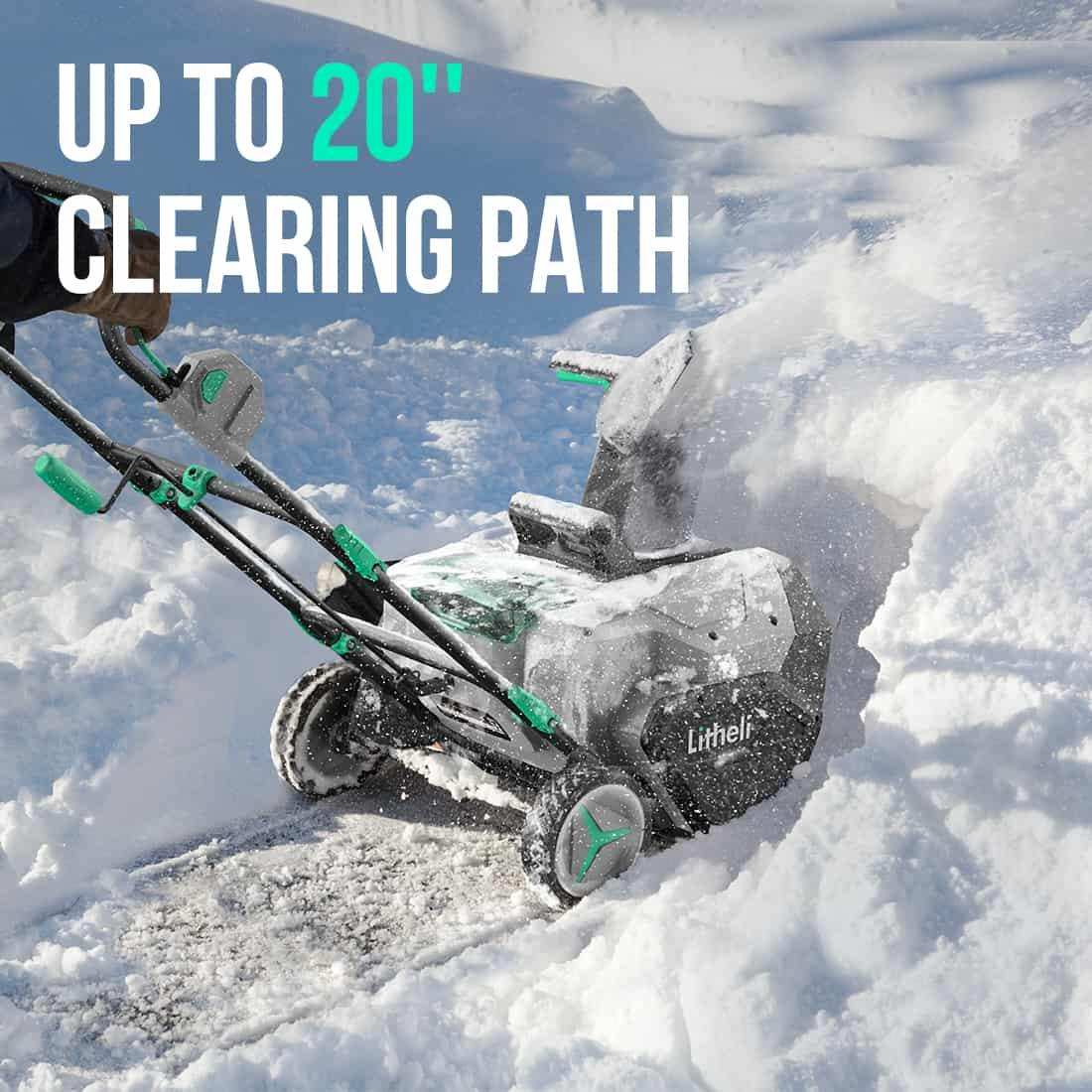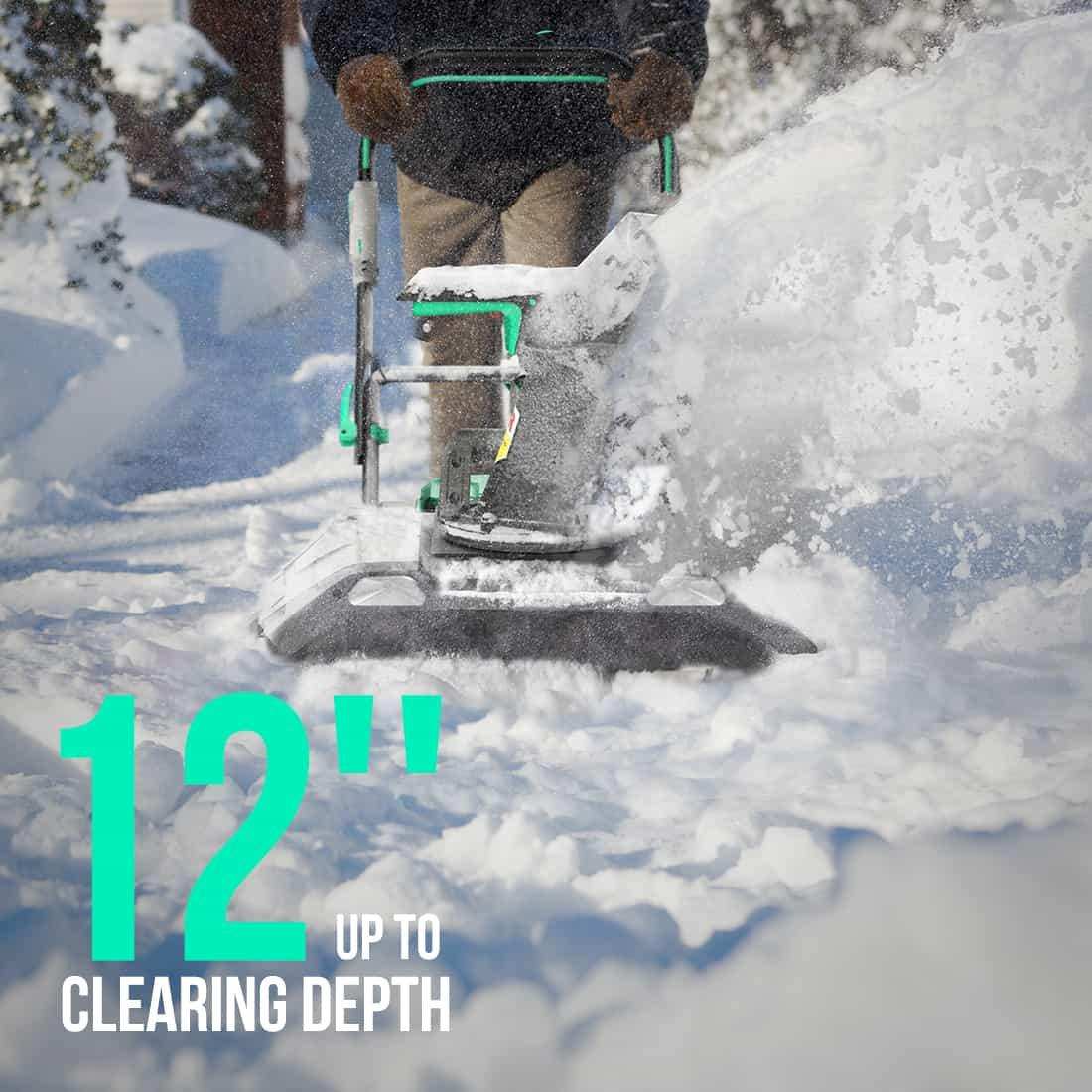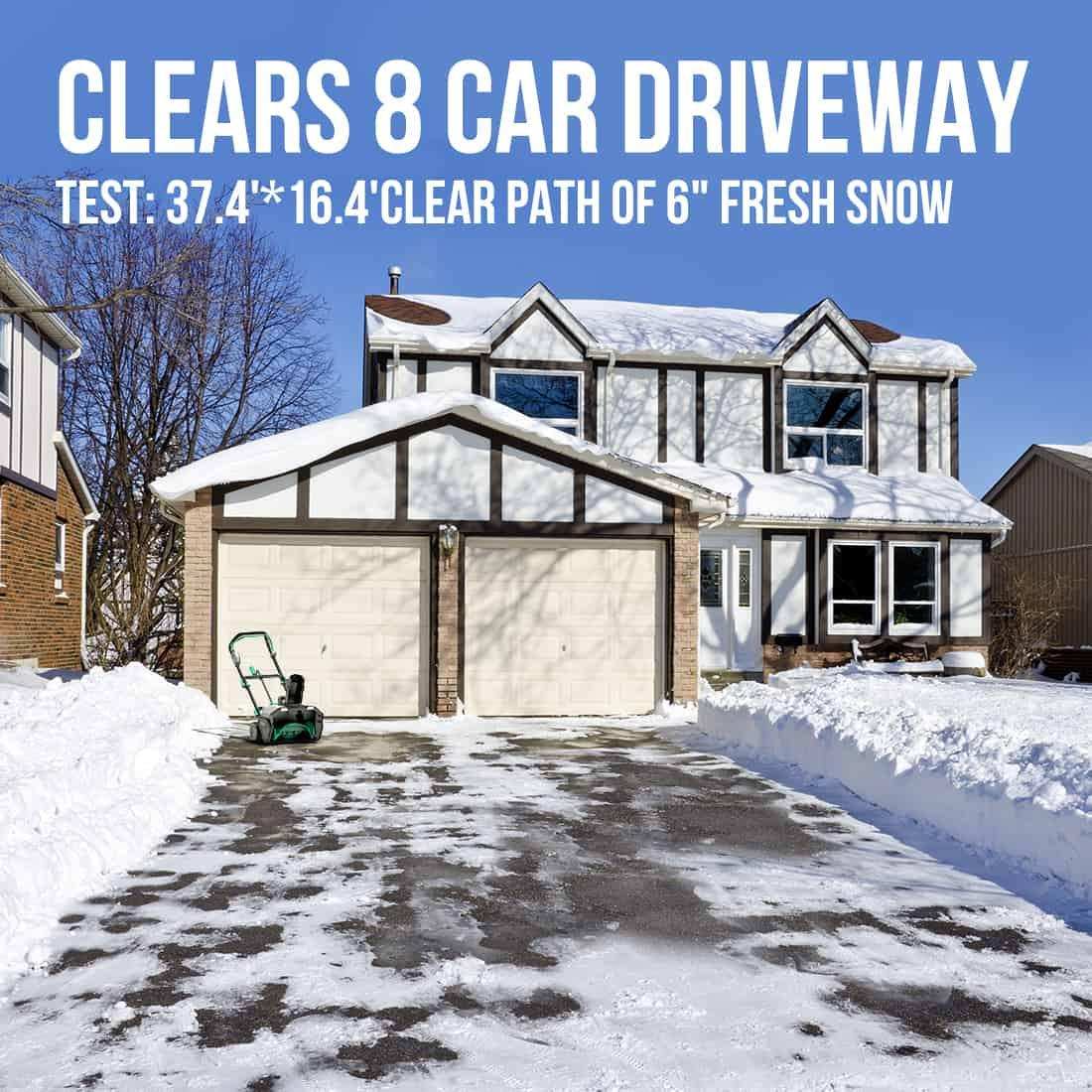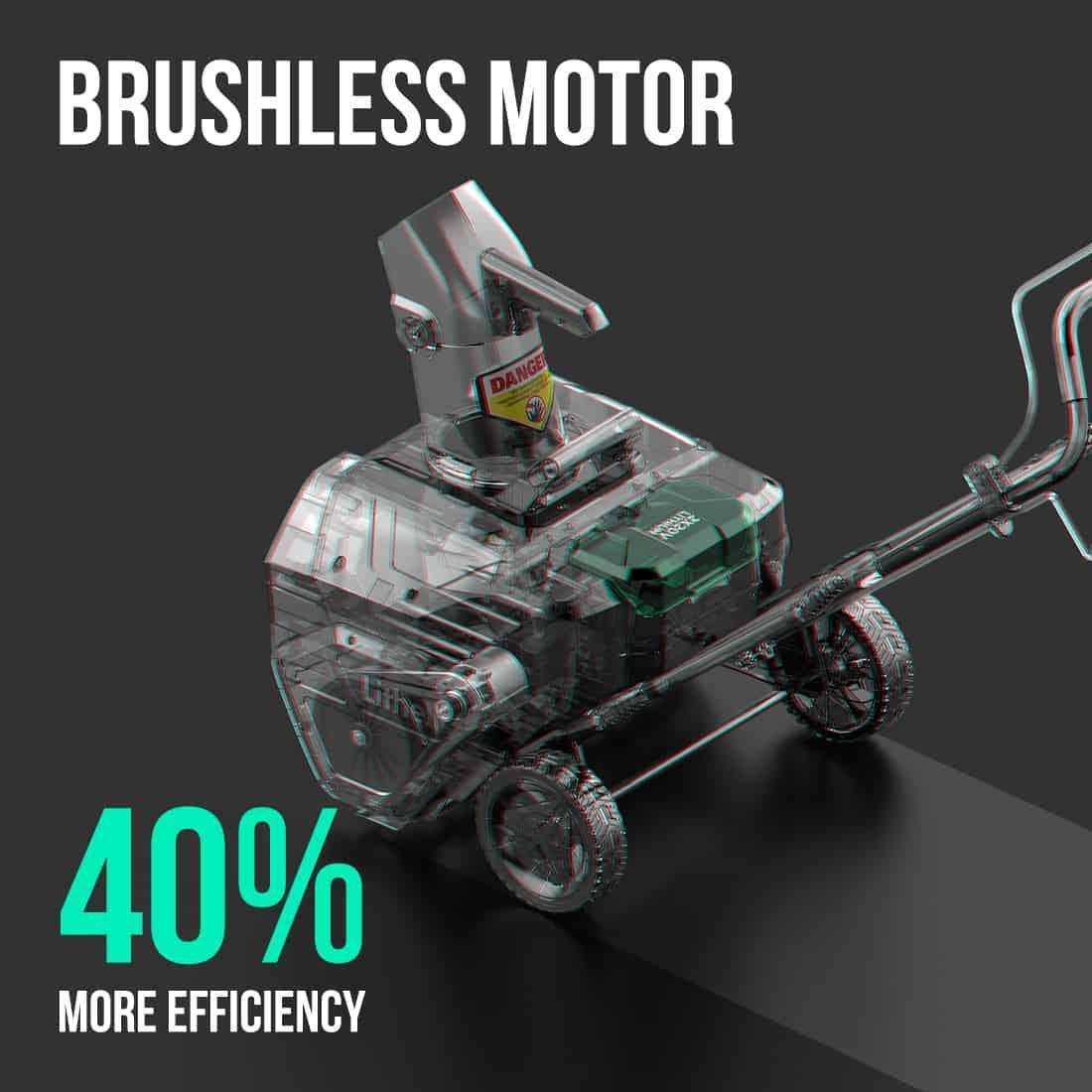 Litheli 2*20V 20″ Cordless electronic snow blower battery powered
Litheli 2x20V Cordless Snow Blower eats snow up to 20″ wide and 12″ deep. Boasting high-efficiency and mobility, this blower is perfect for powder snow removal on driveways, sidewalks, patios and walkways.
Brushless motor requires almost no maintenance
Adjustable snow discharge direction & height
2 LED lights provide better visibility at night
Dual-action starting protects the user from accidental activation
Foldable handle design for minimal storage and saves space
Eliminating the pollution and noise by gas and corded models
This 20V battery also works with all Litheli 20V tools
24 Month Quality Warranty
BRUSHLESS MOTOR
The latest development in electric motor technology that delivers 40% higher energy conversion than traditional brushed models. The machine blows snow up to 20′ far and 10′ high.
MOMENTUM
Litheli Li-ion battery features the voltage and capacity sufficient to break through overnight layers of snow. The compartment is protected by a translucent cover to safeguard the 2 batteries against cold and wet weather.
CORDLESS & EFFORTLESS
No extension cord needed to work afar. 7-inch rubberized wheels deliver safe grip on slippery ground.
CHUTE & DEFLECTOR
To pile up snow at the desired direction, this blower is equipped with a flexible-knuckle discharge assembly. 180° rotating chute by crank and 8-angle deflector within 45° offer quick snow removal like a magic wand.
CAPACITY
This 37Lbs compact blower eats snow up to 20″ wide and 12″ thick. Perfect for removing powder snow.
GENERAL
Machine length
534mm (excl. handlebar)
Machine width
538mm (the widest)
Machine height
995mm (incl. handlebar)
EQUIPMENT
Handlebar height
2 levels
Deflector rotation
8 angles within 45°
Deflector adjustment
Manual
BATTERY
Type
Rechargeable Lithium-ion
HEAR FROM THE BEST
Reviews, feedbacks, recommendation, field experiences and more.
FAQS
Q1: Are you able to use it on stone drives?
A:Applicability on Surfaces.
Litheli snow removal products demonstrate better performance on flat ground conditions, including concrete, asphalt and paver driveway and road. Clogging and damage would occur on irregular and rough surfaces, including gravel, cobblestone and crushed stone driveway and uneven ground; avoid use on such surfaces.
Q2: Does the snow blower work well on snow-clad concrete surfaces?
A:Sure. The blower works well for clearing snow on concrete surfaces.
Q3: What is the discharge distance?
A:The max. discharge distance is about 24ft.
Q4: Is it electric start?
A:This a snow blower is electric no gas or oil is needed.