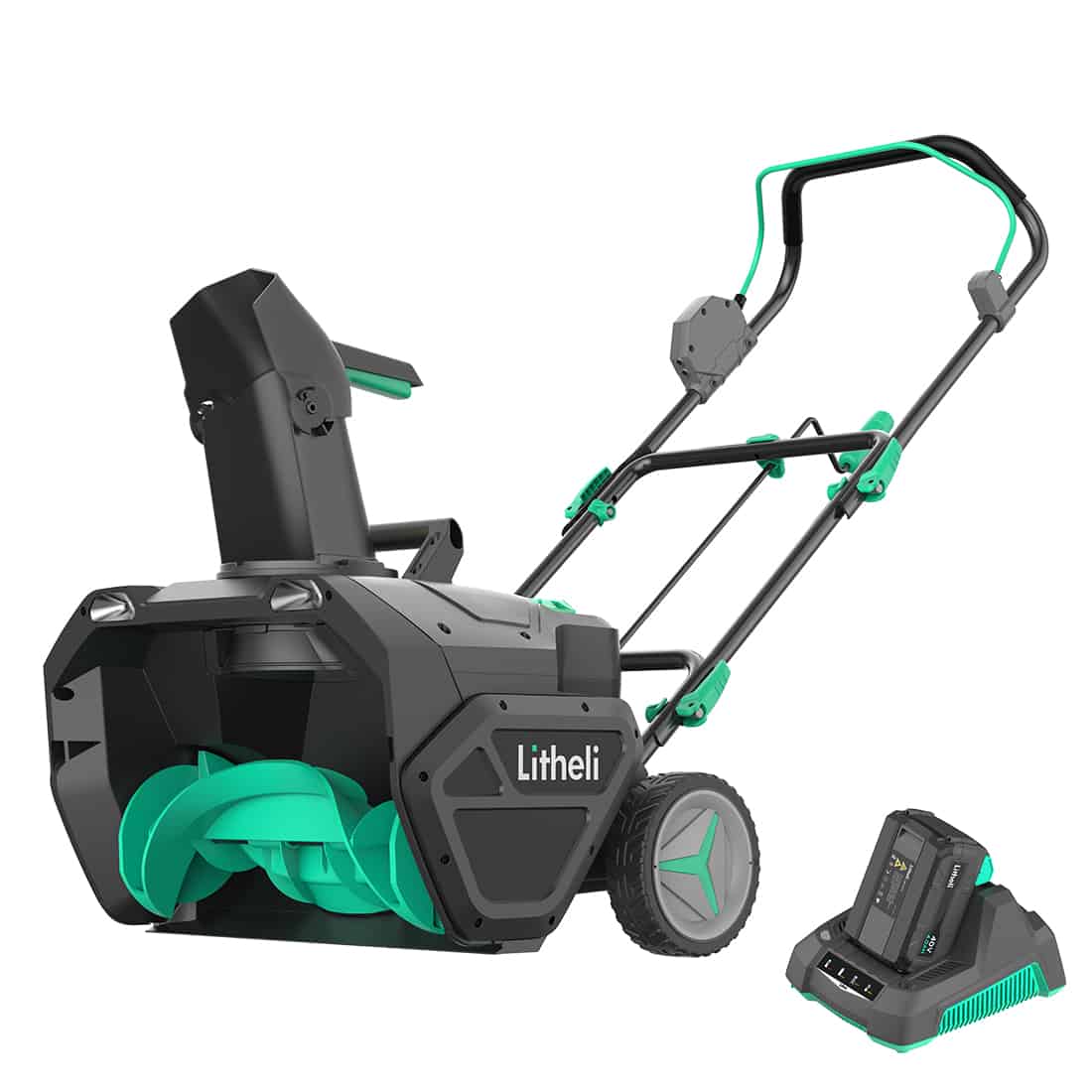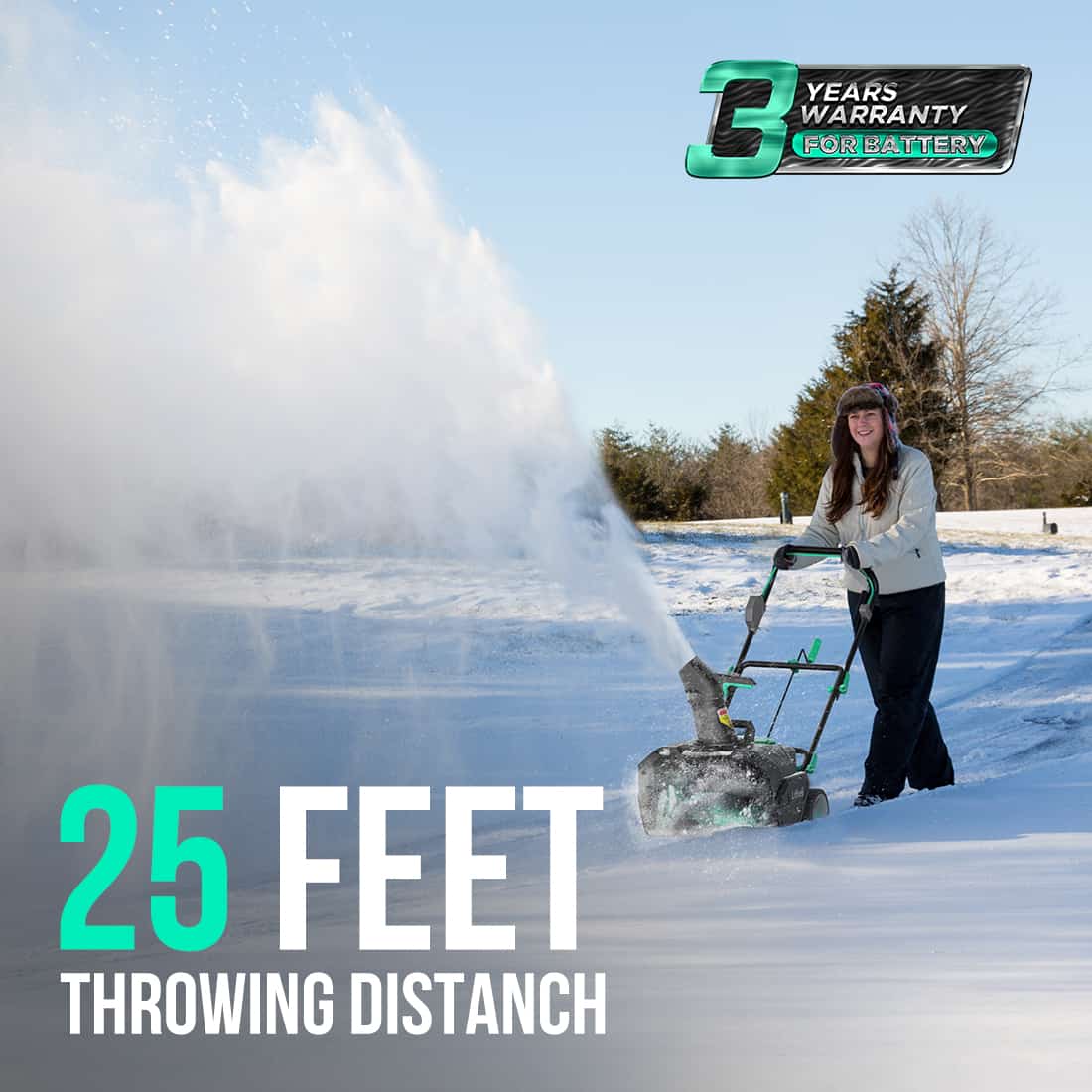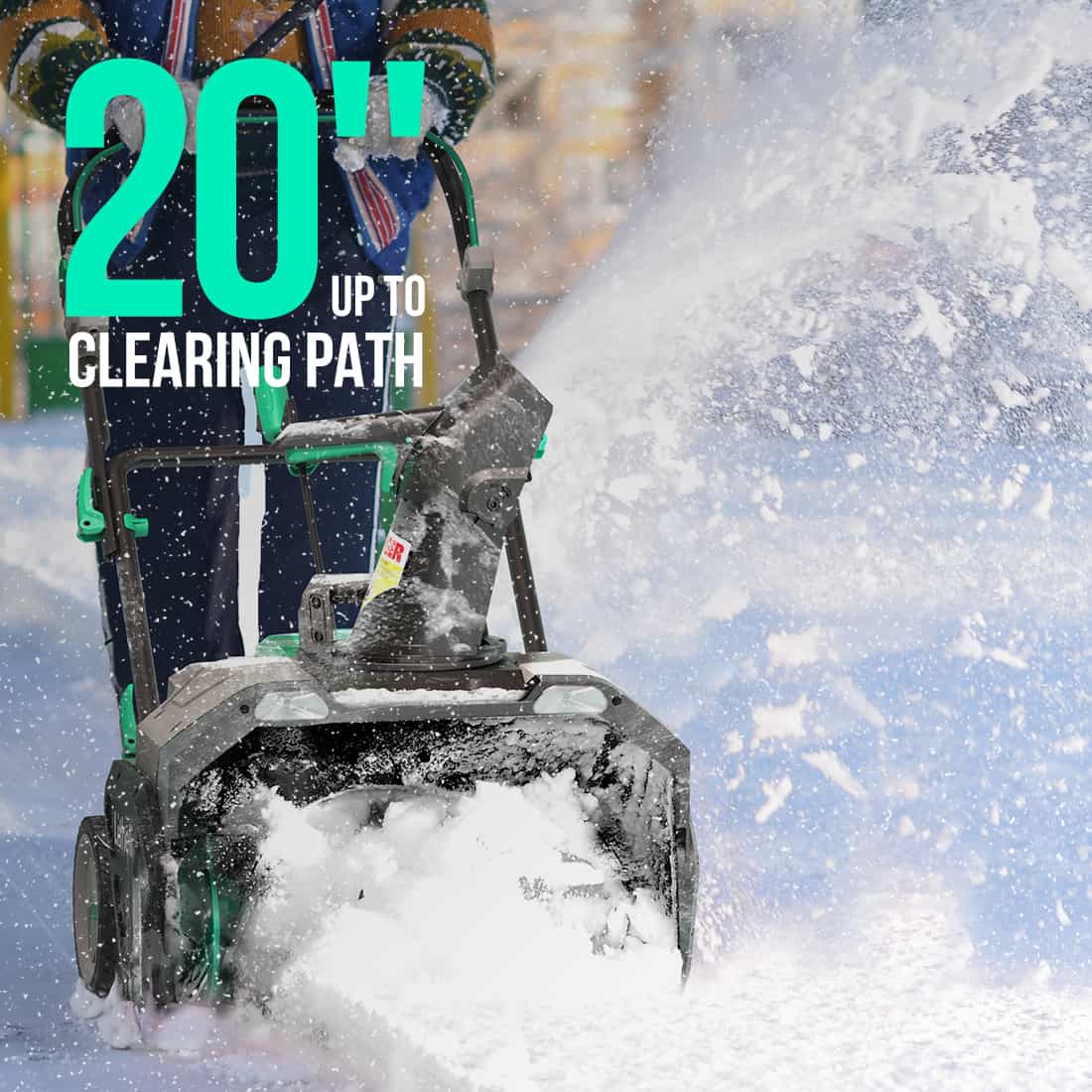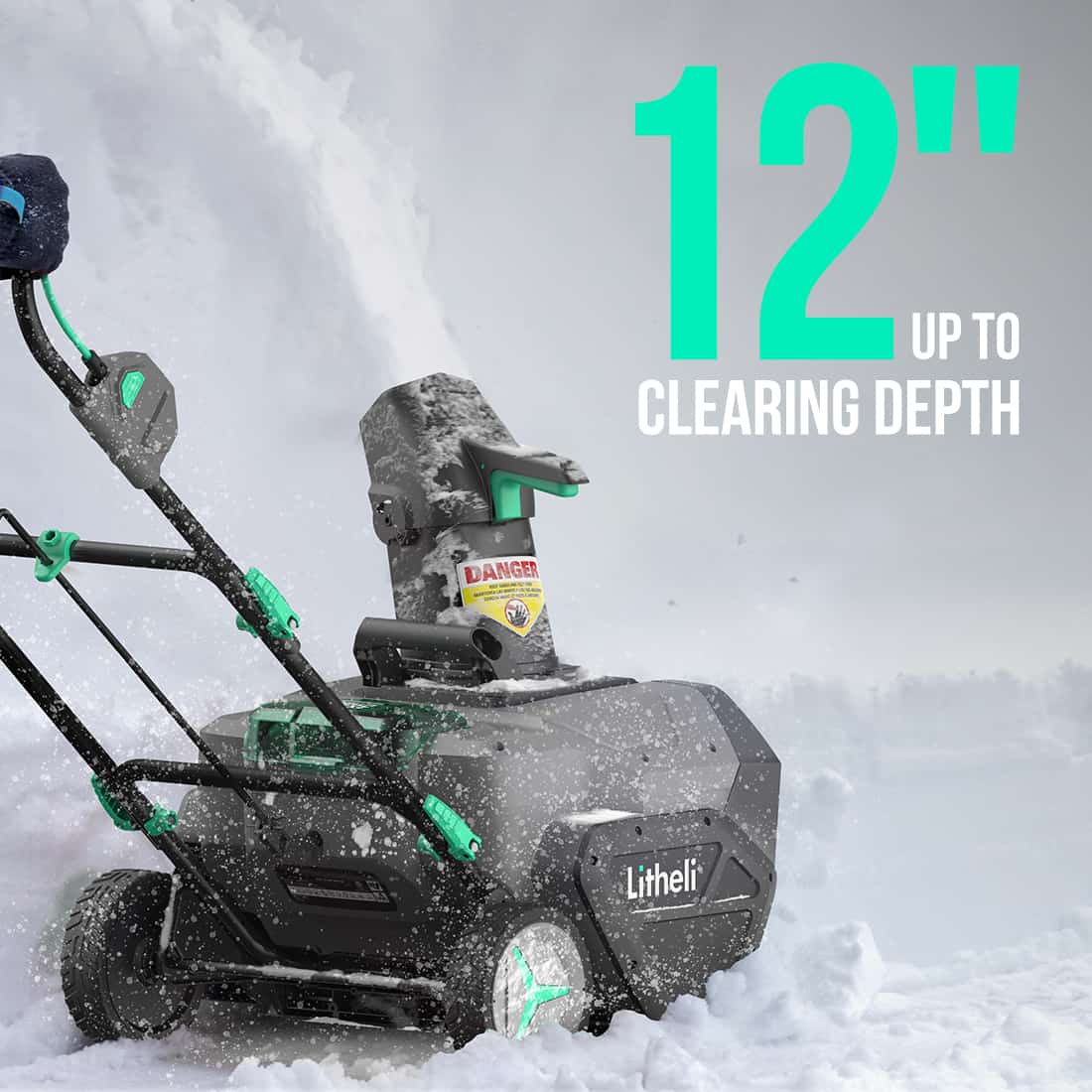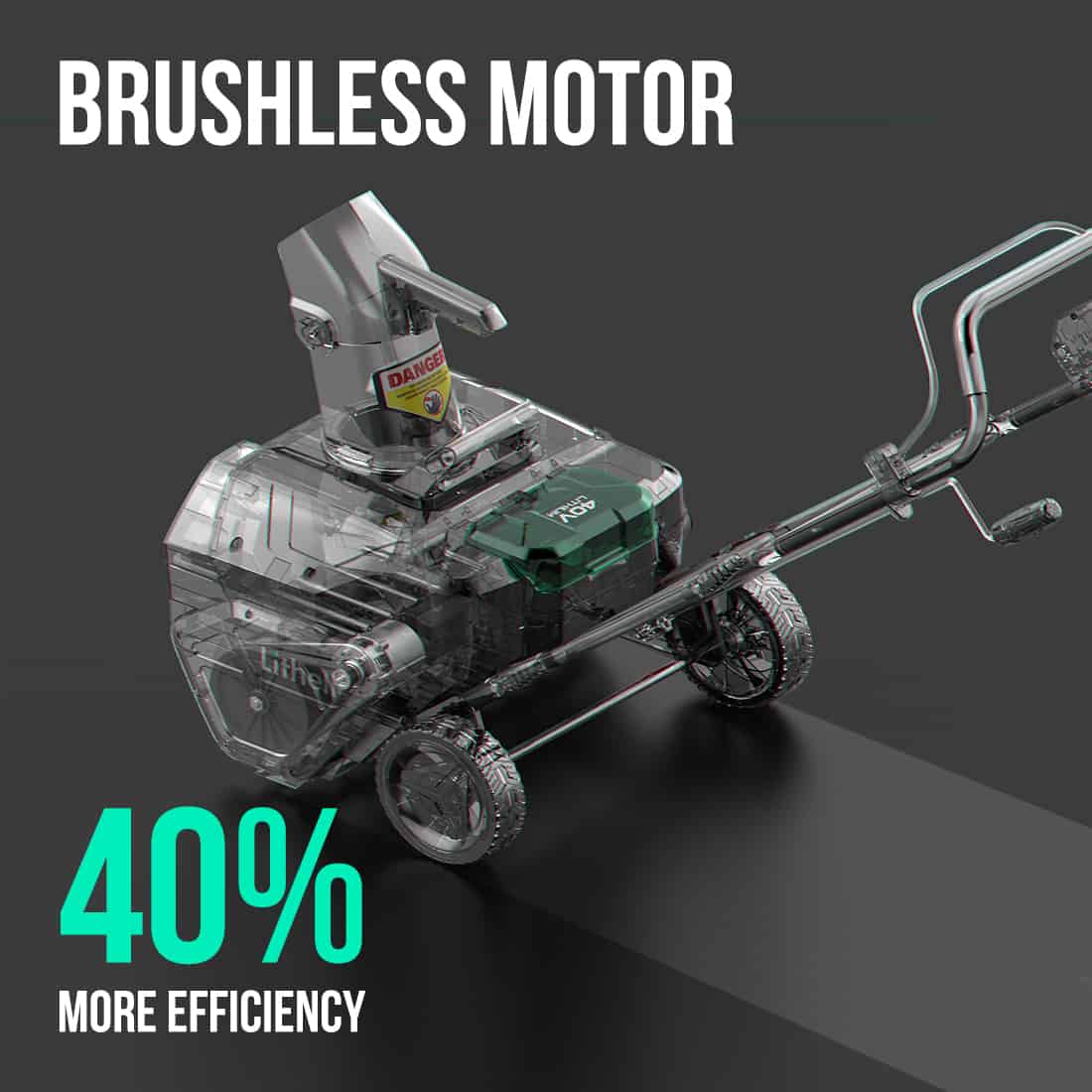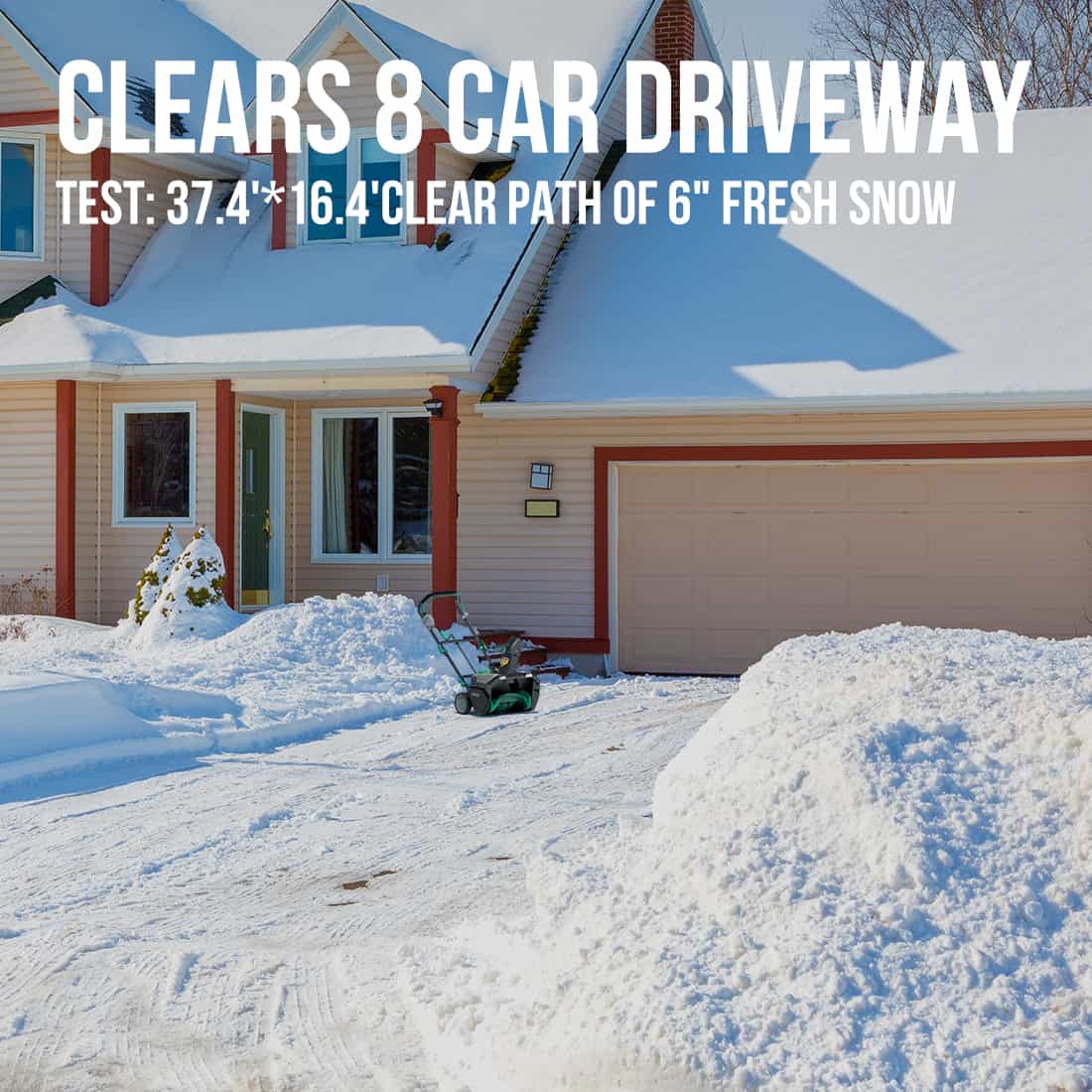 Litheli 40V 20″ Cordless Electric Snow Blower
Litheli 40V 20″ Cordless Snow Blower eats snow up to 20″ wide and 12″ deep, and blows it up to 25′ far. This blower makes quick and effortless work of snow removal on driveways, sidewalks, patios and walkways.
Tackles snow of 6 to 12 inches
Adjustable snow discharge direction & height
2 LED headlights light up your way at night
Brushless motor requires almost no maintenance
Dual-action starting protects the user from accidental activation
Foldable handle design for minimal storage and saves space
Eliminating the pollution and noise by gas and corded models
This 40V battery also works with all Litheli 40V tools
24 Month Quality Warranty
BRUSHLESS MOTOR
The latest development in electric motor technology that delivers 40% higher energy conversion than traditional brushed models, and generates powerful auger rotation with reduced vibration and noise.
MOMENTUM
Litheli Li-ion battery features the voltage and capacity sufficient to break through overnight layers of snow. Its compartment is protected by a translucent cover to safeguard powering against cold and wet weather.
CHUTE & DEFLECTOR
To pile up snow at the desired direction, this blower is equipped with a flexible-knuckle discharge assembly. 180° rotating chute by crank and 8-angle deflector within 45° offer quick snow removal like a magic wand.
VISIBILITY
Use the 5W LED headlights to see clearly the obstacles and the path before sunrise. Automatically turned on/off with the machine.
CORDLESS & EFFORTLESS
No extension cord needed to work afar. 7-inch rubberized wheels deliver safe grip on slippery ground.
GENERAL
Machine length
534mm (excl. handlebar)
Machine width
538mm (the widest)
Machine height
995mm (incl. handlebar)
EQUIPMENT
Handlebar height
2 levels
Deflector rotation
8 angles within 45°
Deflector adjustment
Manual
BATTERY
Type
Rechargeable Lithium-ion
HEAR FROM THE BEST
Reviews, feedbacks, recommendation, field experiences and more.
FAQS
Q1: Does this snow blower need to be assembled?
A:Litheli battery powered snow blower only need simple tool-free installation. Connect the handle, chute rotation lever handle,snow discharge chute and insert the battery pack ,then the cordless snow blower is ready to go.
Q2: What is the clearing width and depth?
A:The blower can clear up to 20 in. wide & 12 in. deep snow.
Q3: How long does battery last?
A:A fully-charged 4.0Ah battery delivers a runtime about to 25 min, depending on snow depth, density, and operation technique.